Since 1997, Floor Associates has been committed to creating memorable environments that heal, inspire, educate and connect. Our commitment stems from respect of our sensitive desert environment and our desire to collaborate with clients and our community to reinvent the places in which we live, work and play.
Understanding that the designer's impact is felt beyond the drawing board and building site, we are further committed to engagement within the broader public arena and giving voice to young talent by nurturing the next generation of designers.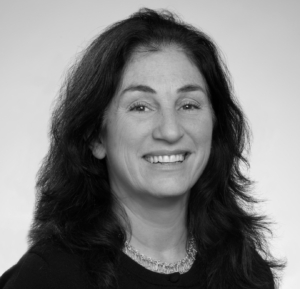 Kristina Floor, FASLA | LEED-AP BD+C, Founding Partner.  Kris is fluent at creating unique identities that speak to the needs of each project. For Kris, projects that make a difference in creating livable space are the most rewarding and she strives to apply this philosophy to all of the firm's projects, regardless of size.  She ensures design goals are maintained through the entire process, from concept to completion. An Arizona native, she has a deep understanding of the desert environment and extensive knowledge of regional and indigenous plant material.  A respected industry leader, Kris gives back by finding time and energy to donate her design skills to community projects that uplift and inspire.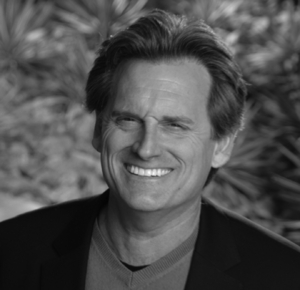 Christopher Brown, FASLA | LEED-AP BD+C | SITES AP, Partner.  An innovator throughout his career, Chris has become a national leader in sustainable design and restoration, continually developing and advancing new methodologies and techniques for site and landscape design in an arid environment. His deep love and respect for native landscape and modern vernacular are consistently expressed in beautiful, award-winning works that inspire, educate, and authentically embody their environs. Chris' work transcends its Southwest desert context to provide a national precedent for the role that landscape architects should play in sustainable design. Chris is also generous with his time as a mentor and as a participant in a variety of regional and national conferences and guest lecturer programs.
Starin Butler, RLA, Project Manager.  Starin is a Landscape Architect with a diverse history. Starin's background in sociology, education and landscape architecture provide her with a unique understanding of the relationships between people and the world around them.  Starin brings that understanding into three-dimensional form through her layered, storied designs. From concept to completion, she utilizes a holistic approach, seamlessly combining all elements of a project to create a harmoniously attractive space. In addition, Starin enjoys supporting her alma mater, Arizona State University, by giving guest lectures on landscape architecture and attending student critiques.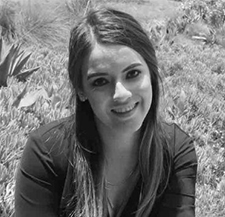 Idaly Corella, Project Manager.  As Project Manager, Idaly is involved in all stages of the design process from conducting preliminary site studies to assisting with overall project design and organization. Her love of art, nature and cities come together with a focus on visual interpretation in her ability to bring projects to life through 3D modeling and vibrant graphics. She enjoys the innovative process of creating an identity and a "sense of place" for each project in response to its unique characteristics and context.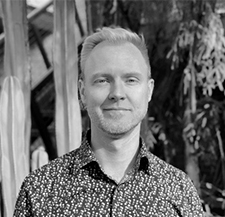 Brad Meyerhoff, Project Manager. With more than 20 years' experience, Brad has had the opportunity to work on multiple projects across the country and overseas. Highly adaptable, he enjoys working on projects ranging from dense urban high-rises to large acreage developments. With a modern aesthetic, Brad's design goals are to create spaces that are practically functional but also allow users to decompress and connect with natural elements, particularly in urban settings.
Susan Raymond, RLA, Landscape Architect. Susan is an accomplished landscape architect bringing over 25 years of practical experience to her work. She aims to create sustainable & meaningful environments that encourage connectivity and well-being. A desert native, she finds inspiration in the southwest landscape and brings a deep love of indigenous plants to her design work. She enjoys all aspects of the design process from initial sketches to construction documents and implementation. Work experience ranges from intimate spaces in remote & sensitive locations to large-scale urban spaces.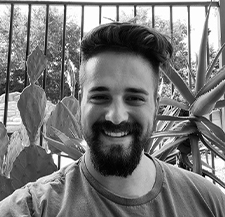 Lucas Ayers, Project Coordinator. As Project Coordinator, Lucas serves as a valuable team member on a variety of project types, at all levels of the design process, from Conceptual Design through permitting and Construction Phase. Lucas is proficient in several computer aided design programs which complement and enhance his hand rendering and graphic expertise. As an Arizona native, as well as an Arizona State University graduate, his knowledge of regional flora continues to expand with his advancement in the landscape architecture profession.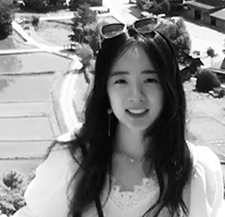 Muyao Li, Project Coordinator. Muyao has a background in landscape architecture, eco design and graphic design. She was raised in Beijing, China and received her Masters of Landscape Architecture from University of Michigan. The unique form, pattern, texture of Arizona desert landscape and plants have led her to Arizona. Her passion for this field is creating designs that engage the way natural environments integrate to its social and cultural well-being and developing a sustainable landscape that contributes to health and vibrant urban space for people to enjoy. After work, Muyao enjoys exploring the natural scenery and cultural heritage of the Southwest.