Since 1997, Floor Associates has been committed to creating memorable environments that heal, inspire, educate and connect. Our commitment stems from respect of our sensitive desert environment and our desire to collaborate with clients and our community to reinvent the places in which we live, work and play.
Understanding that the designer's impact is felt beyond the drawing board and building site, we are further committed to engagement within the broader public arena and giving voice to young talent by nurturing the next generation of designers.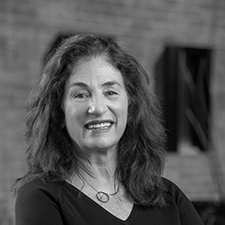 Kristina Floor, Founding Partner, FASLA, LEED-AP BD+C.  Kris is fluent at creating unique identities that speak to the needs of each project. For Kris, projects that make a difference in creating livable space are the most rewarding and she strives to apply this philosophy to all of the firm's projects, regardless of size.  She ensures design goals are maintained through the entire process, from concept to completion. An Arizona native, she has a deep understanding of the desert environment and extensive knowledge of regional and indigenous plant material.  A respected industry leader, Kris gives back by finding time and energy to donate her design skills to community projects that uplift and inspire. RLA: AZ, NM, UT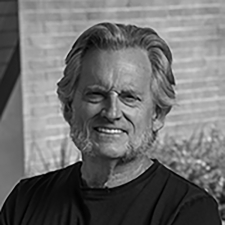 Christopher Brown, Partner, FASLA, MRED, LEED-AP BD+C, SITES AP, CERTIFIED ARBORIST.  An innovator throughout his career, Chris has become a national leader in sustainable design and restoration, continually developing and advancing new methodologies and techniques for site and landscape design in an arid environment. His deep love and respect for native landscape and modern vernacular are consistently expressed in beautiful, award-winning works that inspire, educate, and authentically embody their environs. Chris' work transcends its Southwest desert context to provide a national precedent for the role that landscape architects should play in sustainable design. Chris is also generous with his time as a mentor and as a participant in a variety of regional and national conferences and guest lecturer programs.  RLA: AZ, AR, CA, CO, NM, TX, WY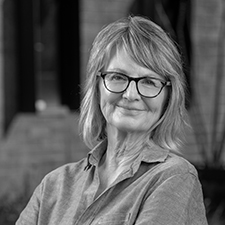 Susan Raymond, Senior Landscape Architect. Susan is an accomplished landscape architect bringing over 25 years of practical experience to her work. She aims to create sustainable & meaningful environments that encourage connectivity and well-being. A desert native, she finds inspiration in the southwest landscape and brings a deep love of indigenous plants to her design work. She enjoys all aspects of the design process from initial sketches to construction documents and implementation. Work experience ranges from intimate spaces in remote & sensitive locations to large-scale urban spaces. RLA: NM
Spencer Okeson, Senior Landscape Architect. Spencer received his Bachelors of Science in Landscape Architecture from Arizona State University in 2013. He has worked in the field of landscape architecture for 8+ years and is passionate about creating outdoor spaces that foster a sense of place and well-being for users. Outside of his professional life, Spencer is drawn to the natural environment. His experiences found in rock climbing and hiking cultivate a love for the wild places that sustain and nourish us. This appreciation of, and immersion in the natural world heavily influences his creative design process and desire to contribute emotionally moving spaces to the field of landscape architecture. RLA: AZ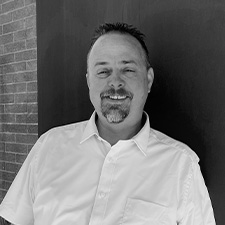 Shawn Byron, Senior Landscape Architect. As an accomplished Landscape Architect, Shawn brings over 18 years of experience within a diverse range of projects including residential development, commercial, parks, resorts, and retail centers. Combined with a background of Plant Sciences and Horticulture, Shawn has learned that Landscape Architecture has the opportunity to create places and destinations that make a difference within the community at large.  Combined with great architecture the outdoor environment has the opportunity to develop healthy places for people to live and experience.  This has led him to have a passion for travel and food.  RLA:  AZ, TX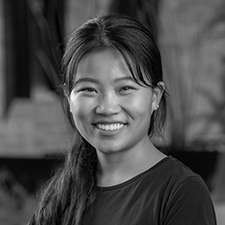 Woodia Yu, Project Manager. Woodia graduated from Arizona State University with a bachelor's degree in Landscape Architecture. She has diverse project experience ranging from urban streetscape revitalization in China's fastest growing city to regional parks in the Arizona desert. In her work, she aims to balance artistic expression and technical detailing to create well crafted spaces that celebrate and serve the community. Outside of work, Woodia experiments with fiber arts. She also enjoys traveling with her family locally and abroad. RLA: AZ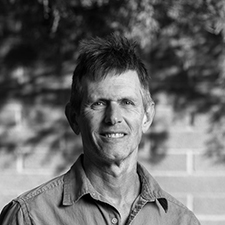 Ronald Pizmoht , Project Manager. Ron received his Bachelor of Science in Landscape Architecture, magna cum laude, from Arizona State University in 2005. Before this, Ron had education and professional experience in environmental and medical laboratory science, which may explain his interest in ecology, low-impact design and using native and native-adapted plant materials whenever possible. After beginning his career with a large civil engineering firm in Phoenix, Ron found himself working in Shanghai, China, then Dallas, Texas and is now back in the Phoenix area. In his spare time, Ron likes to cook, hike and travel. RLA: AZ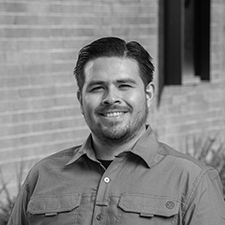 Marc Anthony Salazar, Project Coordinator. Marc completed his education at Cal Poly Pomona and received a bachelors in landscape architecture. He decided to pursue design in Arizona to see what opportunities lay in the desert landscape. He is highly invested in hybridizing technology with modern planning techniques and is researching ways to improve the process overall. From creating simple 3D models to implementing augmented and virtual reality experiences, Marc hopes to someday help pioneer landscape design into a virtual future. Each day he continues to strive for a better understanding of what it means to be a landscape architect and learning from his peers. Always looking for opportunities that allow him to gain new skills and insights with each project he's involved in.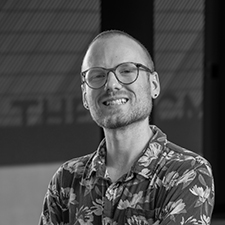 Ian Klane, Project Coordinator. Ian graduated from Arizona State University's Landscape Architecture program in 2018. During his time in school, he integrated sketching into much of his design work and now he helps plan and lead sketch crawls around the valley with Urban Sketchers Phoenix. In his travels Ian is drawn to unique experiences in the landscape which drive him to create those unique experiences for others through his designs.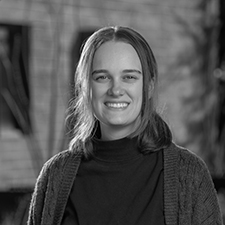 Erin Forstner, Project Coordinator. Erin graduated with her Landscape Architecture degree at Arizona State University with a focus in Studio Art. She's passionate about combining her artistic background with a love for the outdoors through design. She looks forward to growing as a landscape designer through working with and learning from her peers everyday.  In her free time, Erin enjoys exploring Arizona's diverse landscapes through hiking and working on new art pieces.