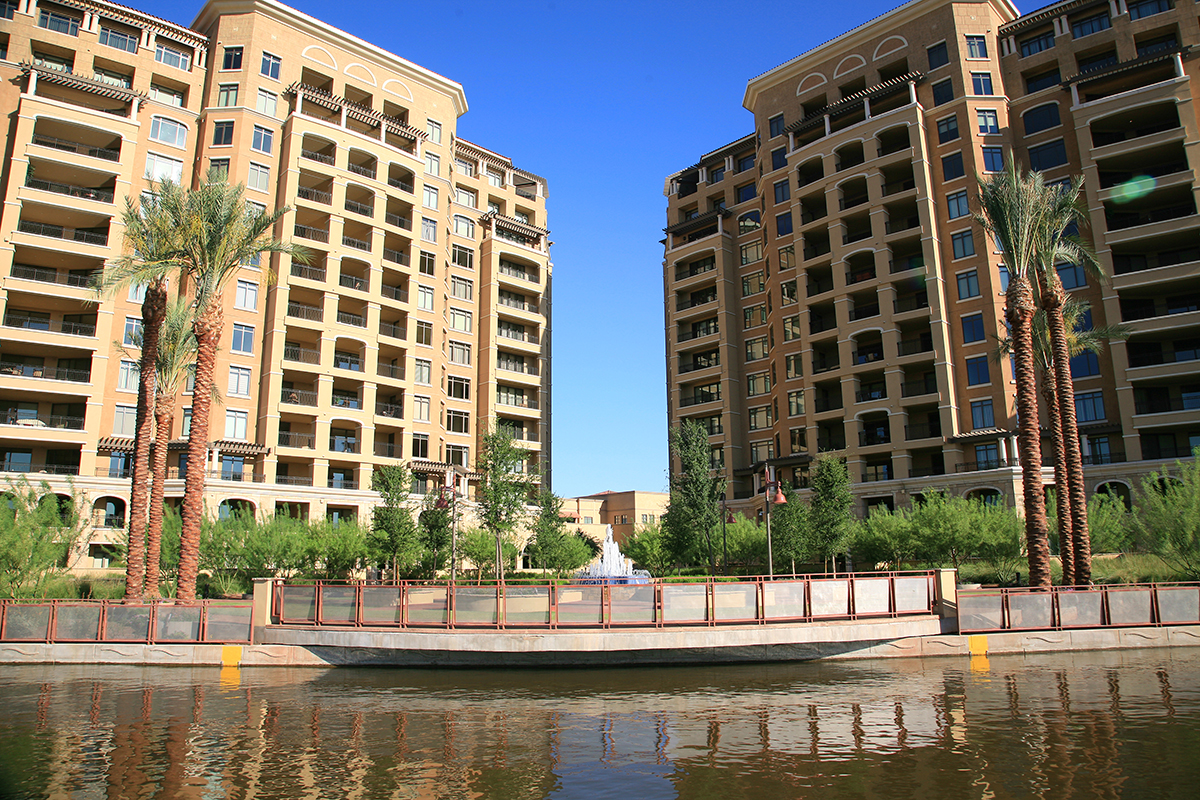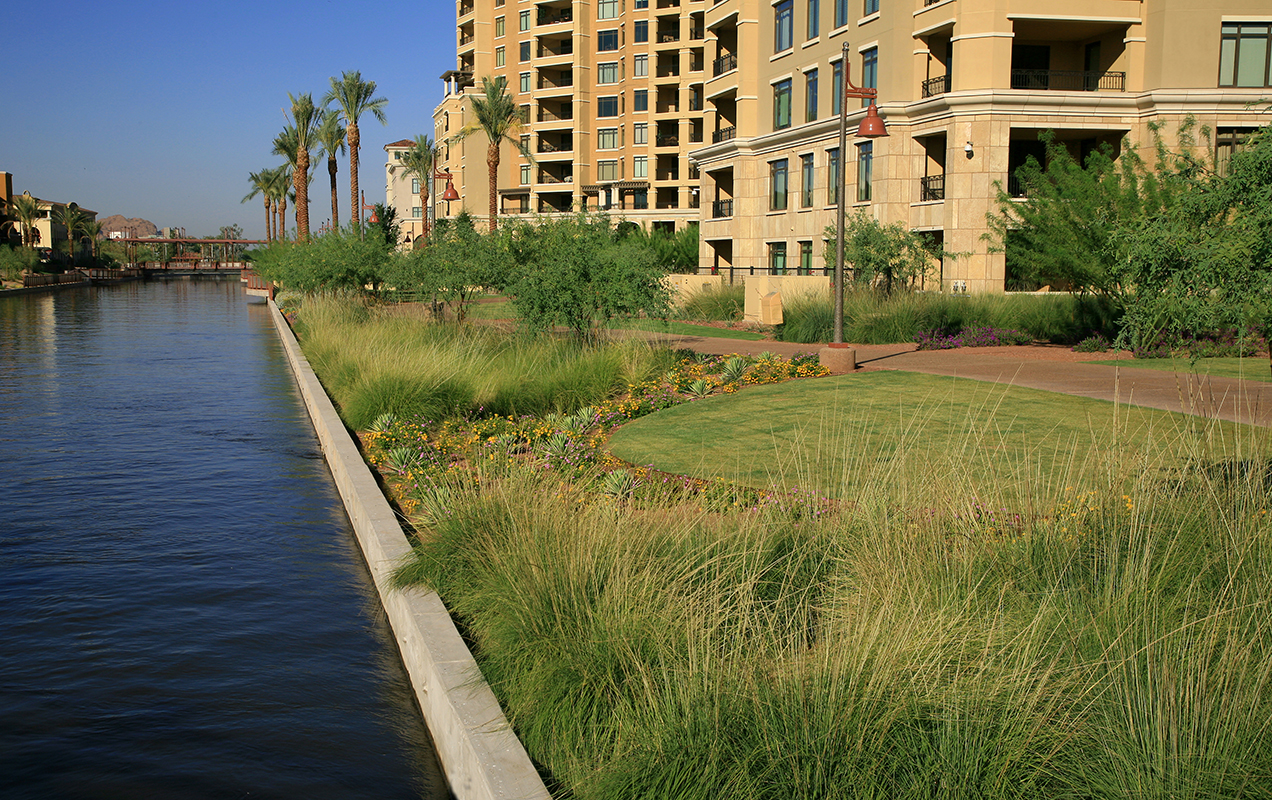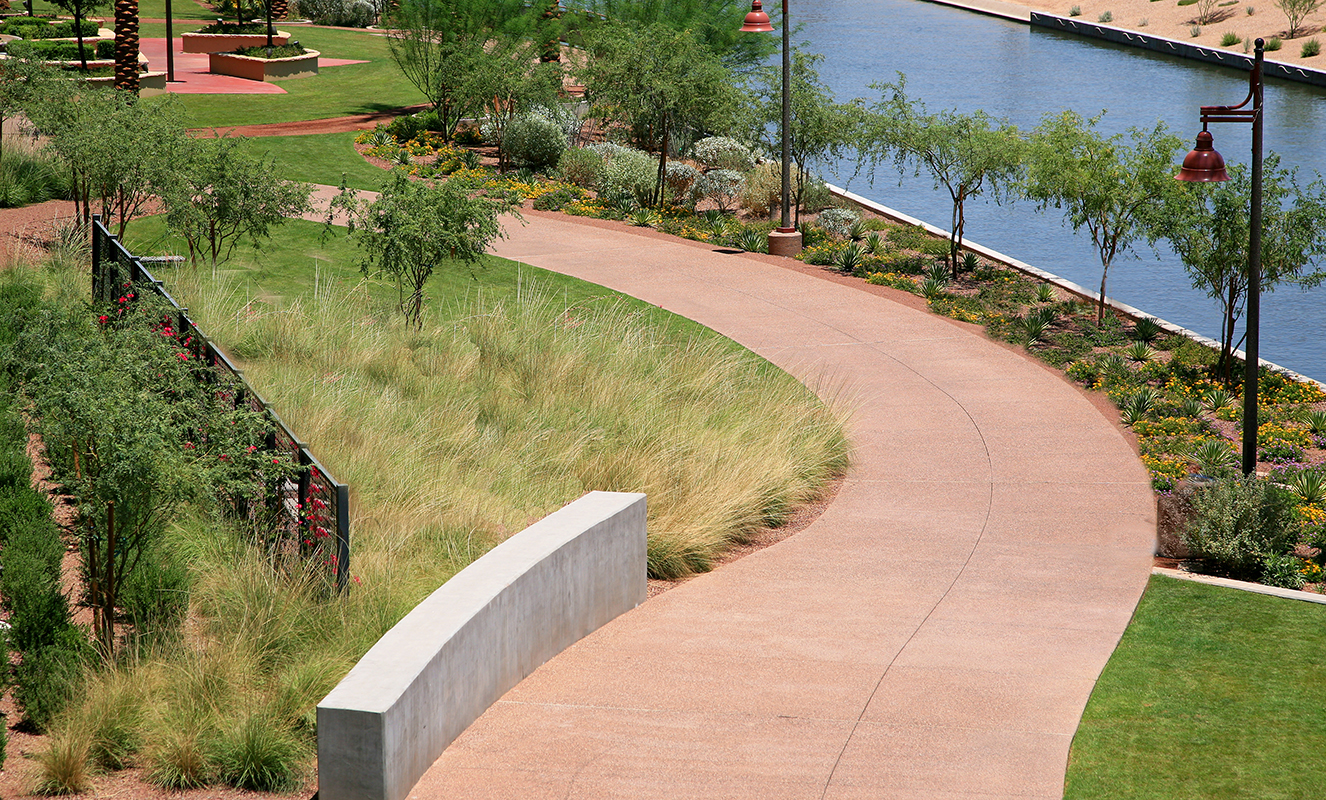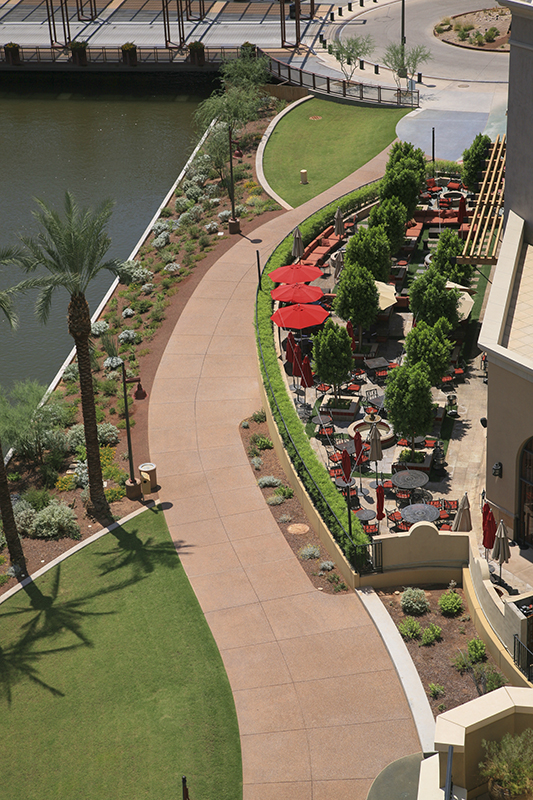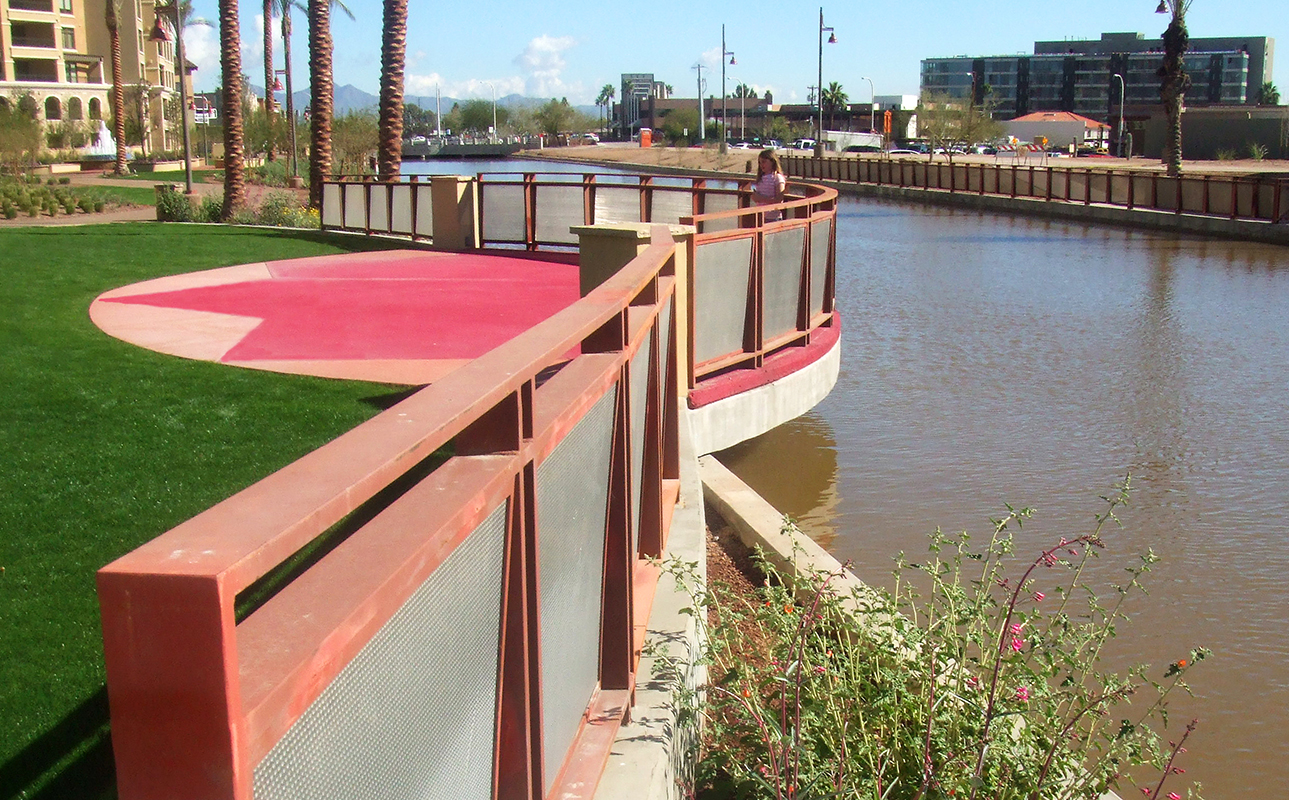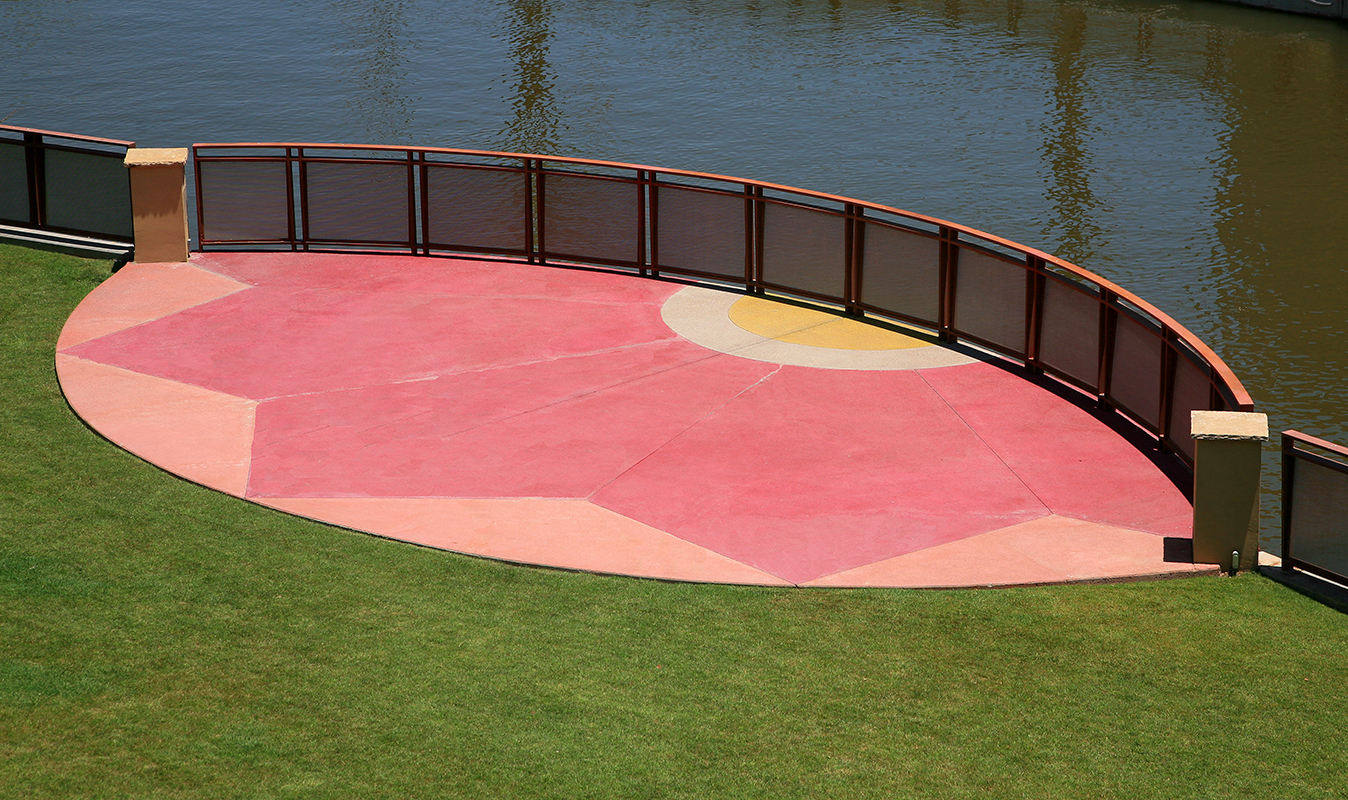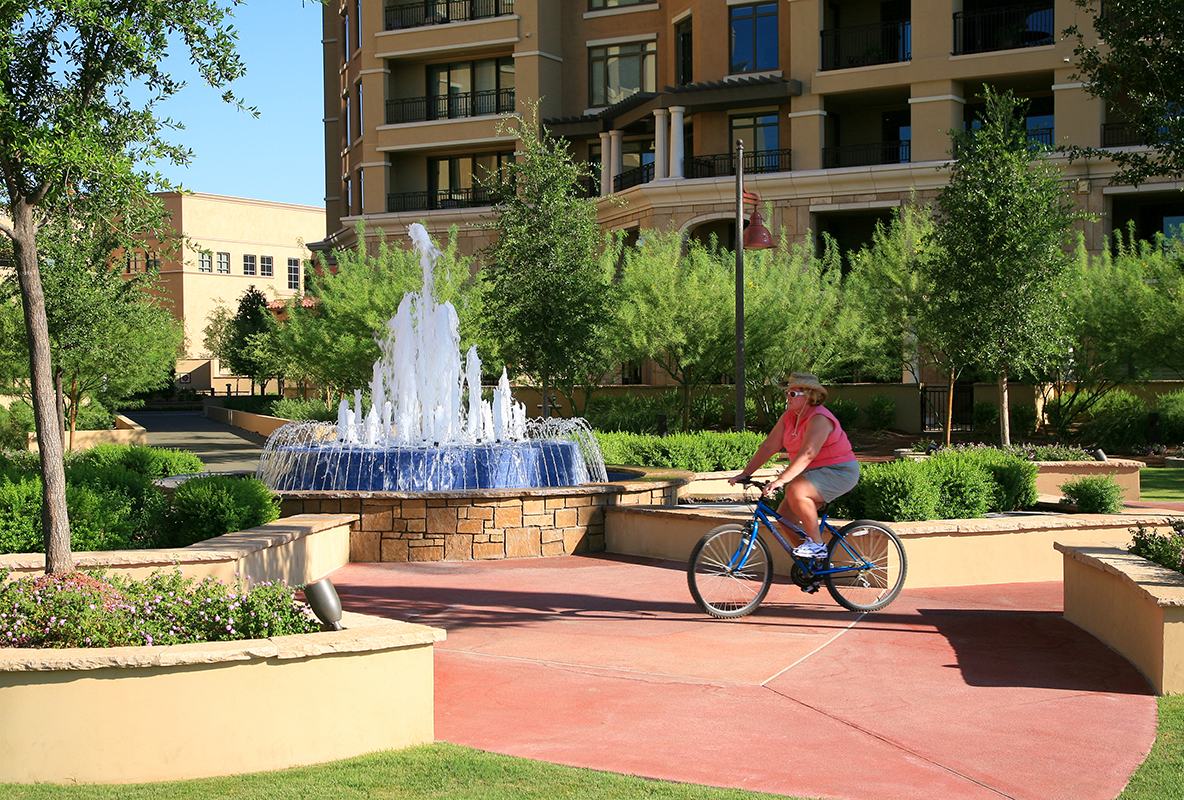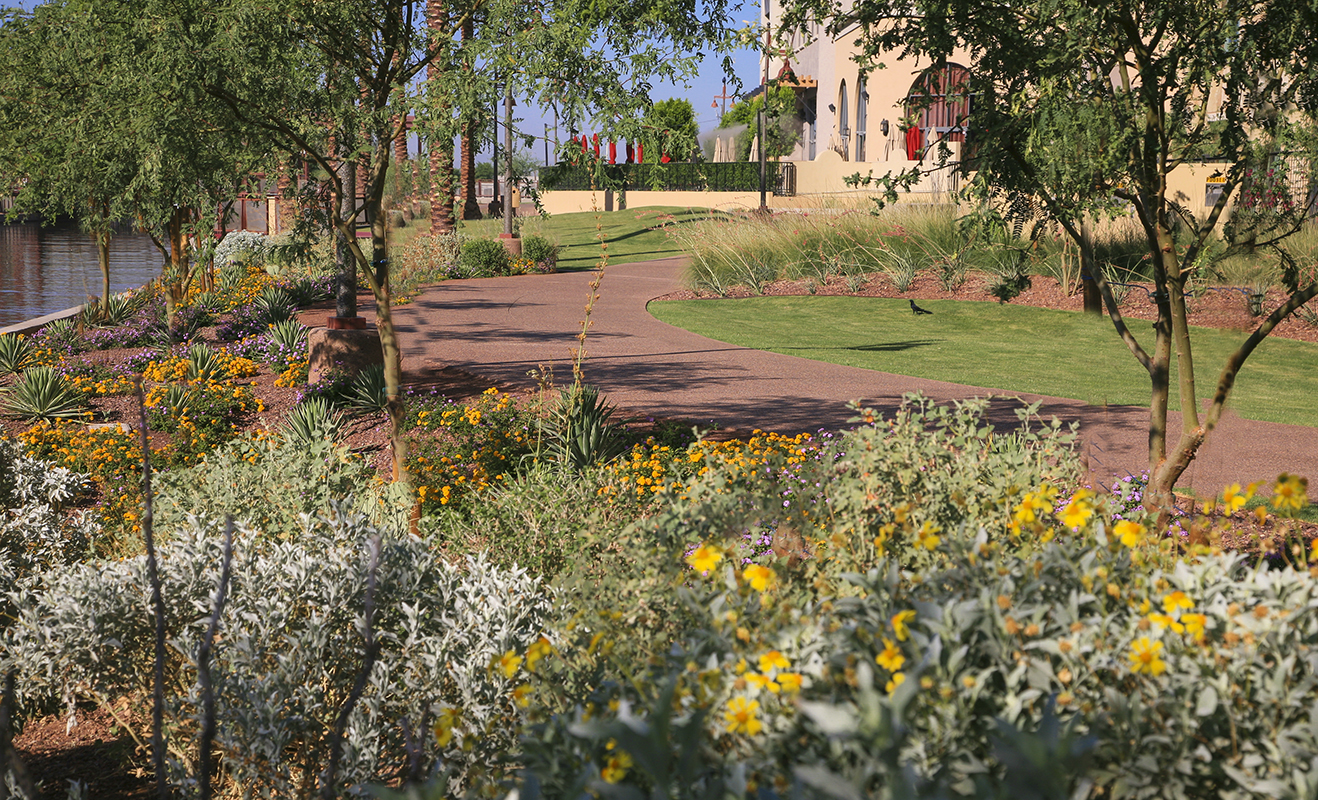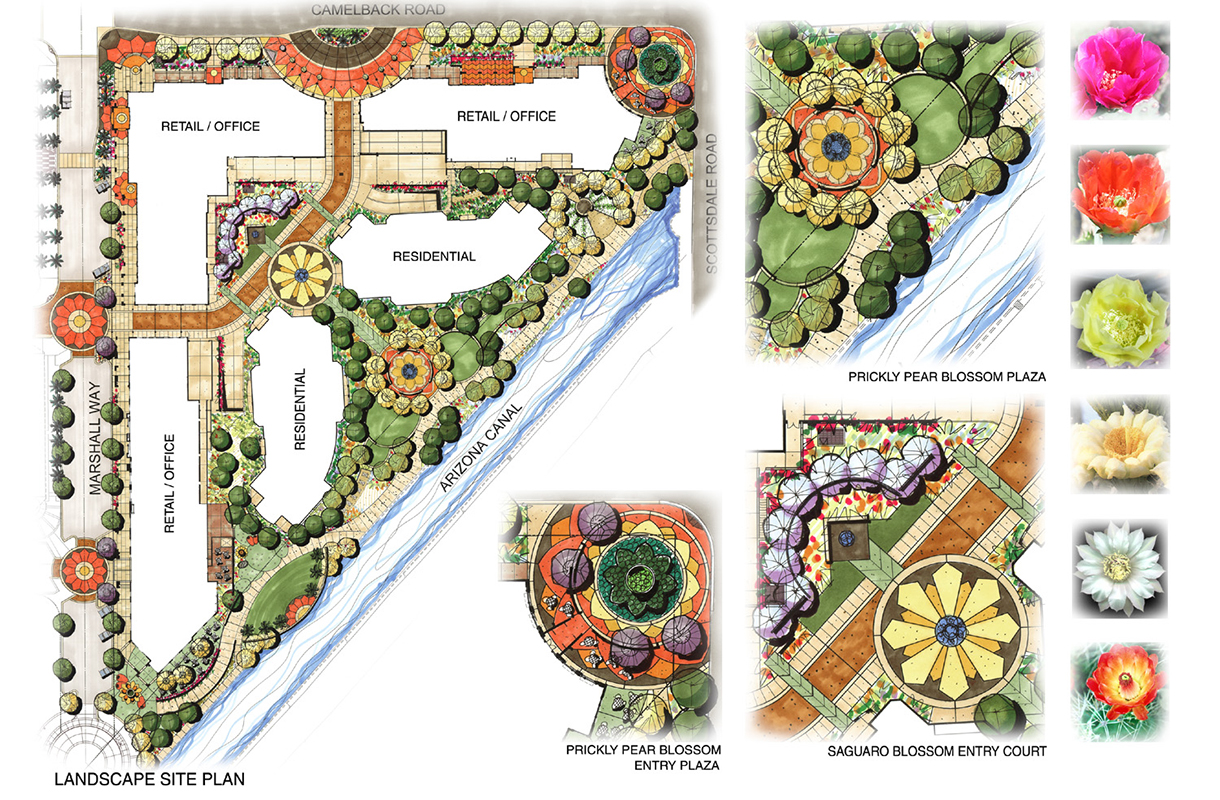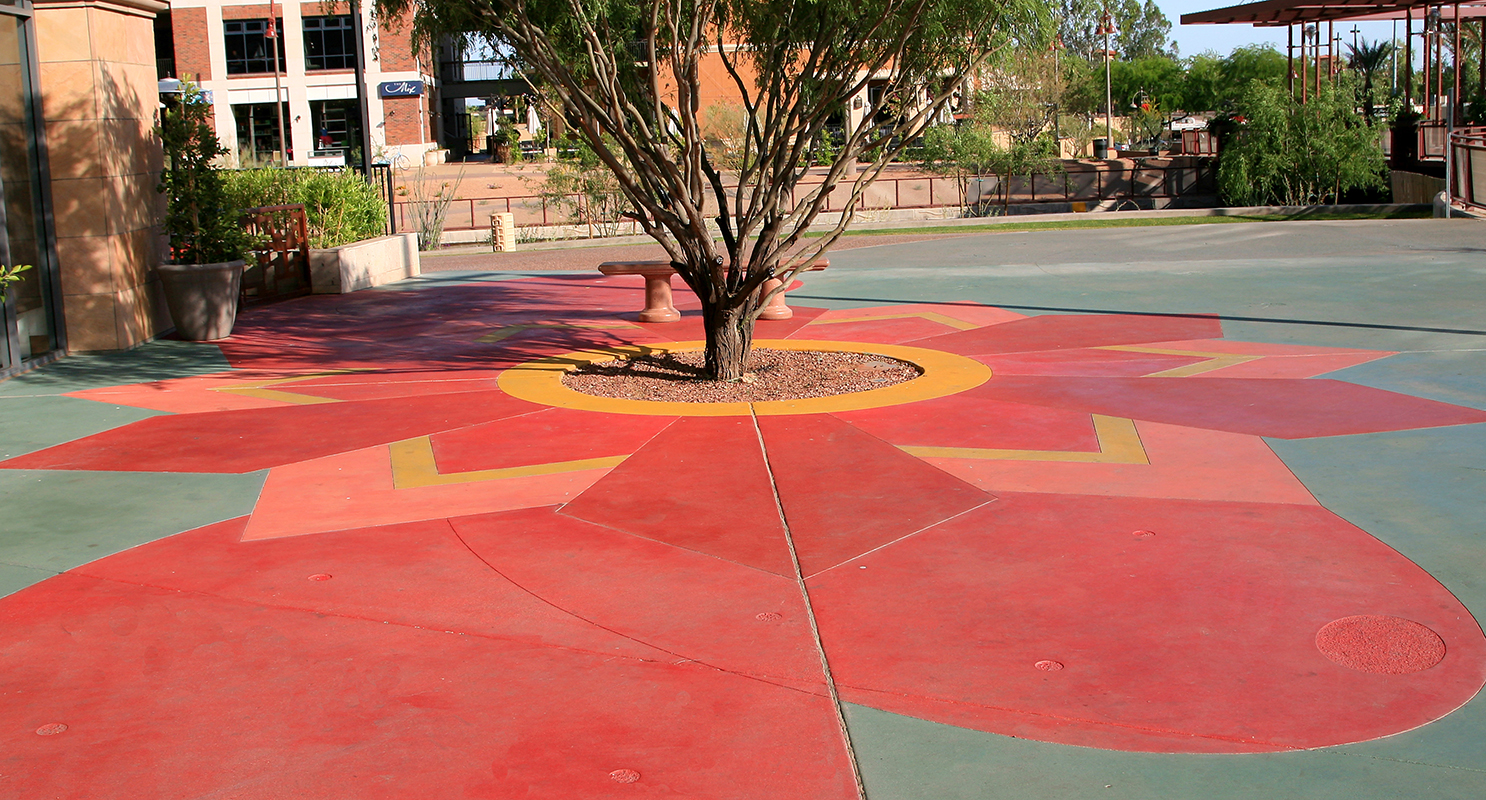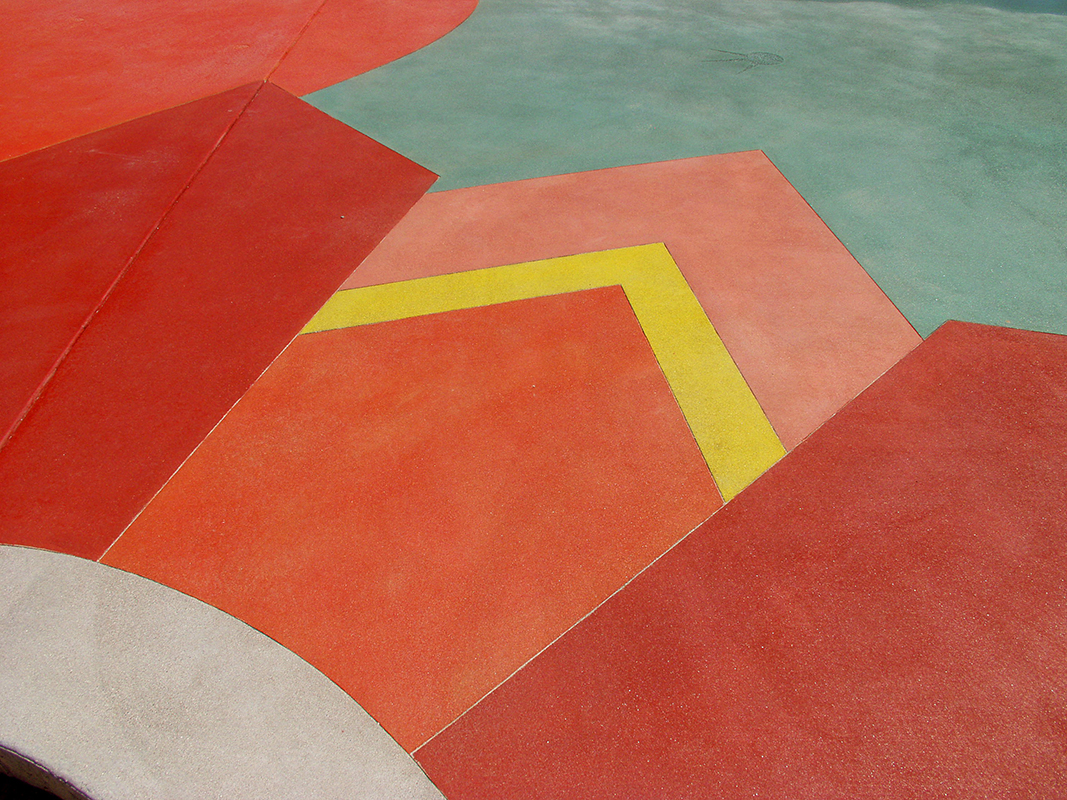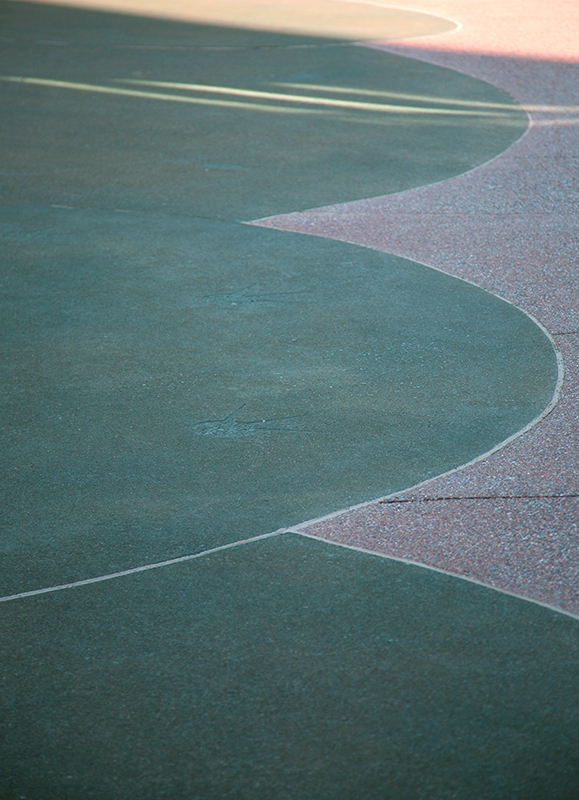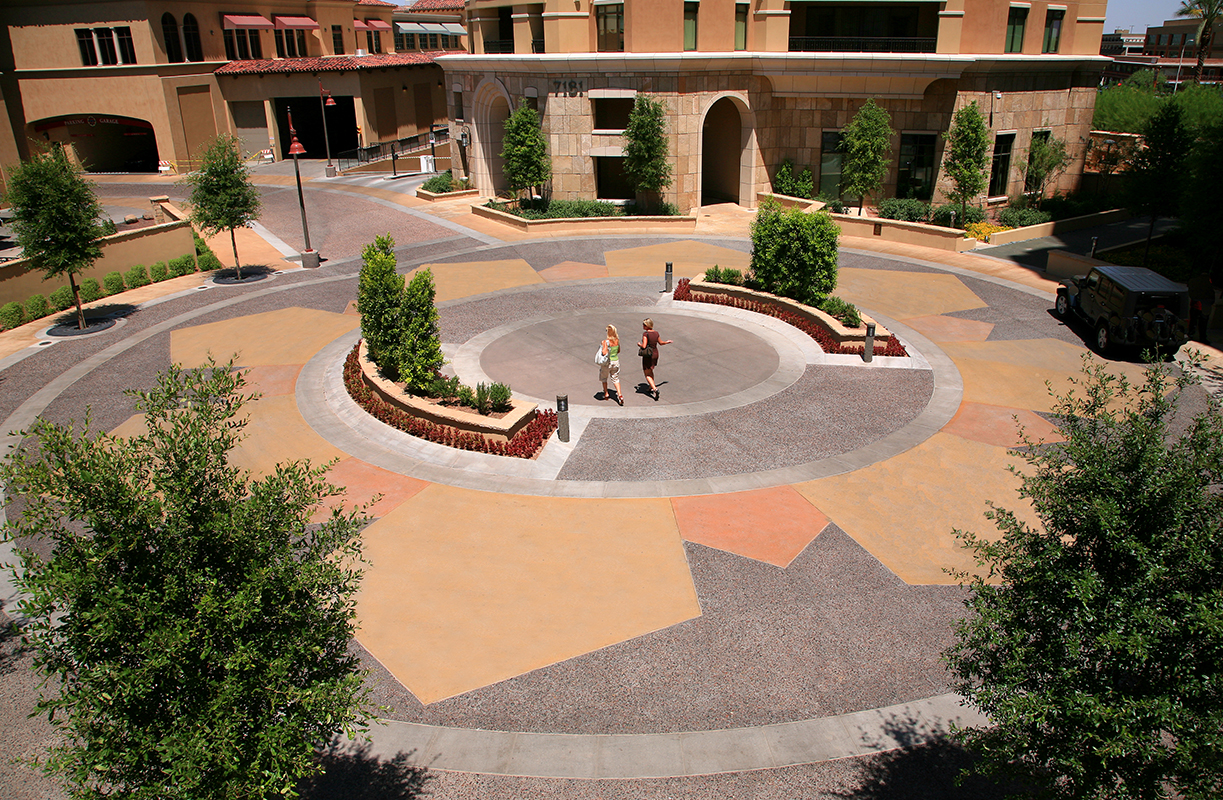 The master plan for this high-end, mixed use development draws heavily from desert landscape imagery and historical references of Scottsdale.  The concept incorporates the bold forms, colors and textures of native cacti throughout the plazas and public spaces as an unifying theme.  Groundbreaking project was the first to integrate public access within the right of way the adjacent Arizona Canal, involving numerous governmental negotiations and approvals. Floor Associates also worked closely with the Scottsdale Cultural Council to integrate two prominent additions to the City's permanent art collection – David Lipski's "The Doors" and Herb Mignery's "Passing the Legacy".
Clients:  Golub & Co., Opus West, Starwood
Design Team:  Floor Associates, SCB, Opus Architects, Drake & Assoc.