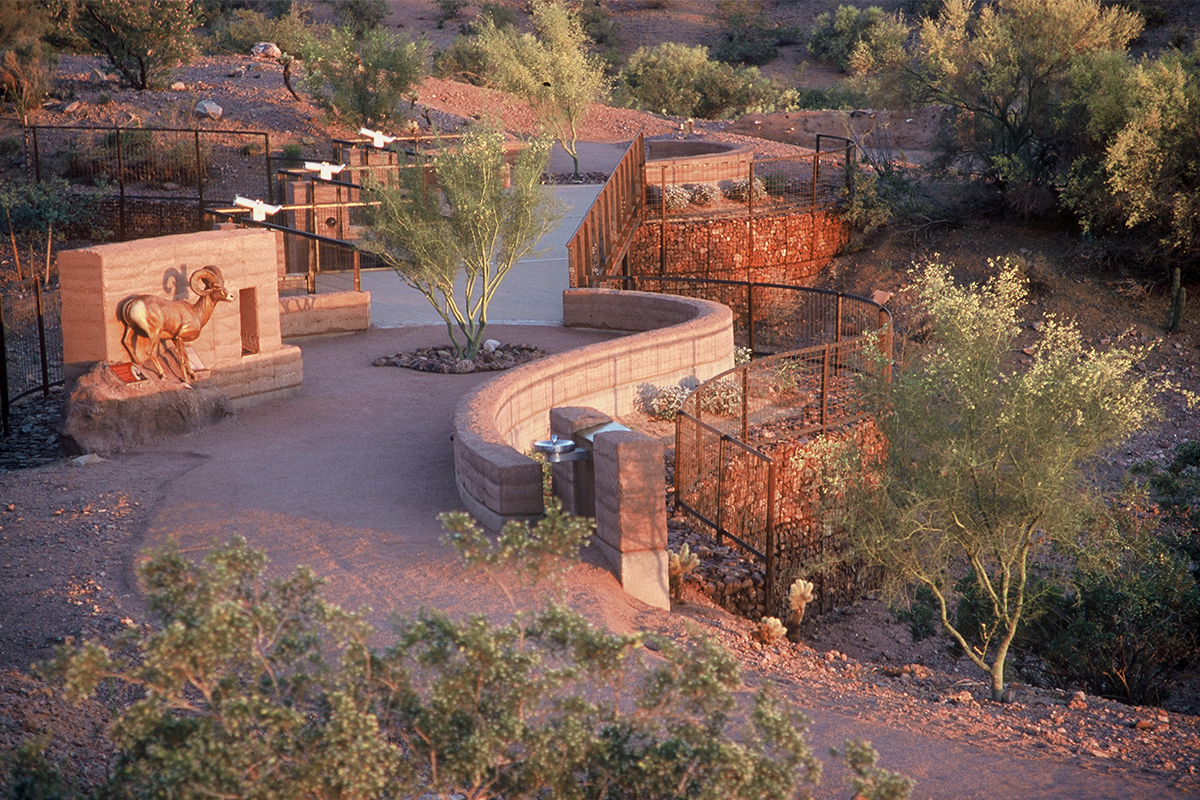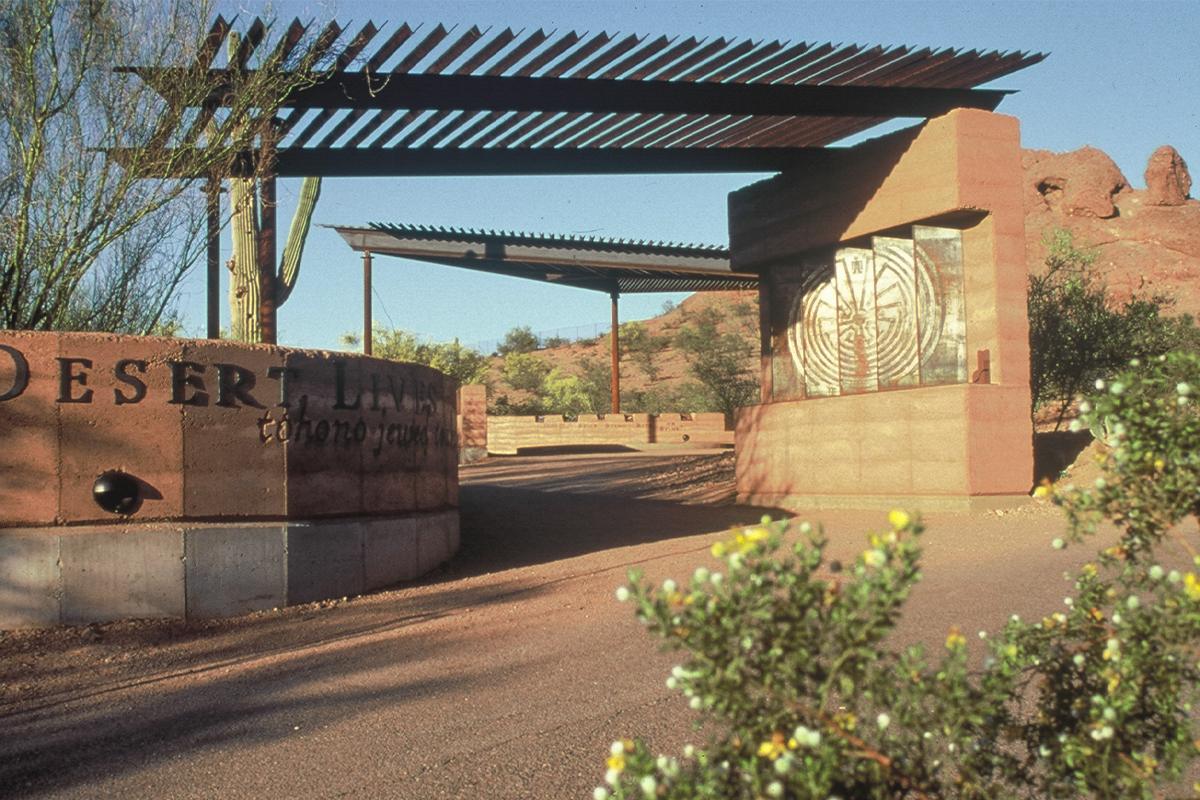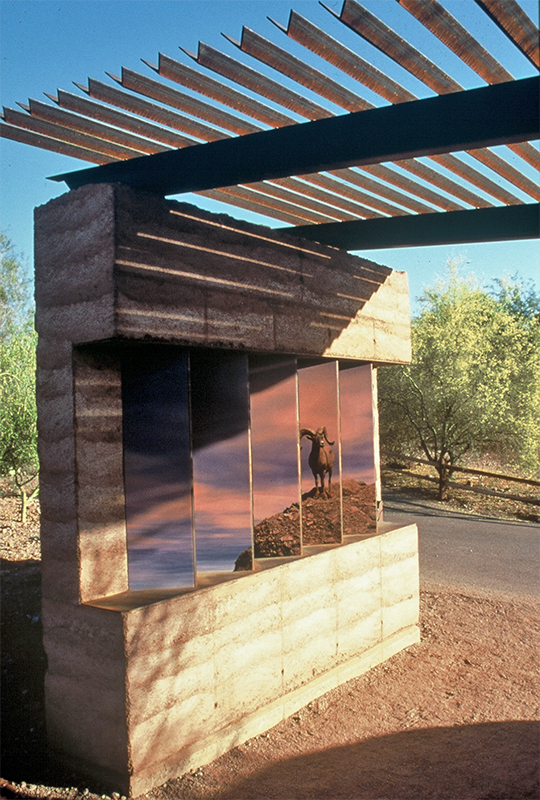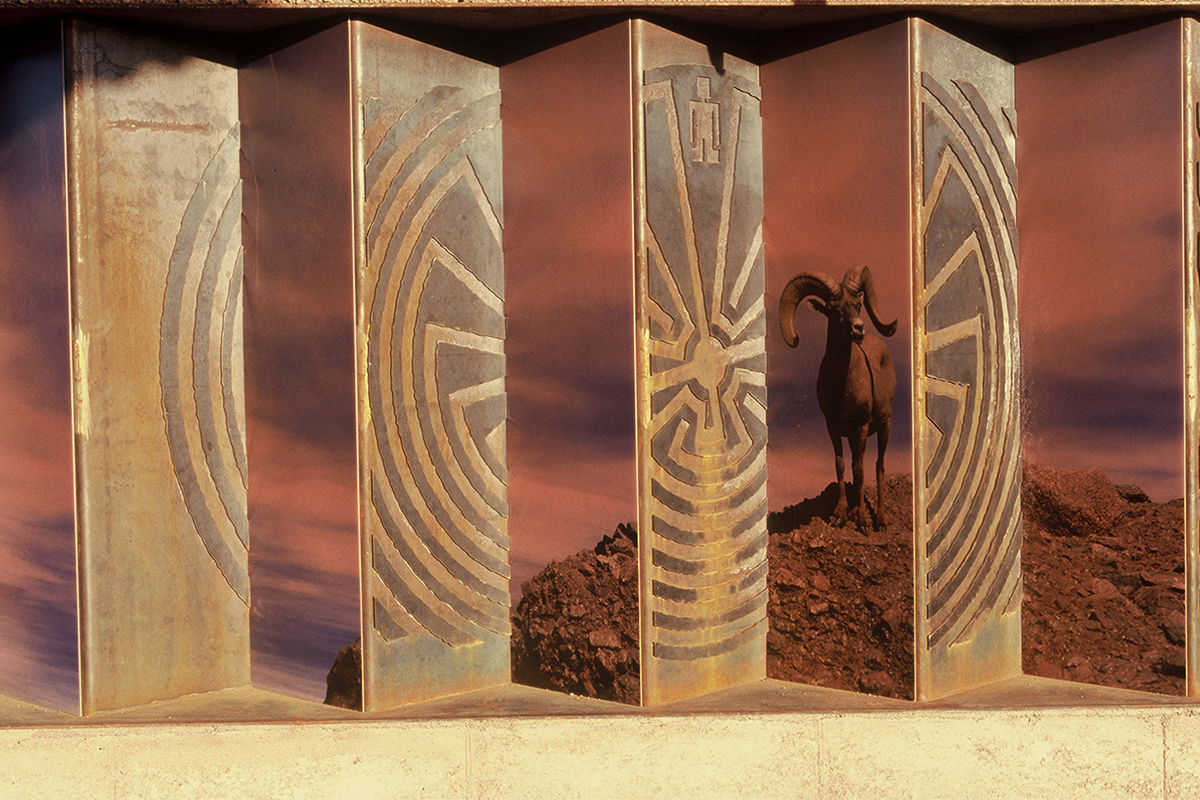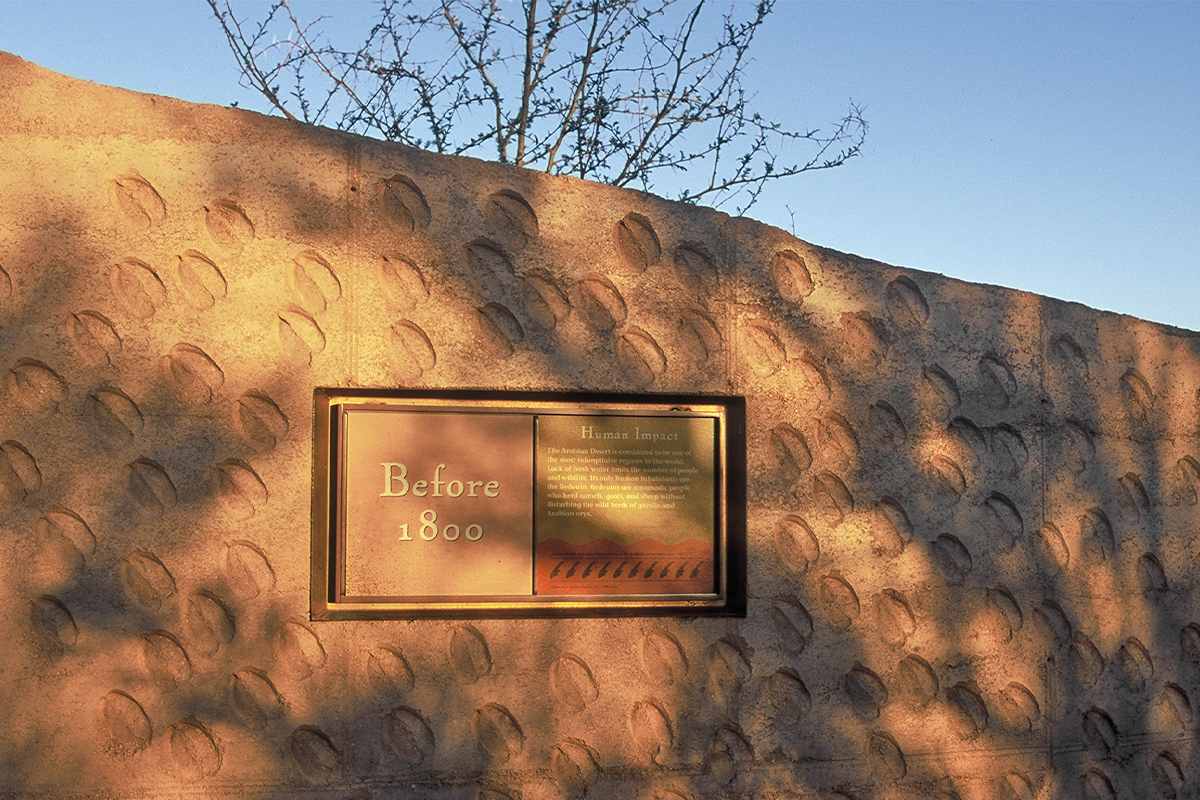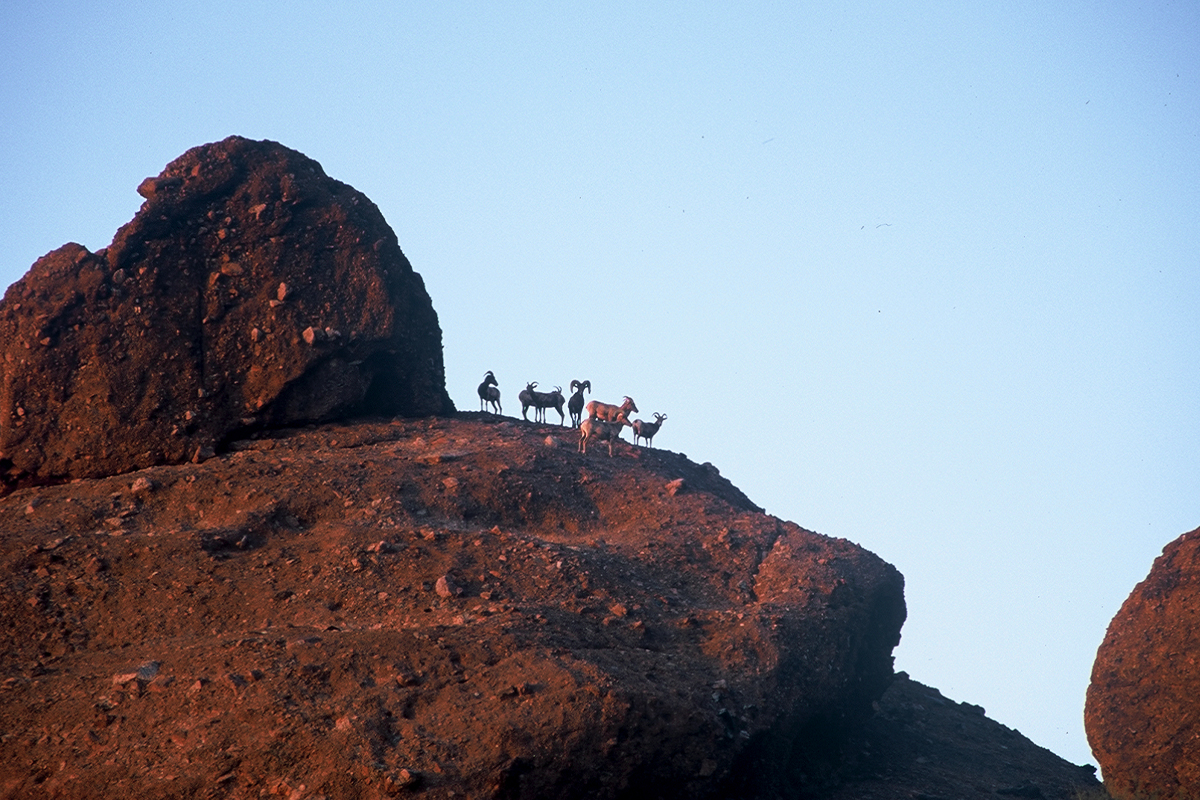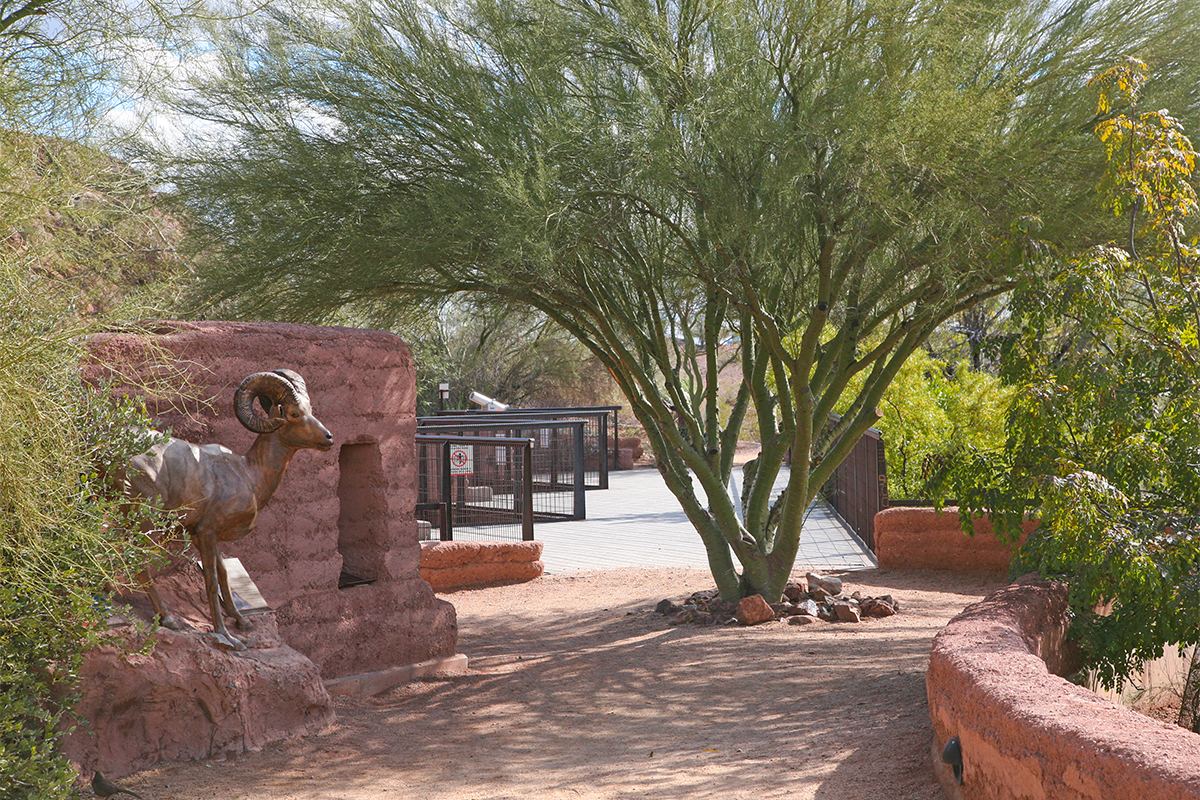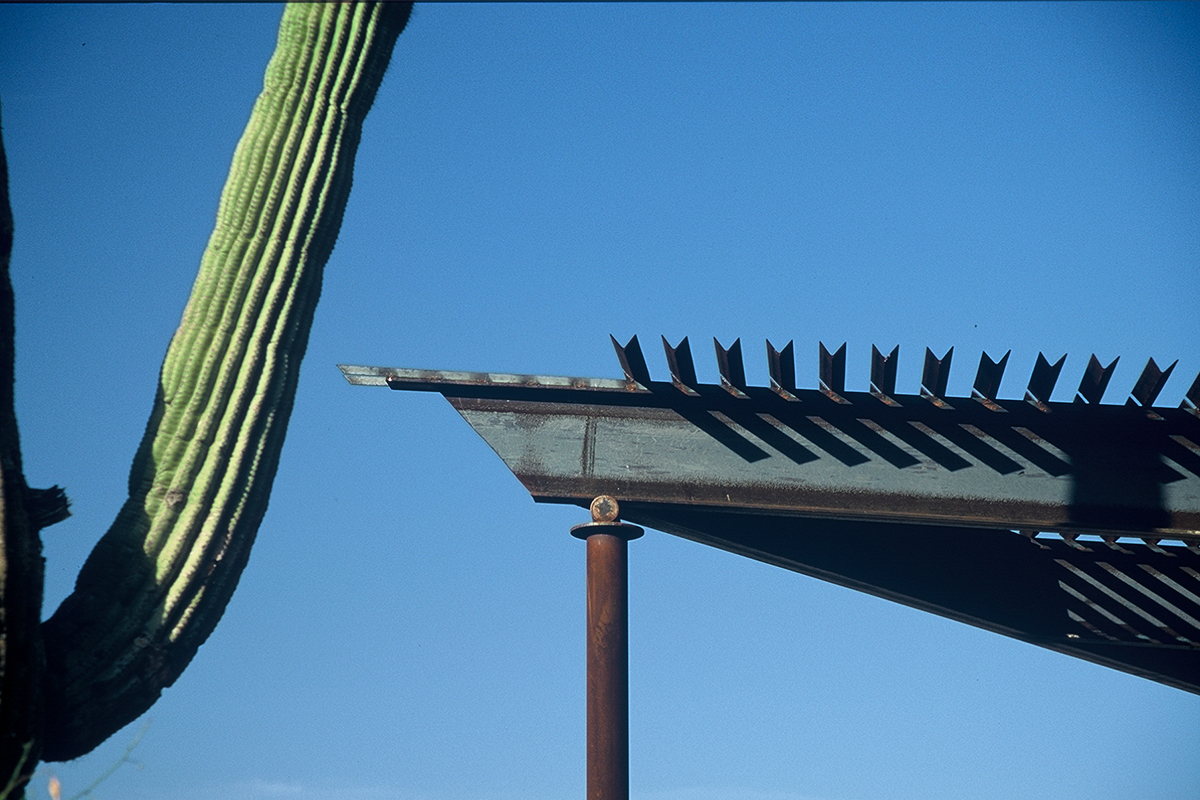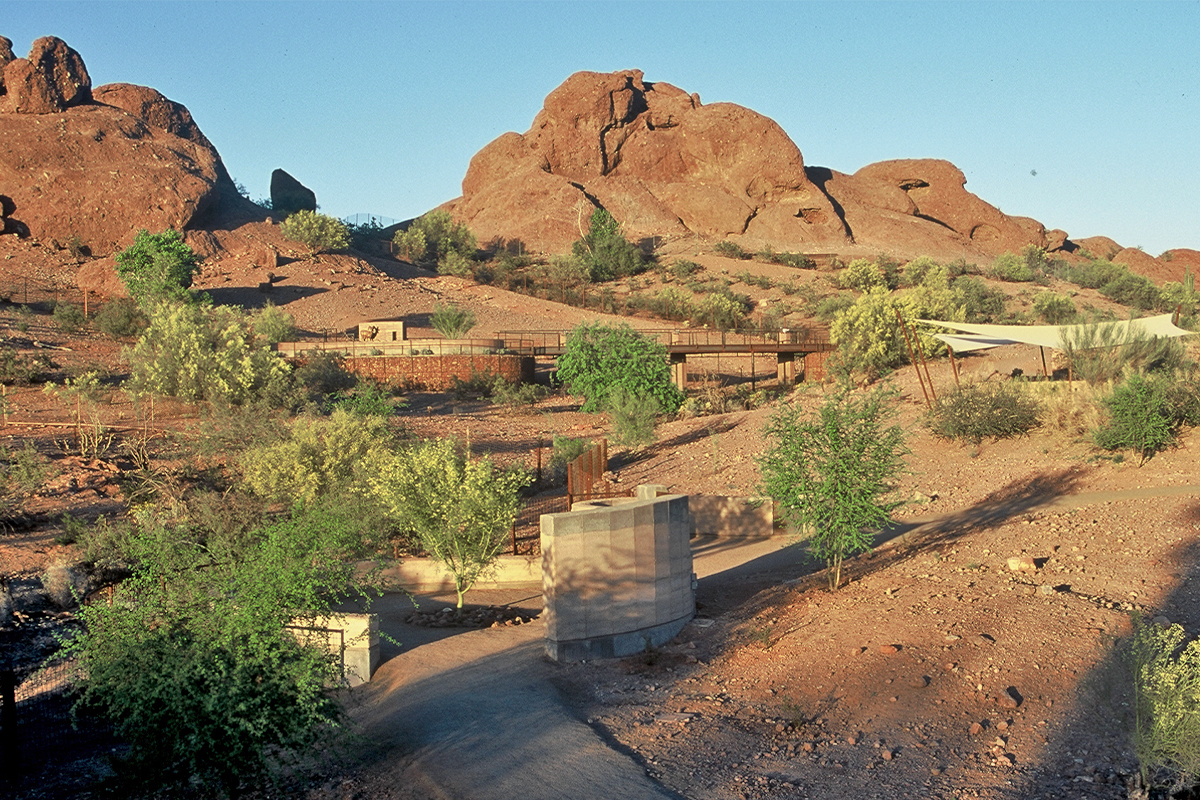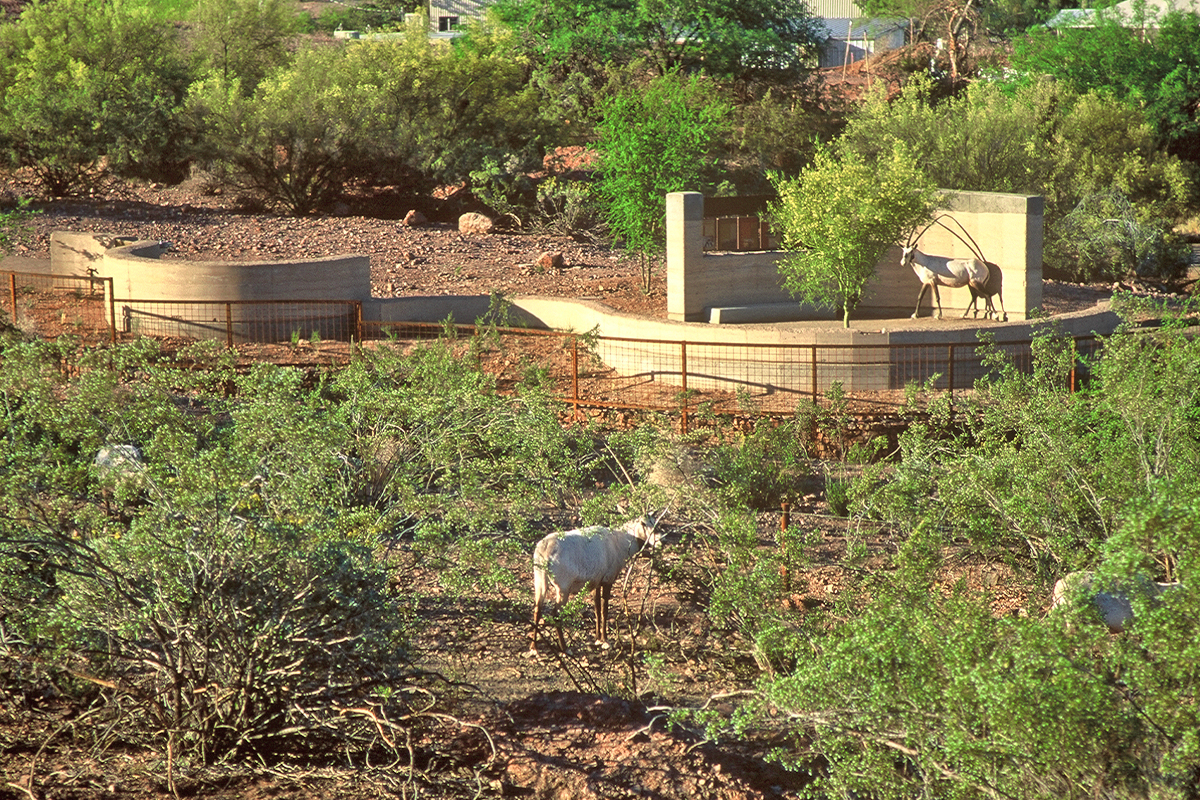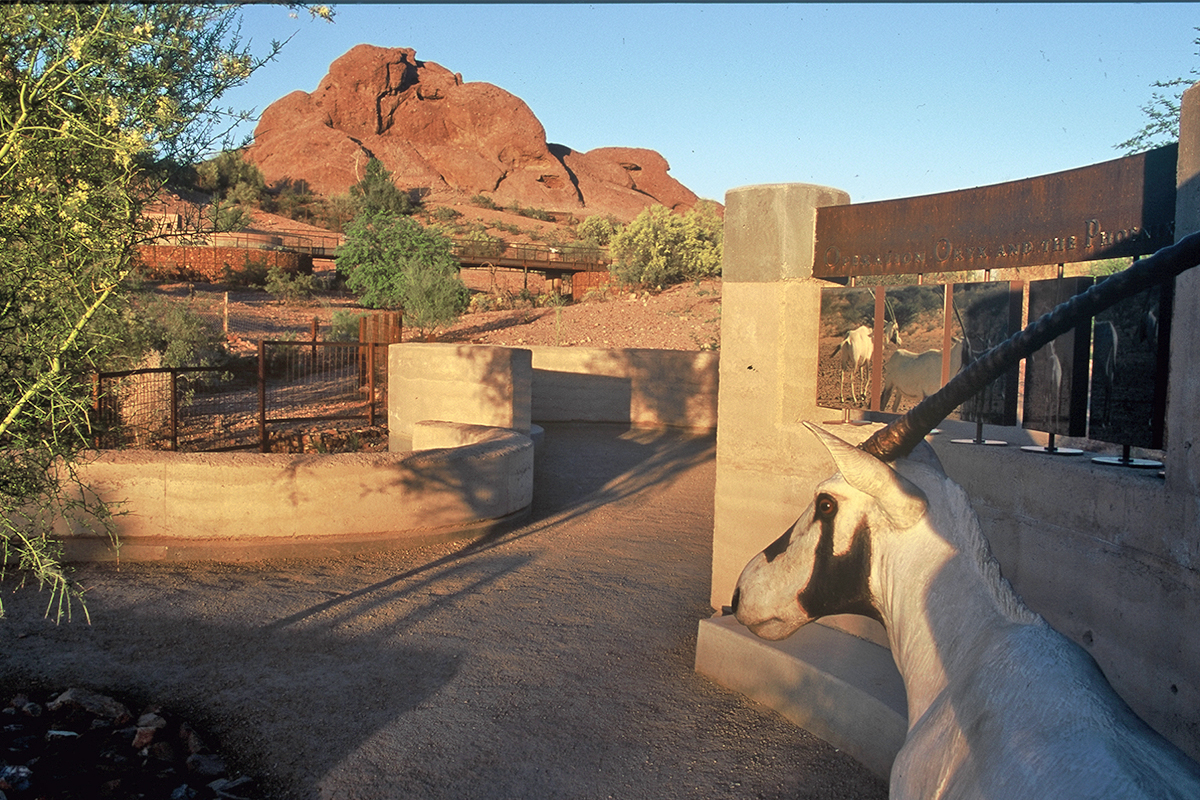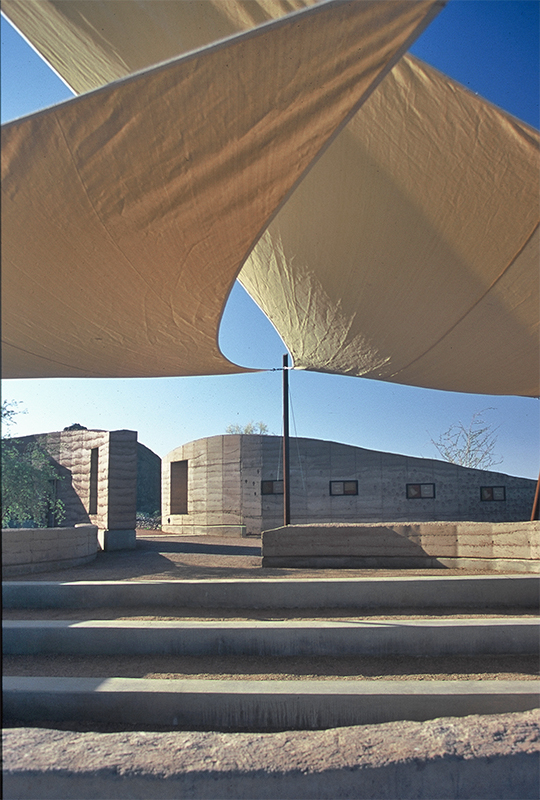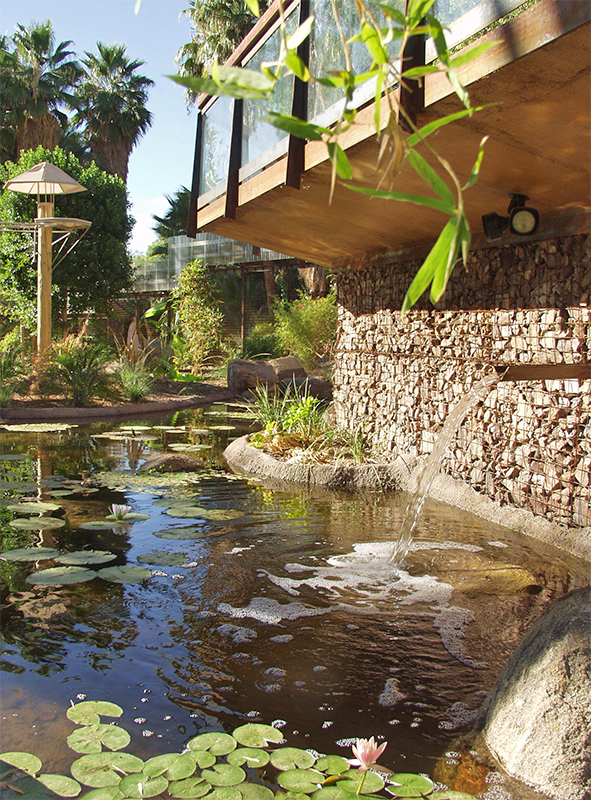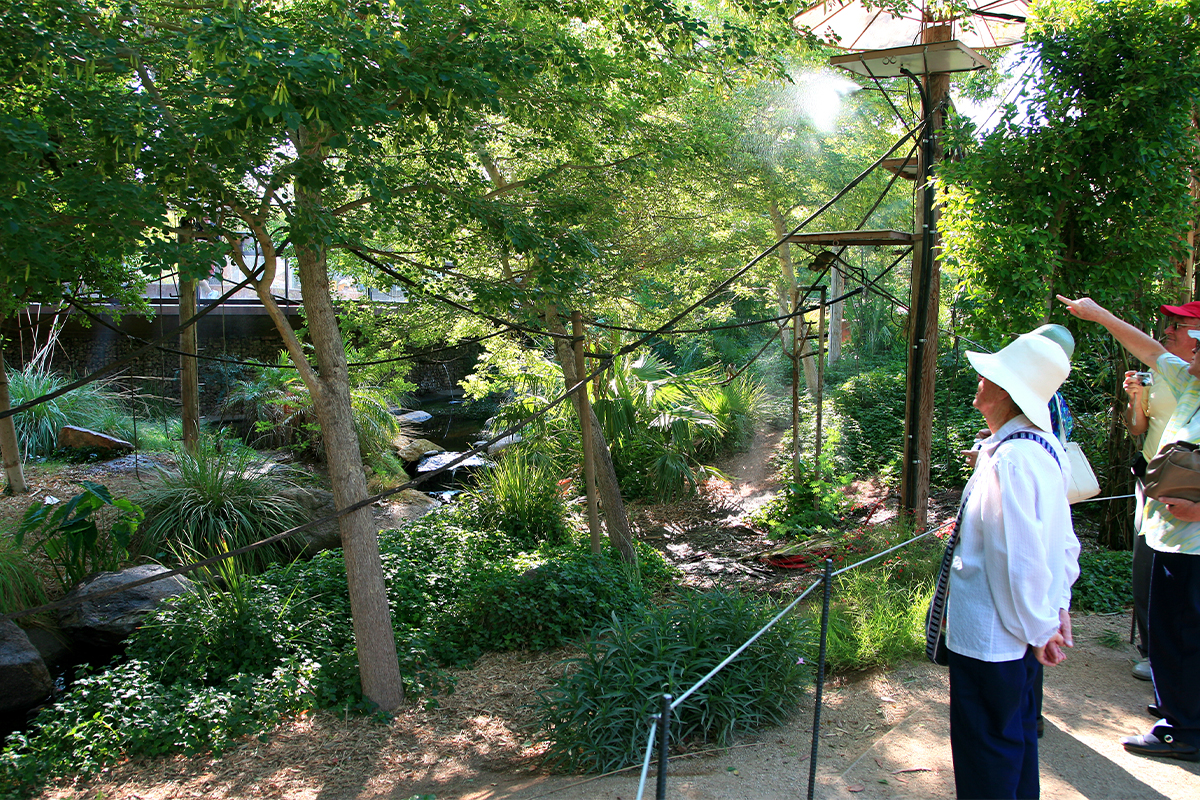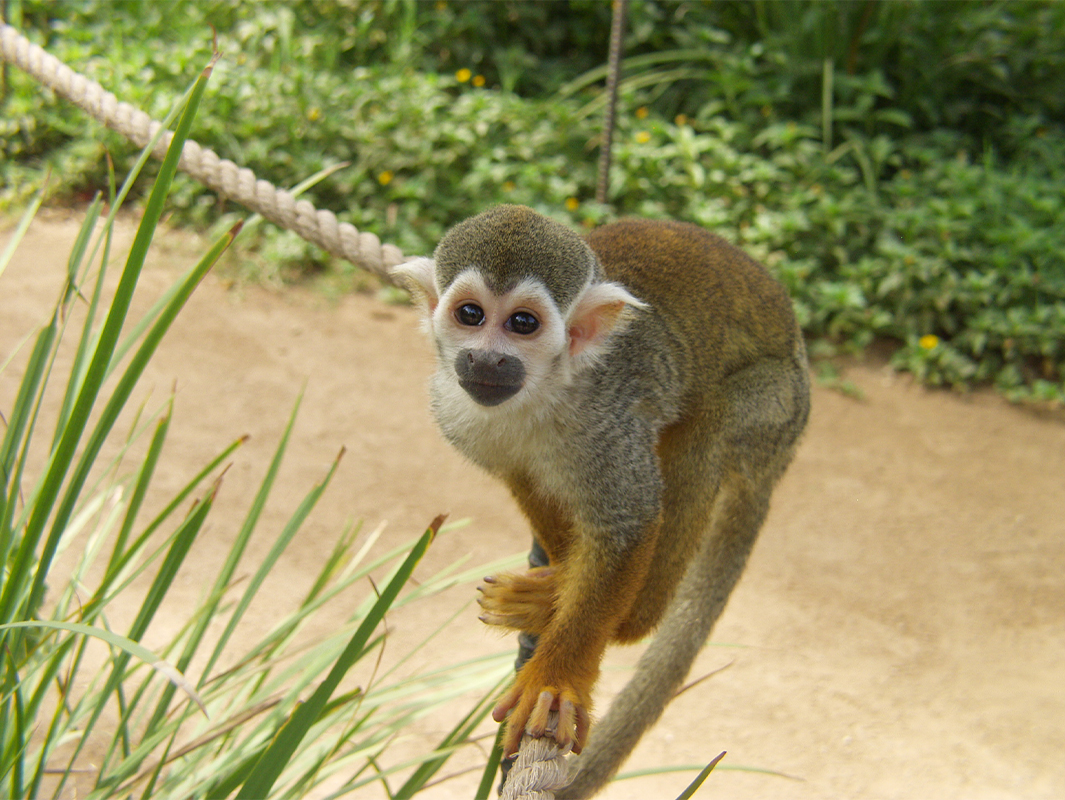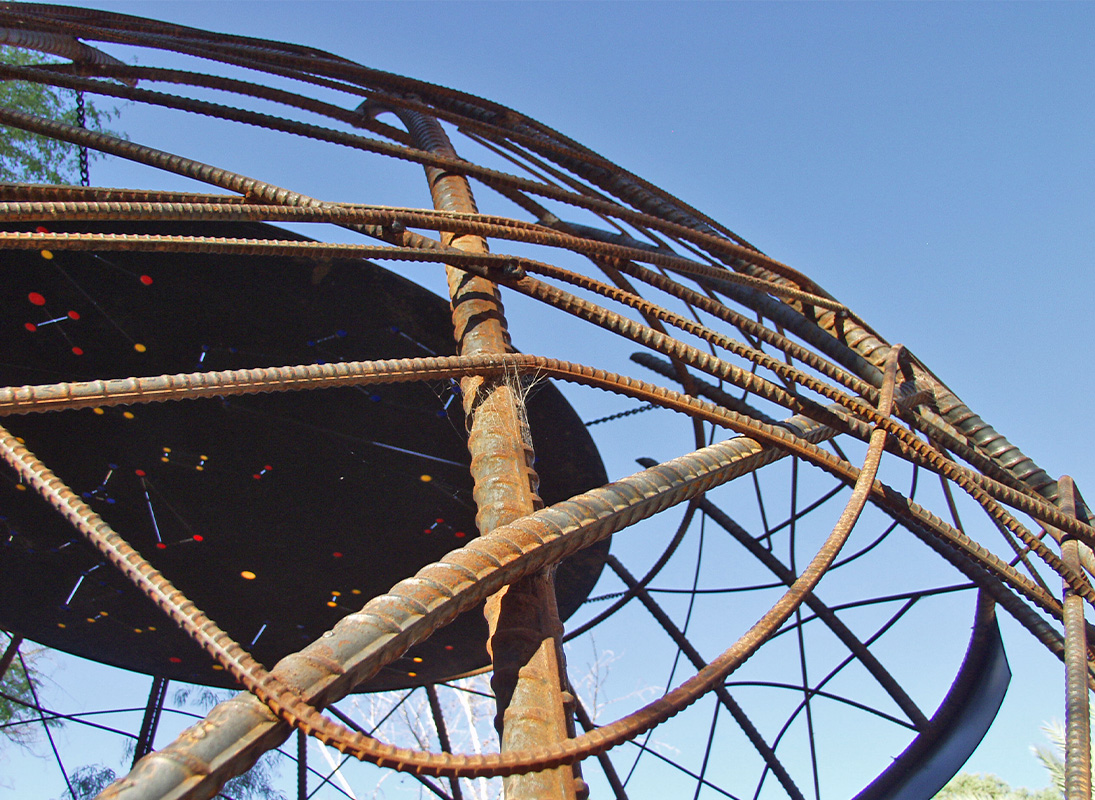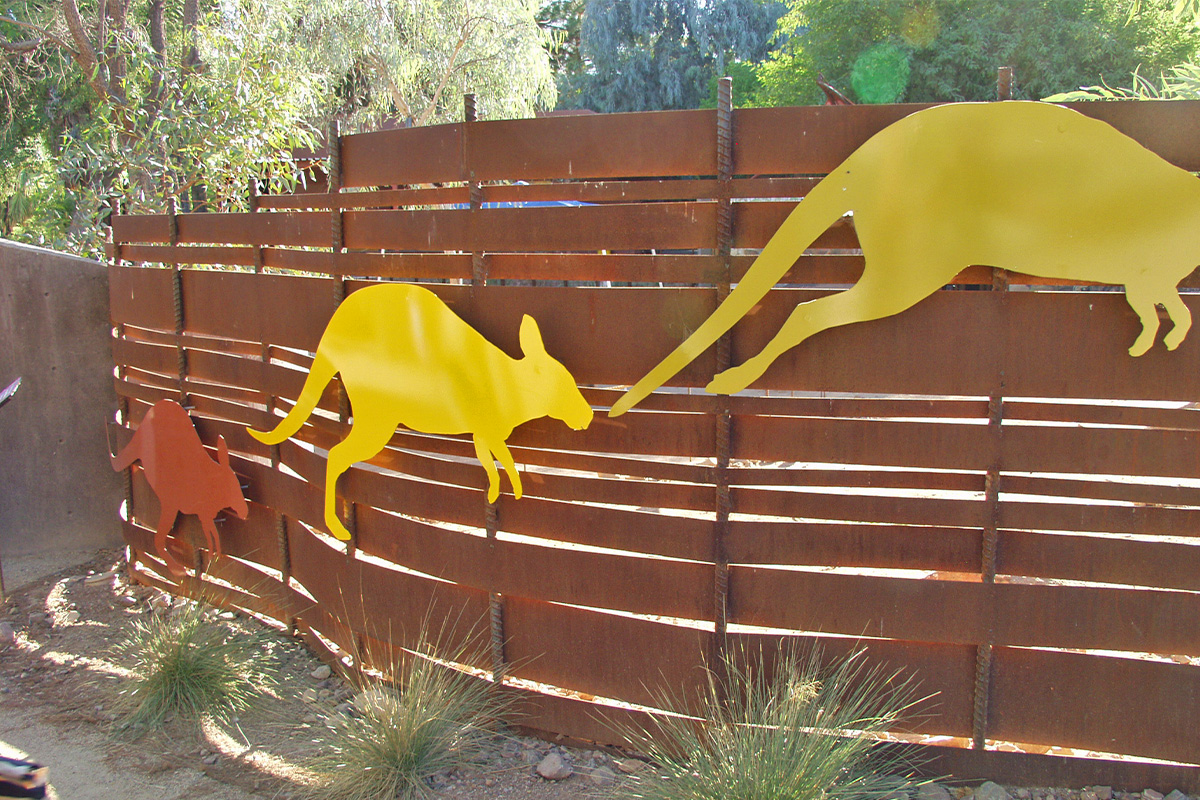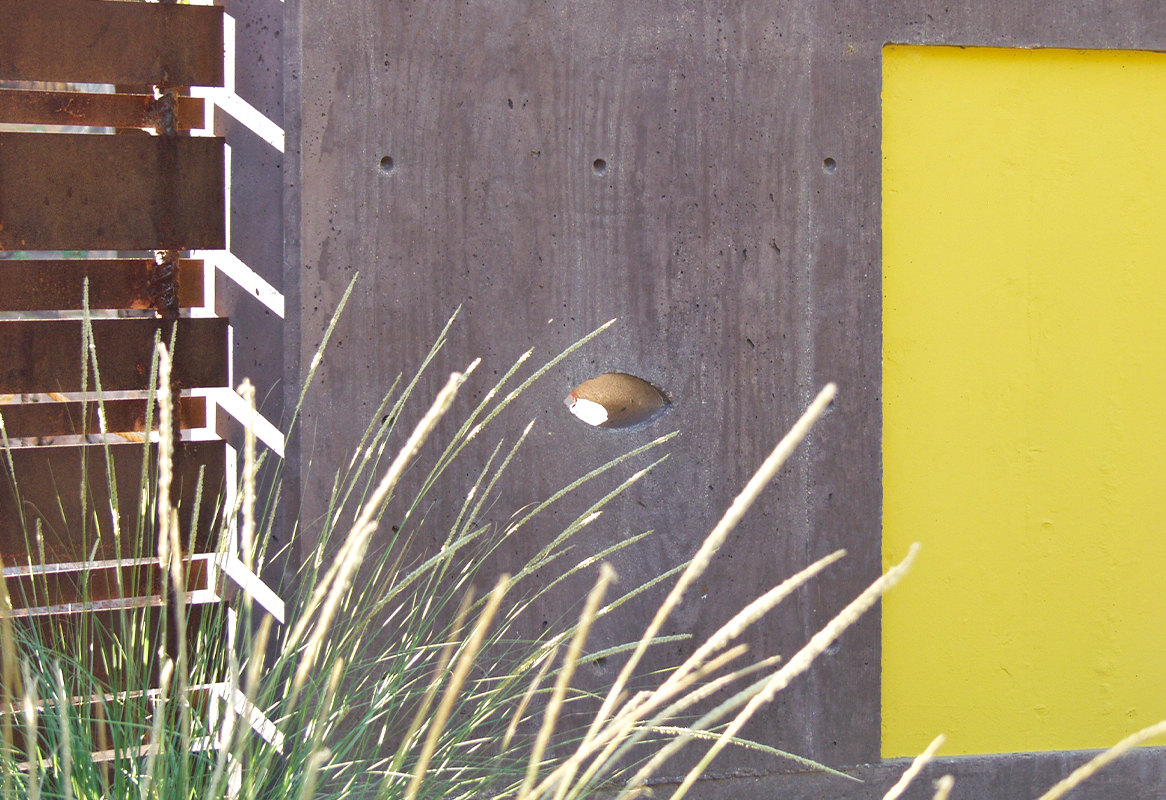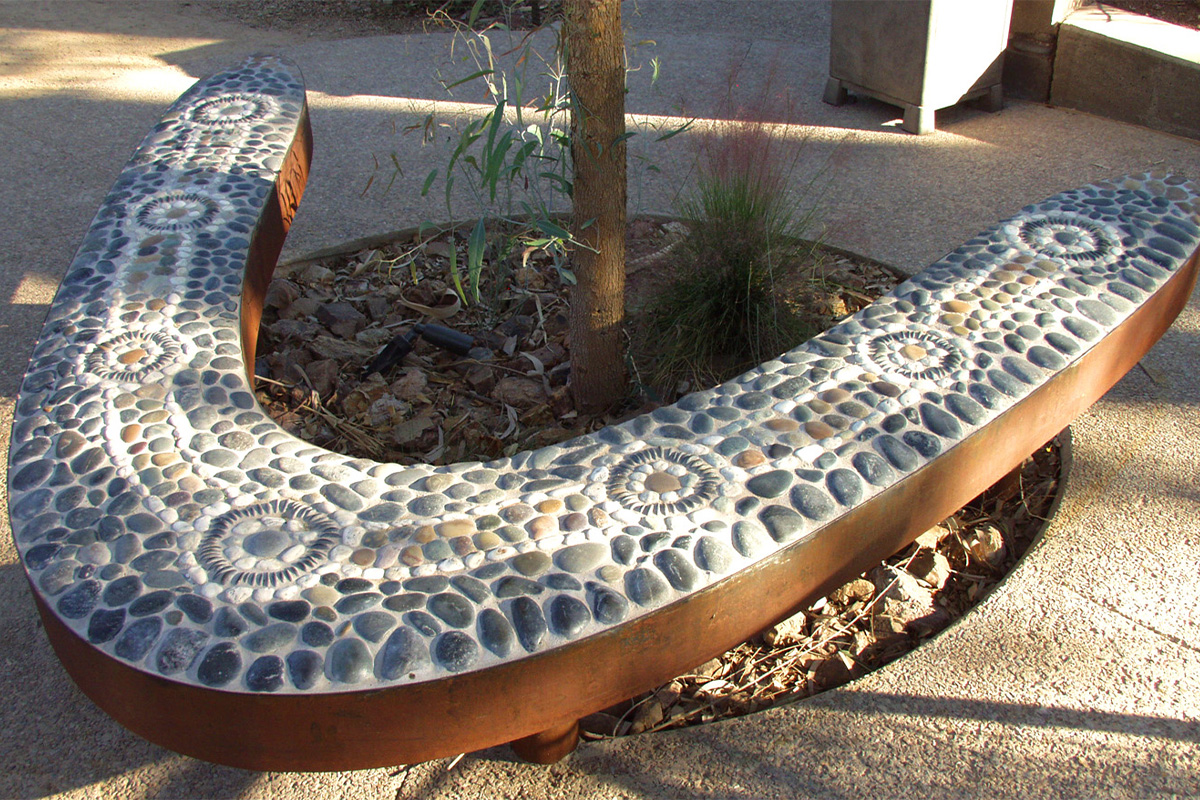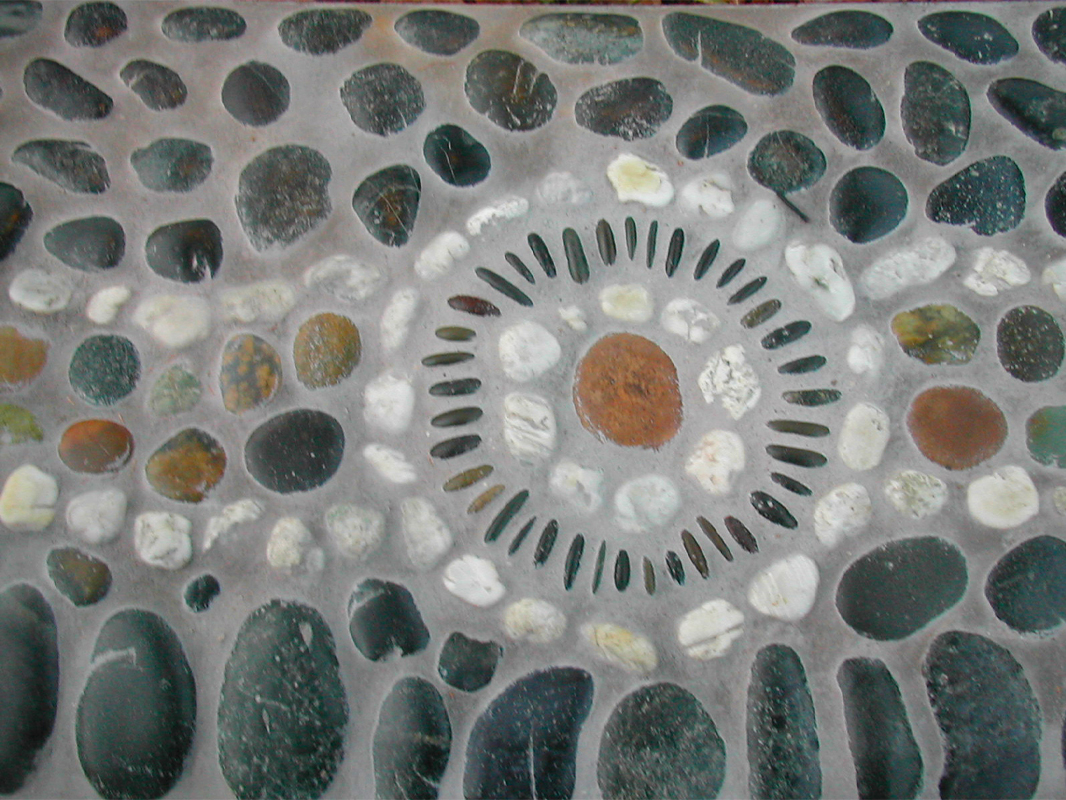 ASLA National Merit Award – 2000
Arizona Forward Environmental Design Excellence Crescordia Award – 2000
Arizona Forward Environmental Design Excellence Crescordia Award – 2008
ASLA Arizona Landmark Award – 2017
LAM | Landscape Architecture Magazine, 2001
Since 2001, Floor Associates has completed more than a dozen projects for The Phoenix Zoo including the award winning Desert Lives, Wallaby Walkabout, Monkey Village, Animal Care Center and Tropical Trails Restroom. The Wallaby Walkabout is the first exhibit at The Zoo that allows visitors to enter the enclosure space with the animals and Monkey Village is the first primate exhibit in North America to do so.  This pioneering work has been published internationally including major feature articles in Landscape Architecture in 2001 and LA China in 2010.  
Client: The Phoenix Zoo
Design Team:  Floor Associates, Weddle Gilmore, Thinking Caps.