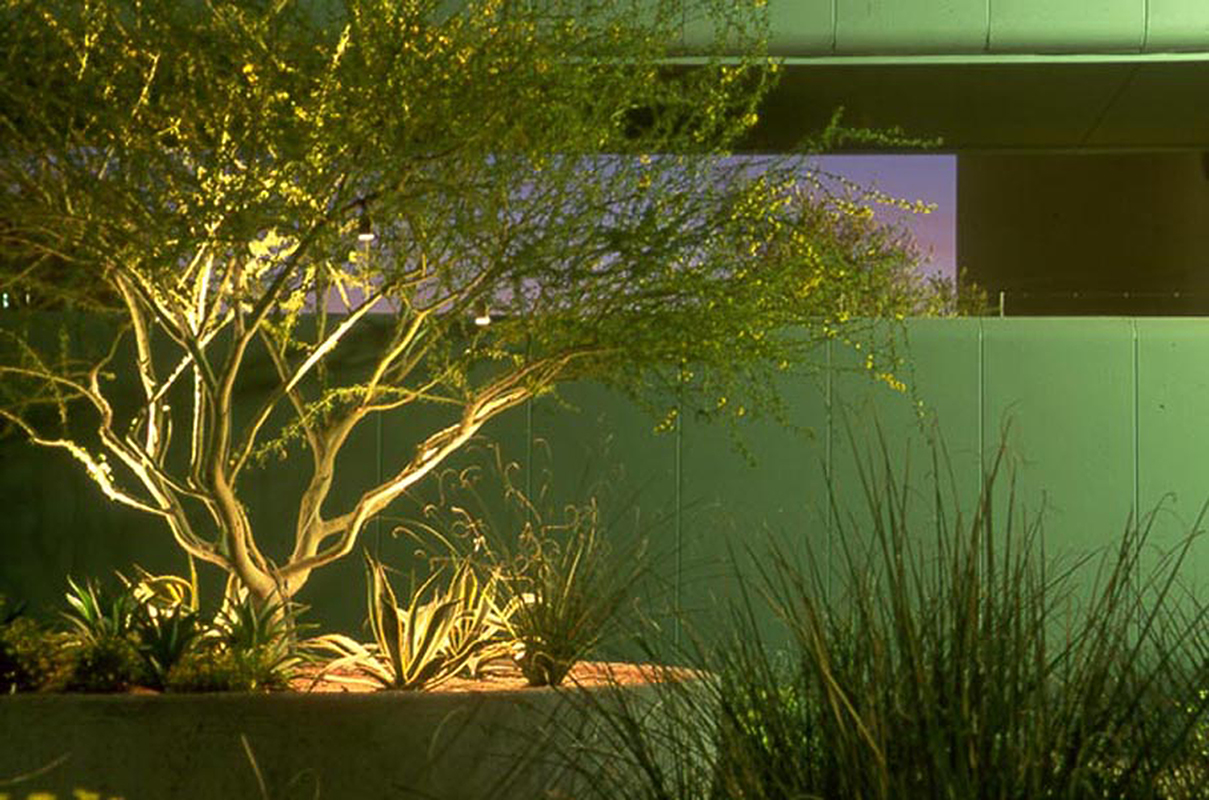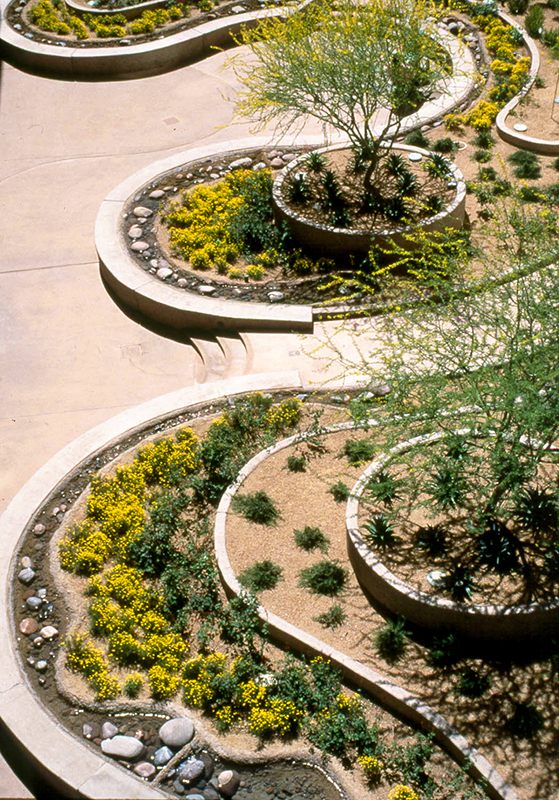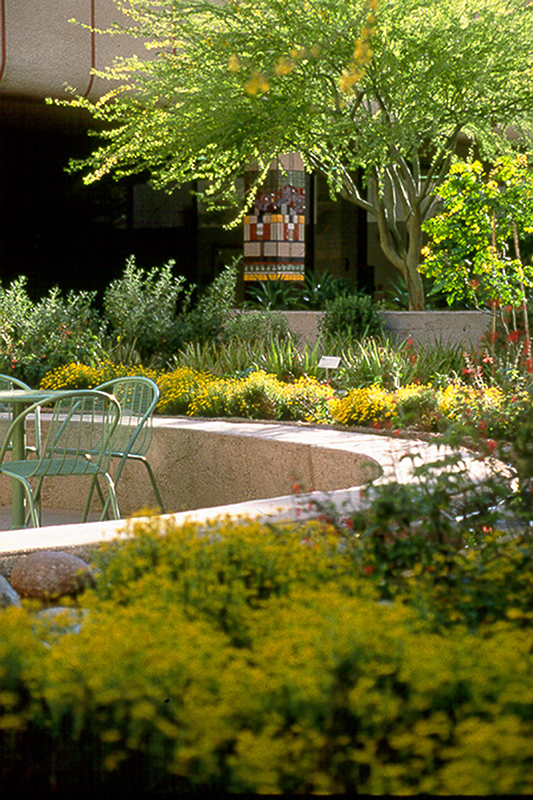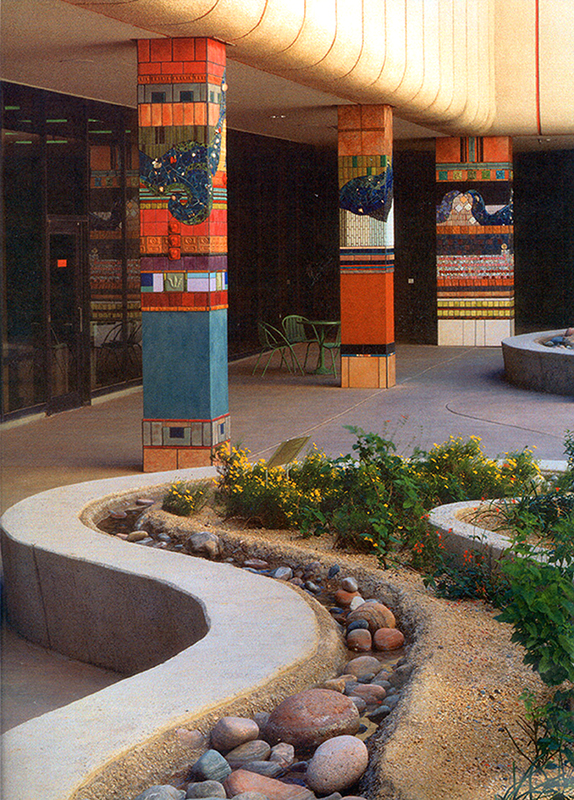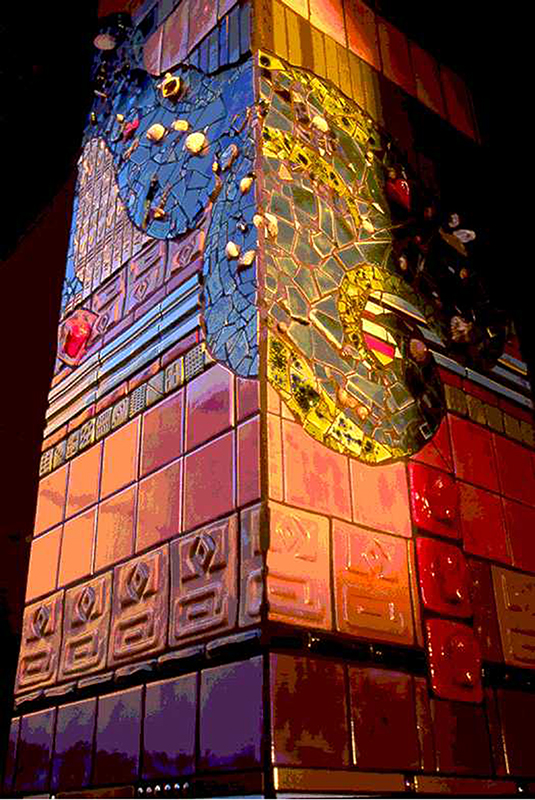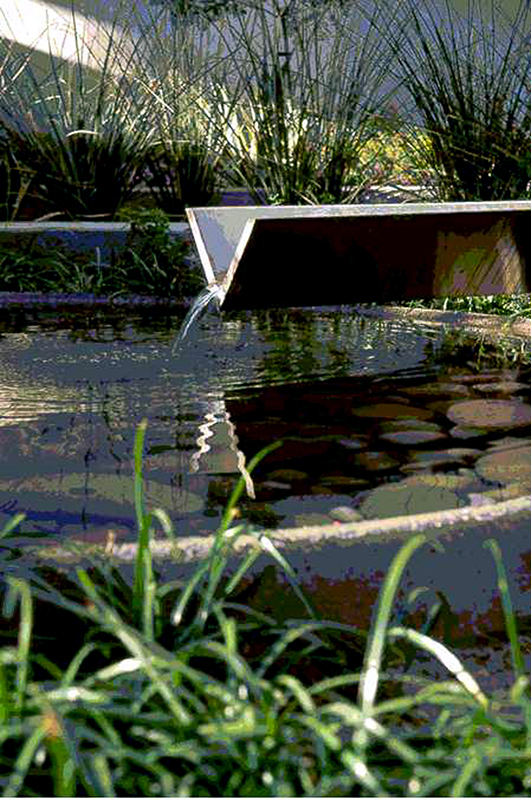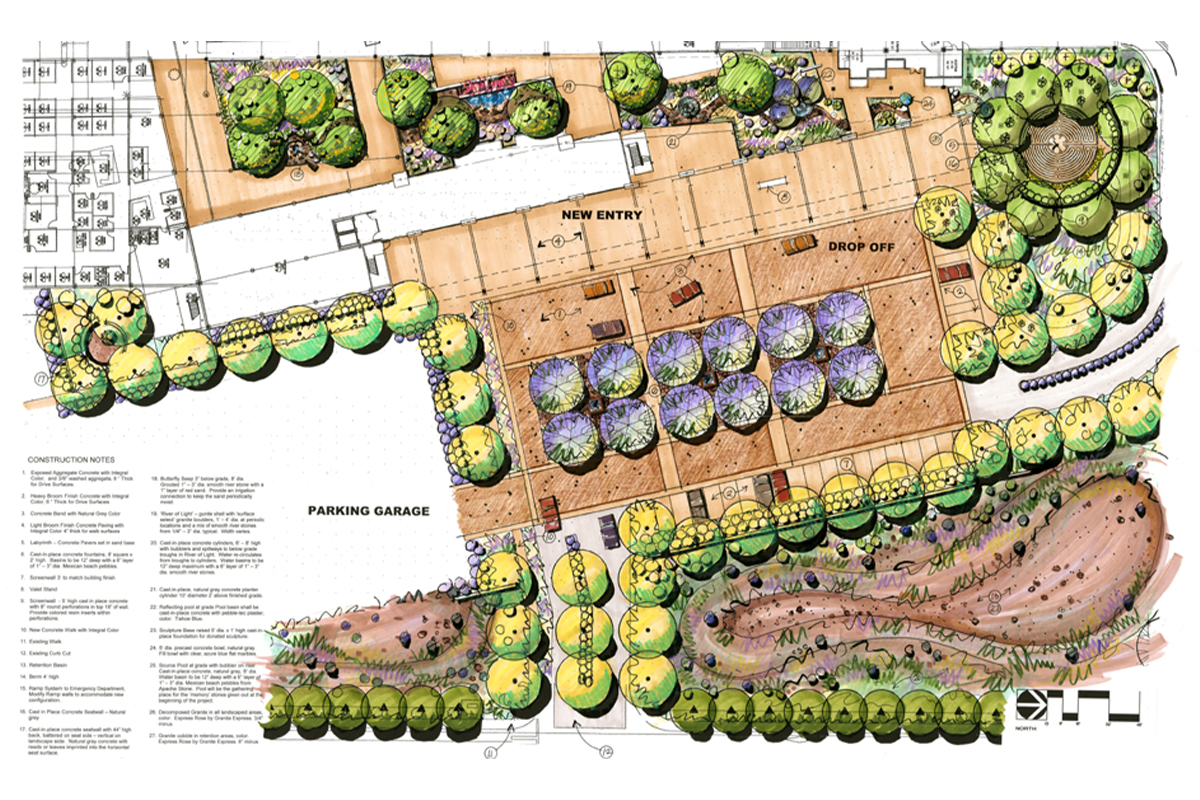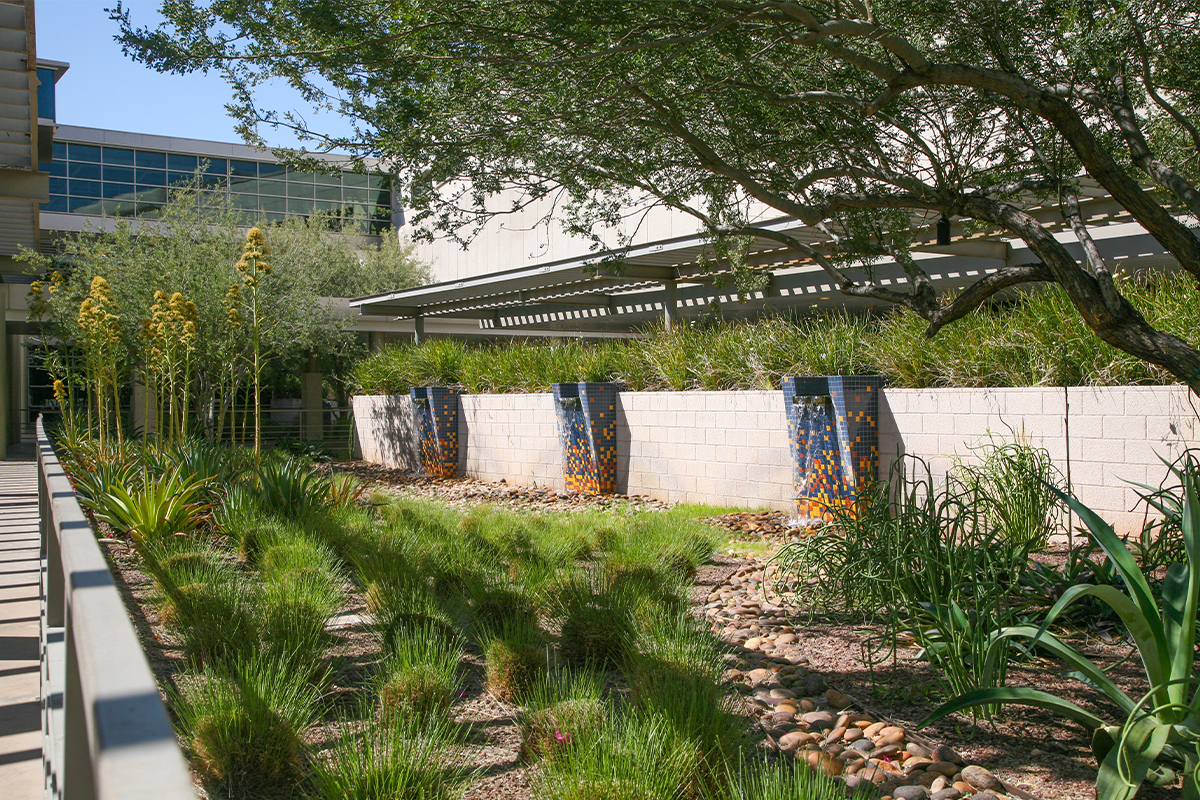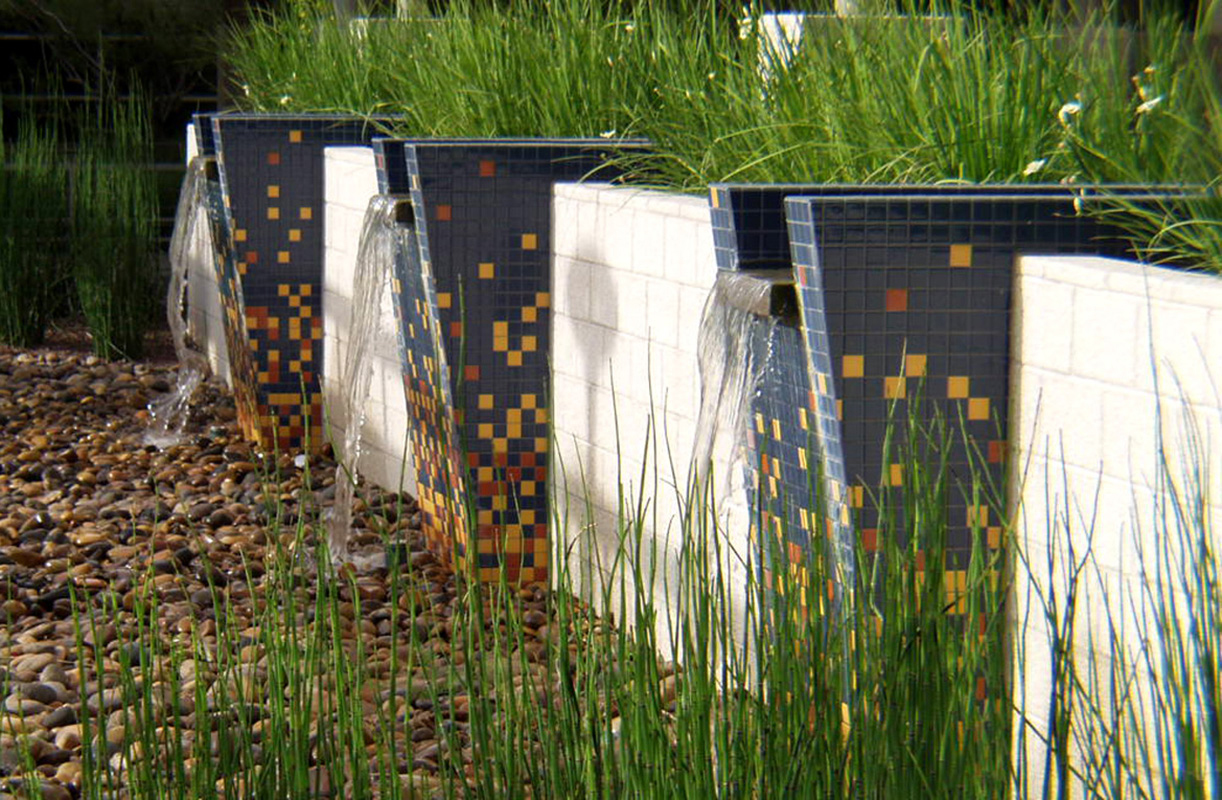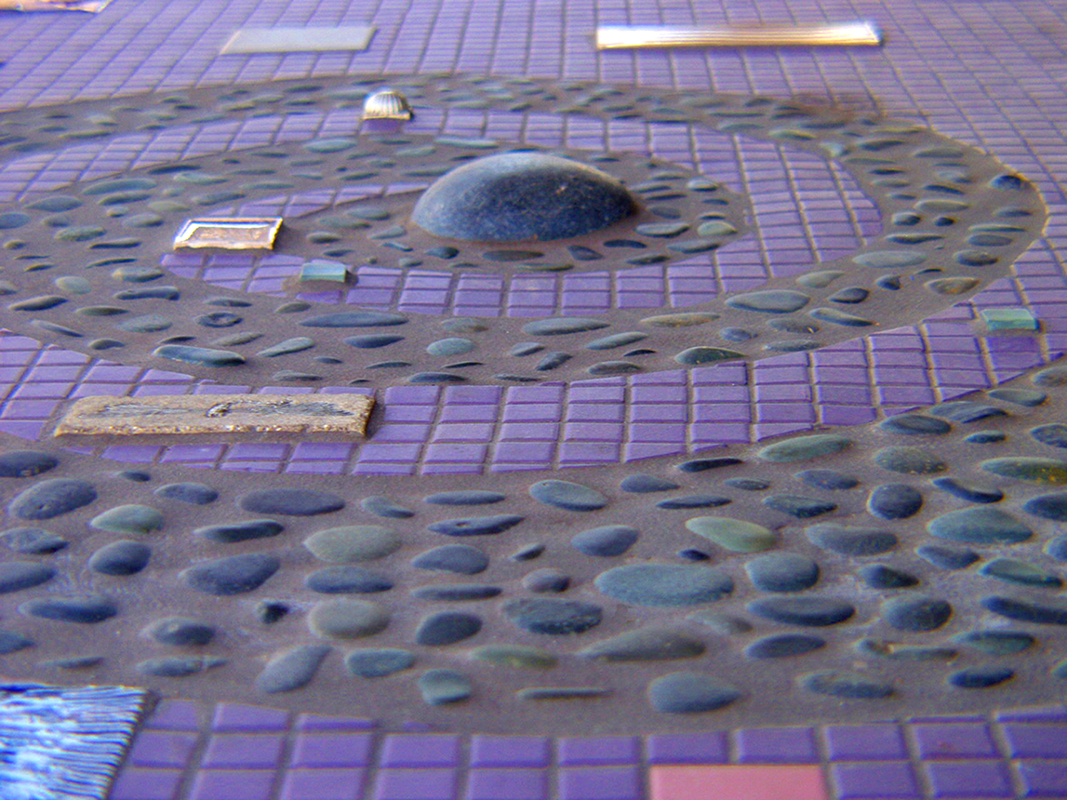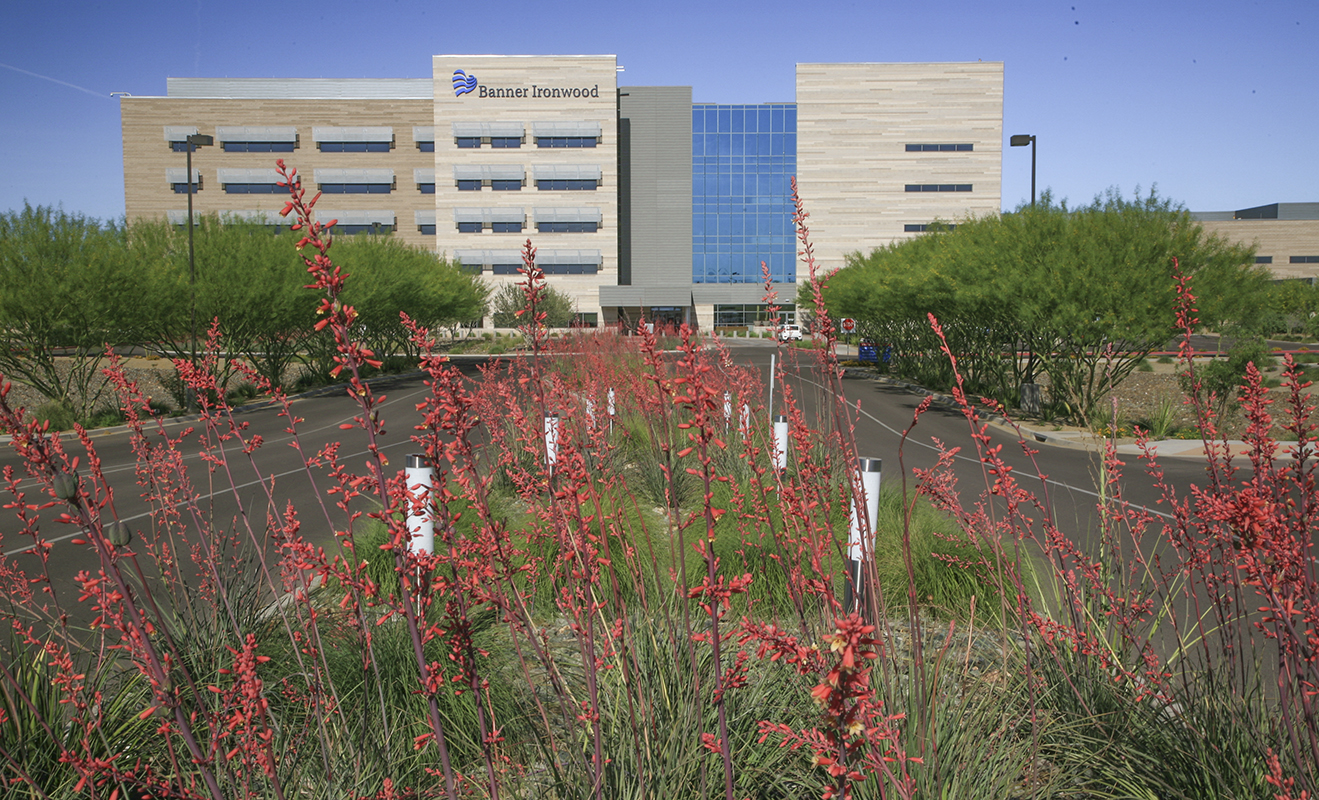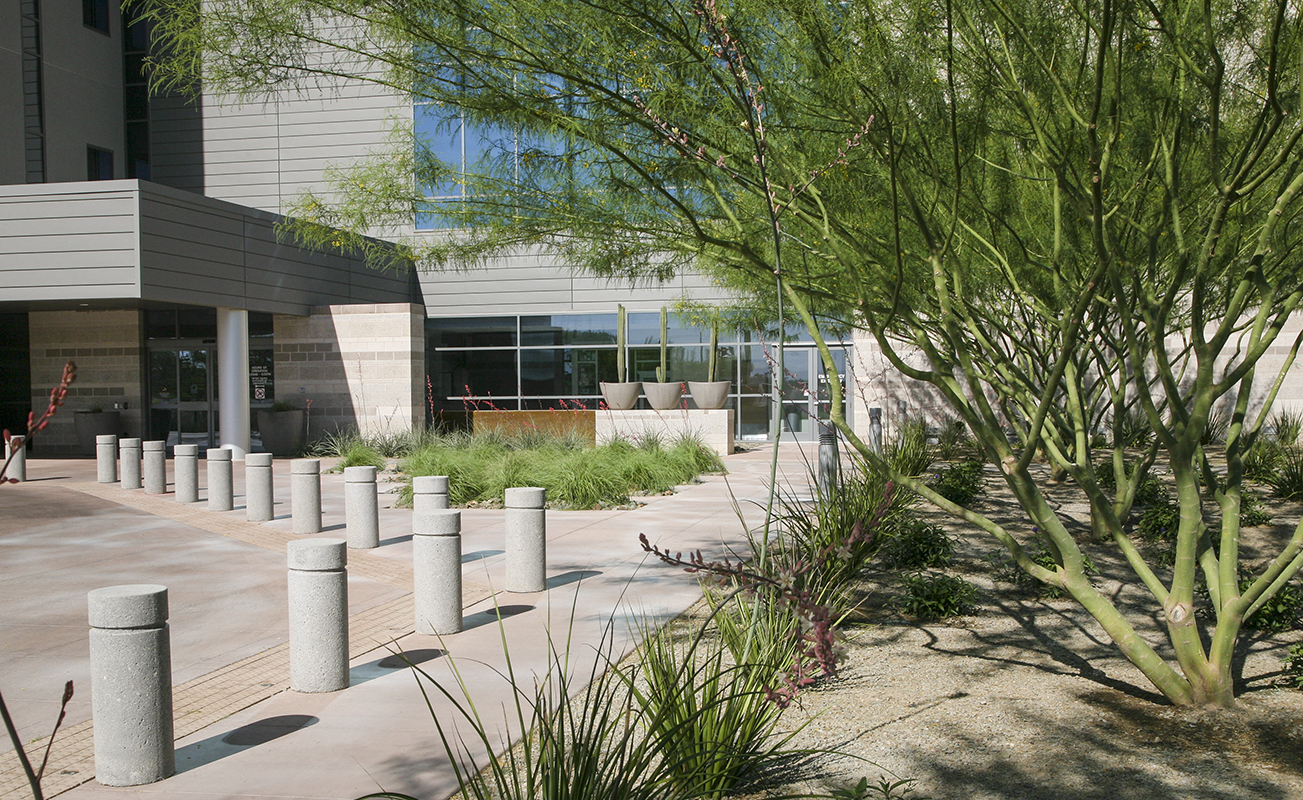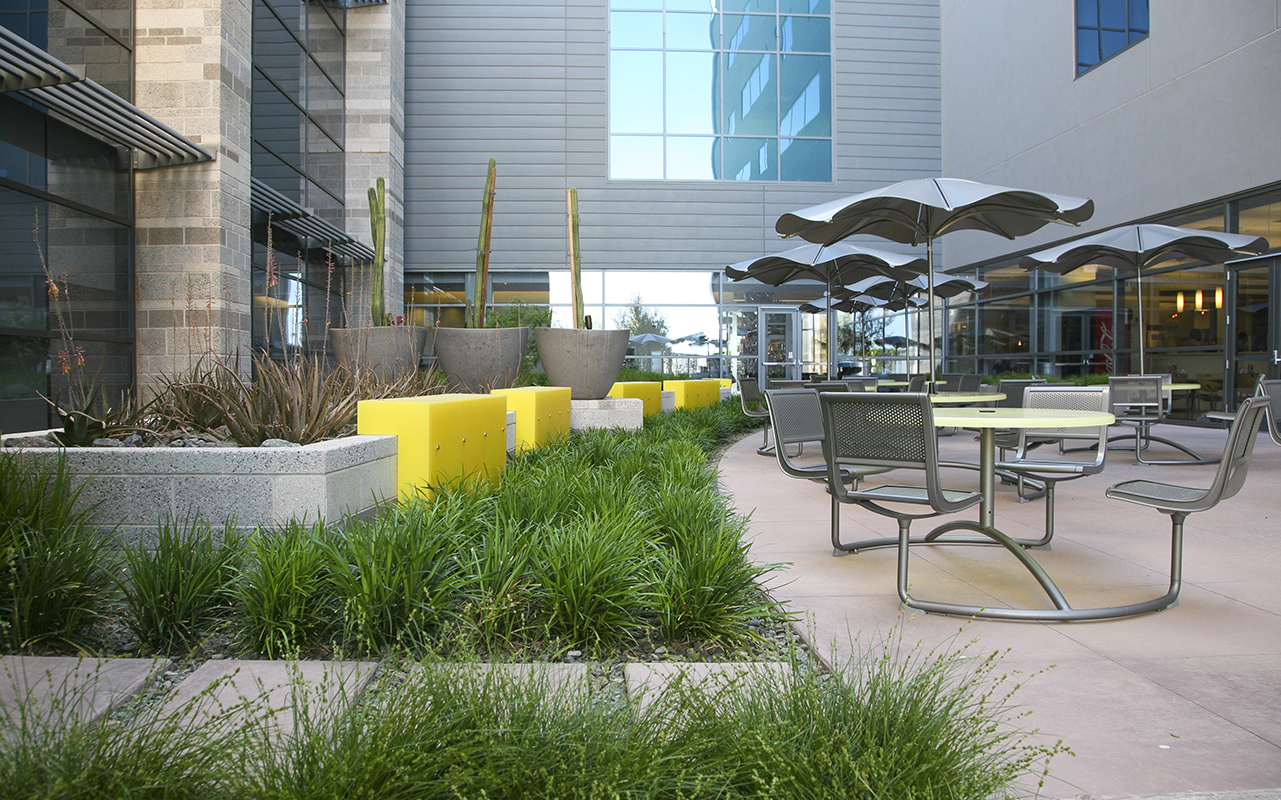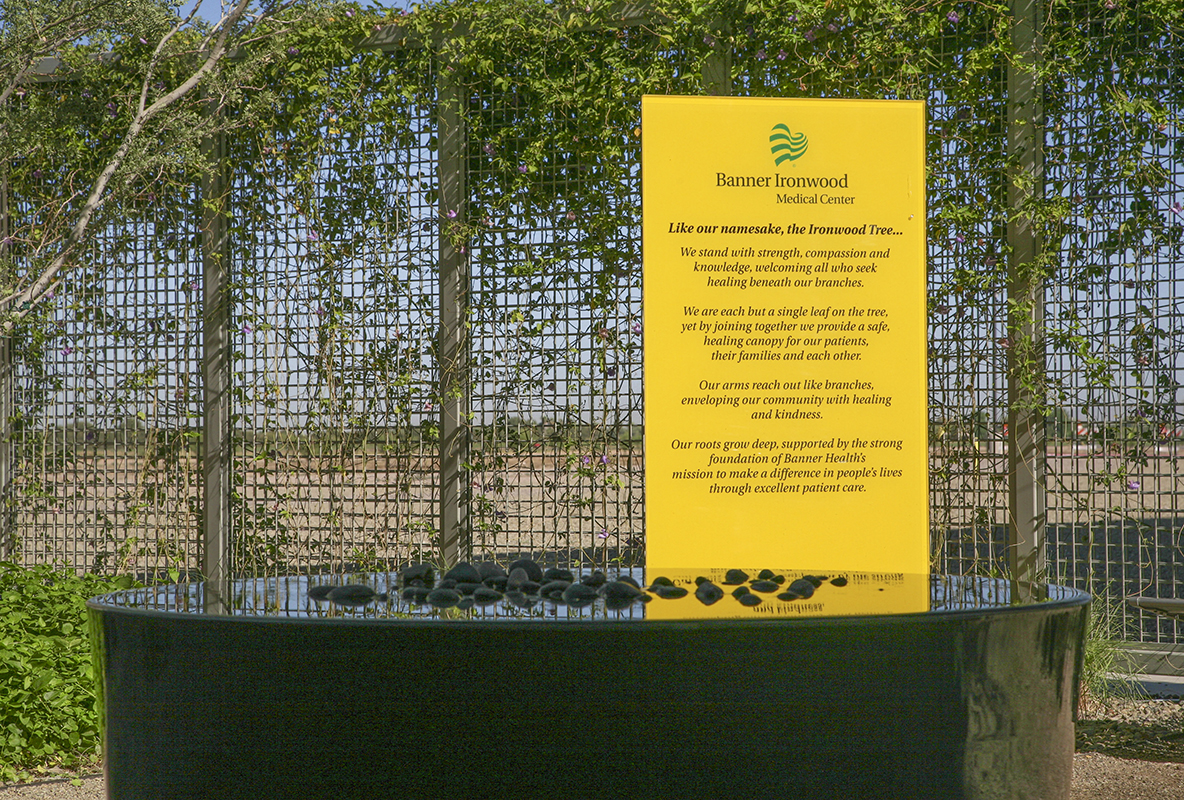 Healing Gardens, John Wiley & Sons, 1999. Print.
Human Spaces, Rockport Publishers, 1998. Print.
LAM | Landscape Architecture Magazine, 2000
Floor Associates has been involved in creating healing environments for a number of Regional Medical and Treatment Centers in Arizona and Nevada including Good Samaritan, Ironwood and Thunderbird hospitals for Banner Health in Arizona, Sunrise Hospital in Las Vegas and CTCA in Goodyear, AZ.  The design for each facility shares the goal of creating multi-sensory human scale landscapes that incorporate intimate healing garden spaces for patients, visitors and staff alike.  Each project strives to bring the user closer to nature through the use of medicinal plants materials, small water features and intergrated art. 
Clients:  Banner Health, Sunrise Hospital, Cancer Treatment Centers of America
Design Team:  Floor Associates, OWP/P, Orcutt Winslow, Floor & Ten Eyck, SGJJR, PSA-Dewberry, DG Architecture