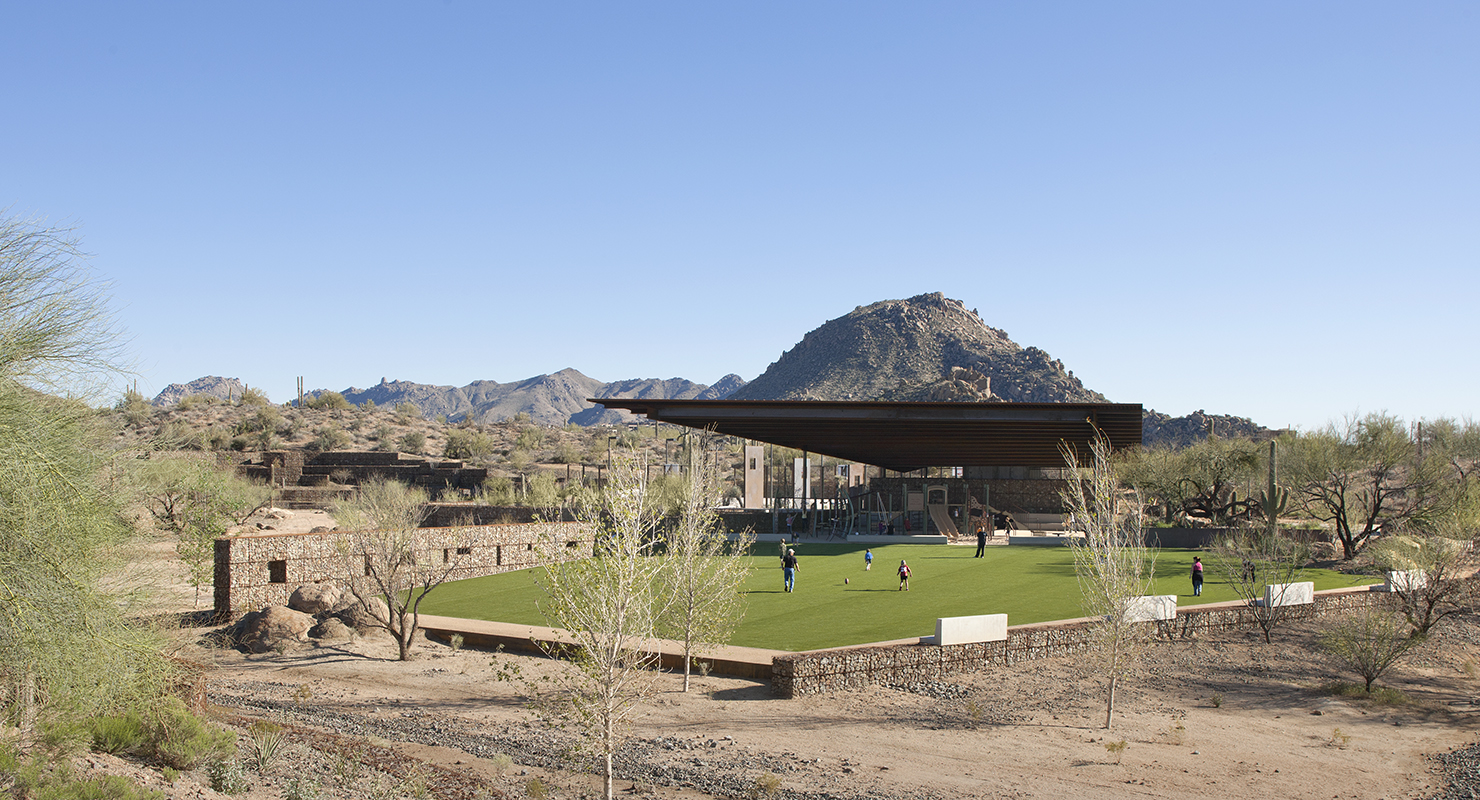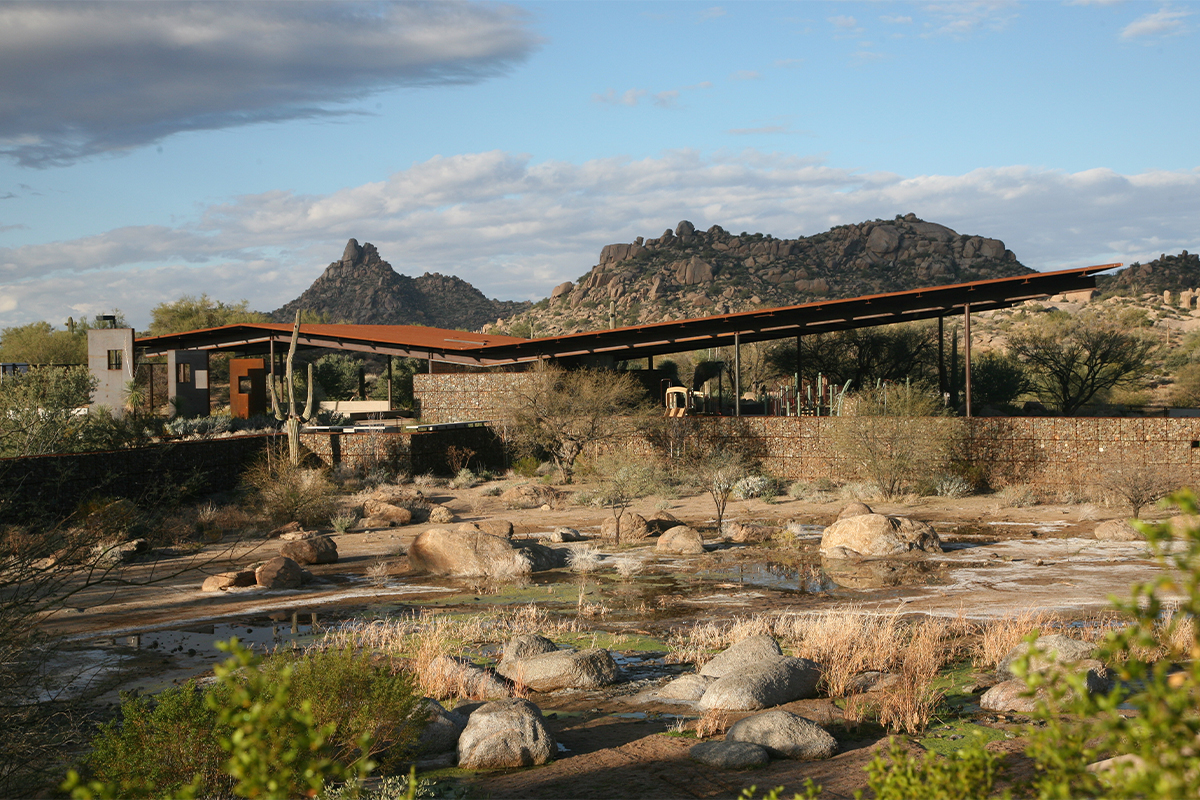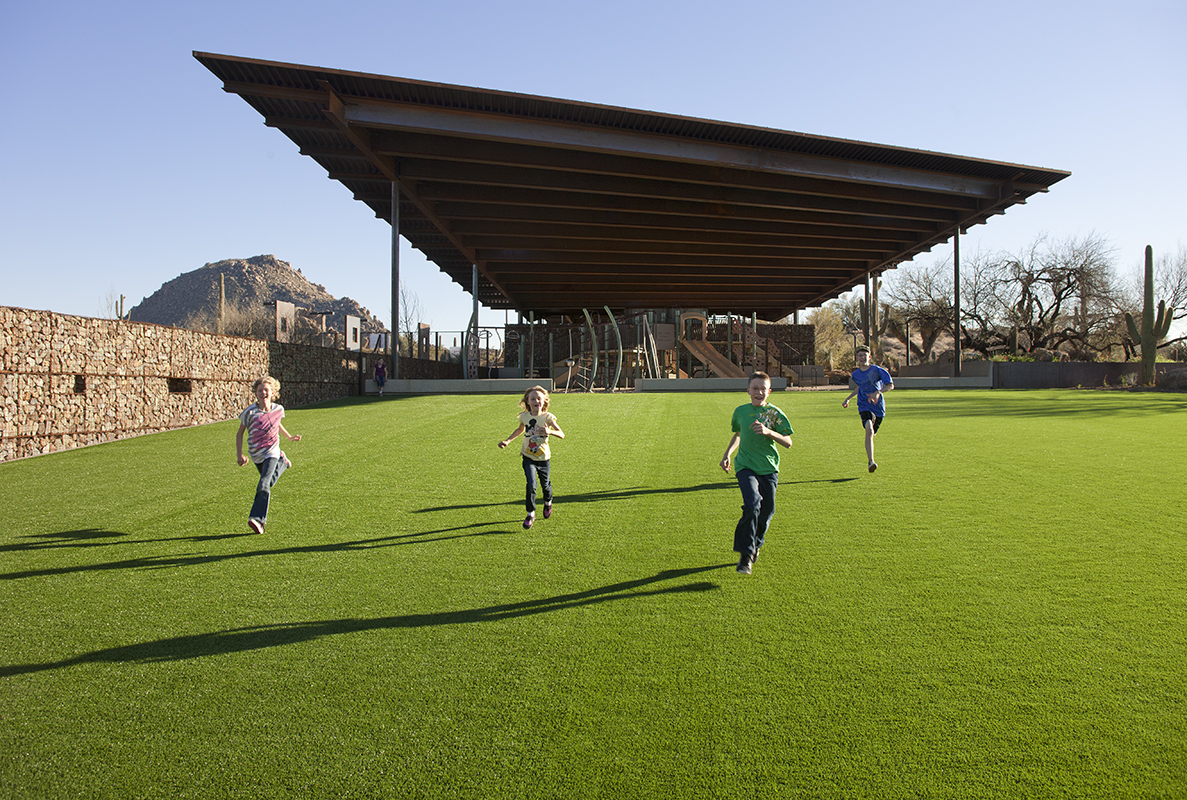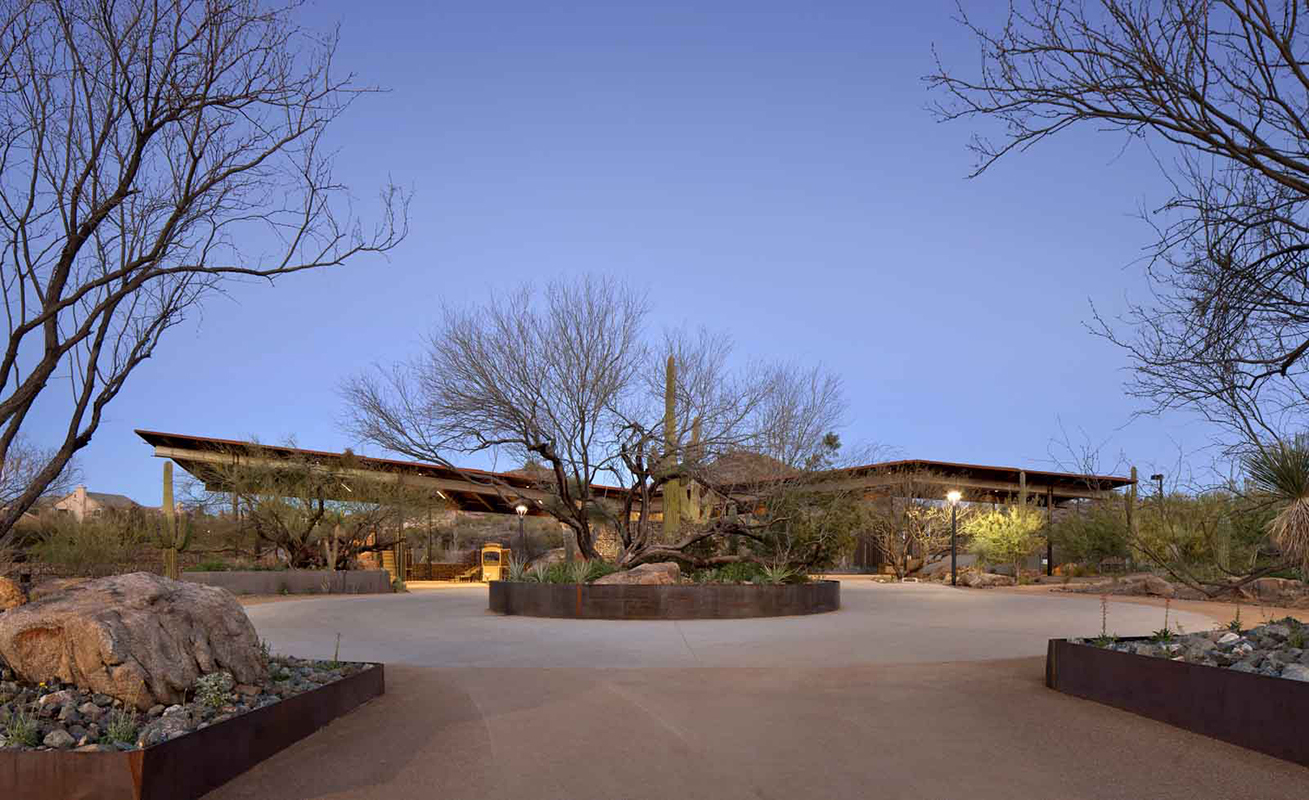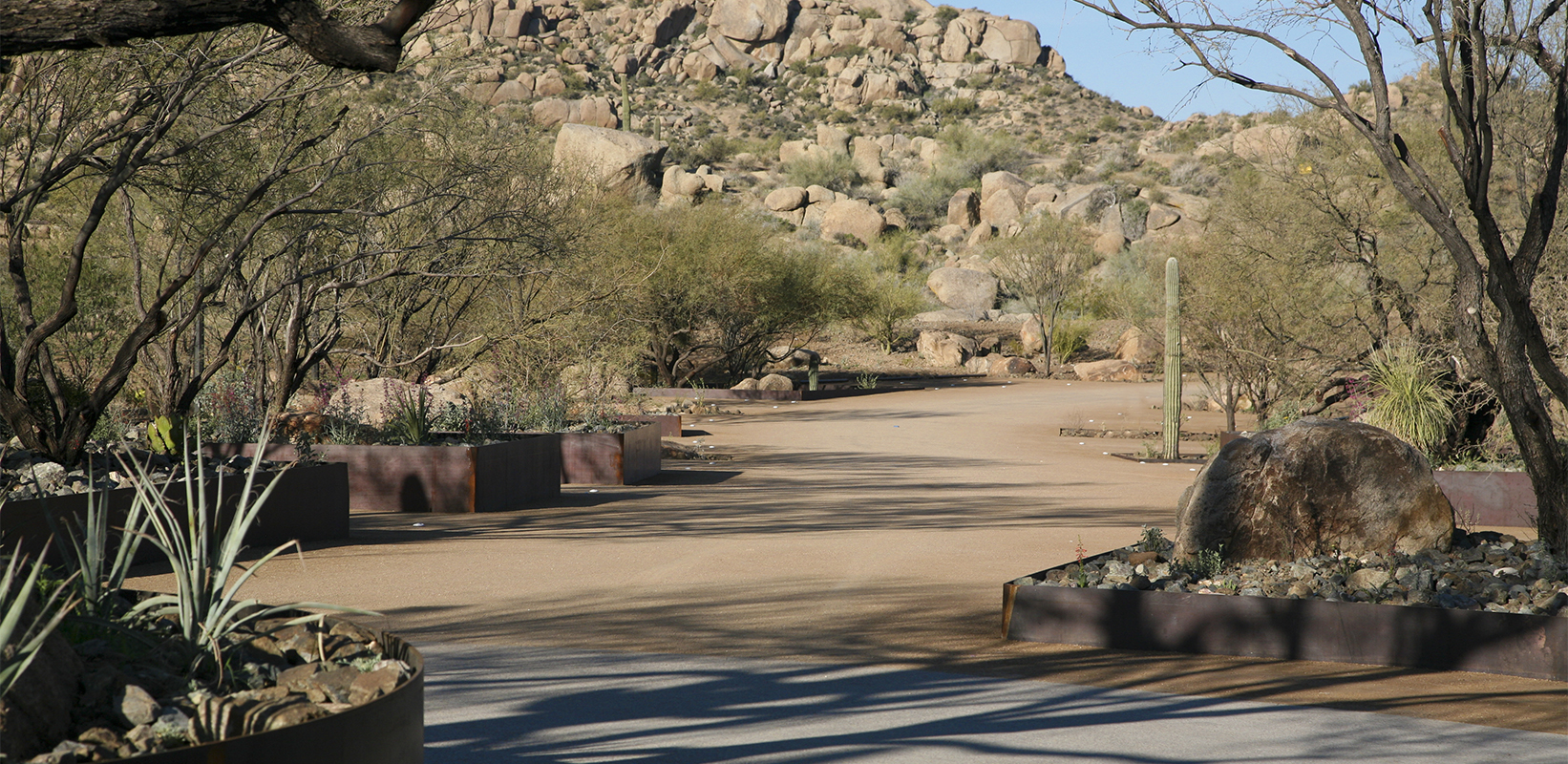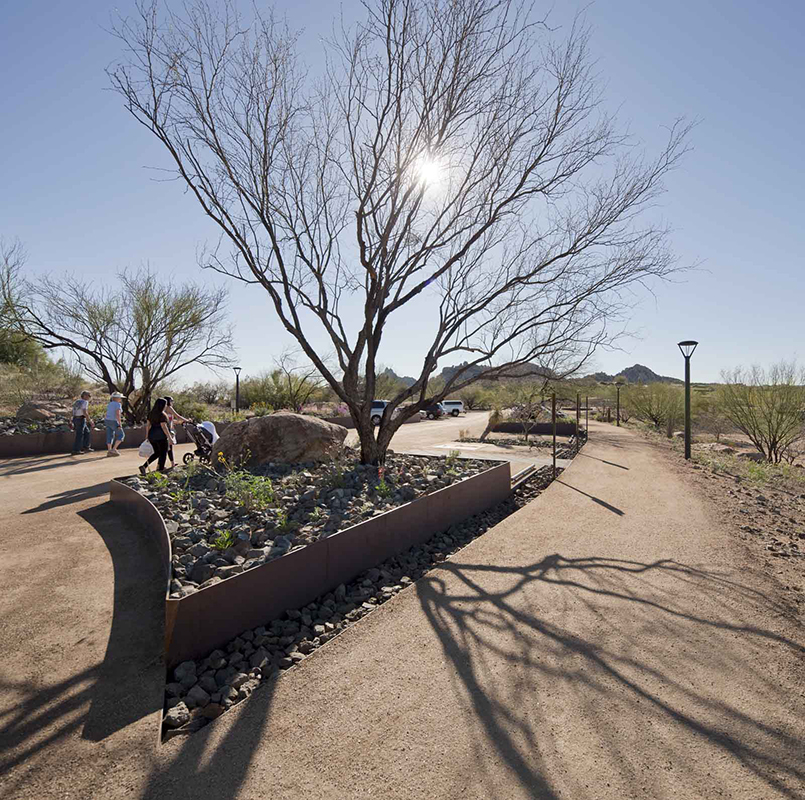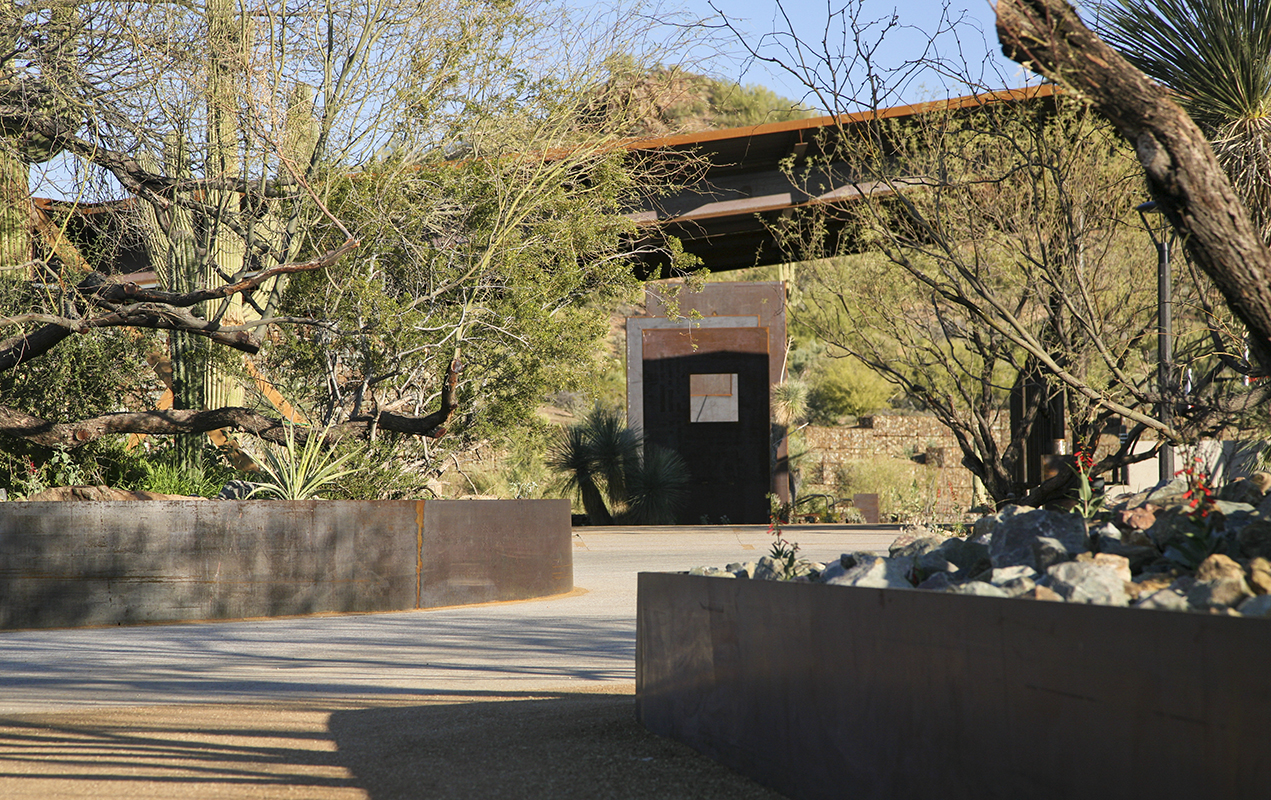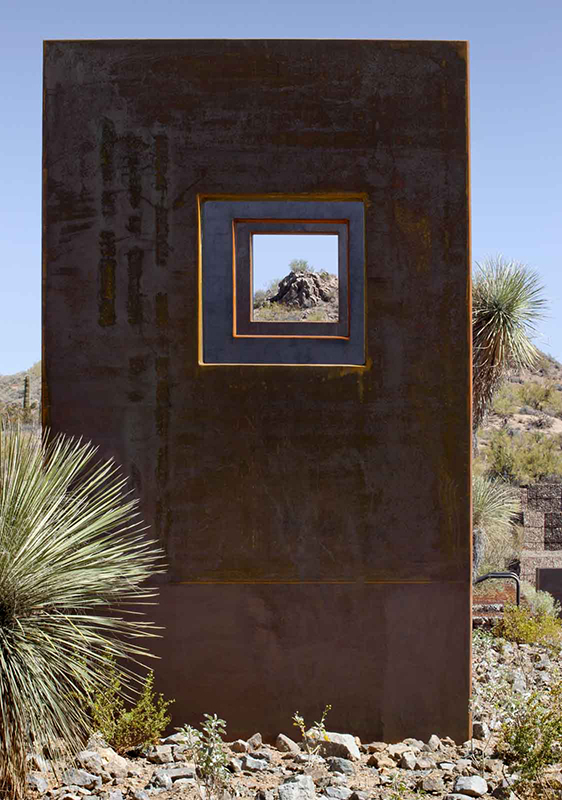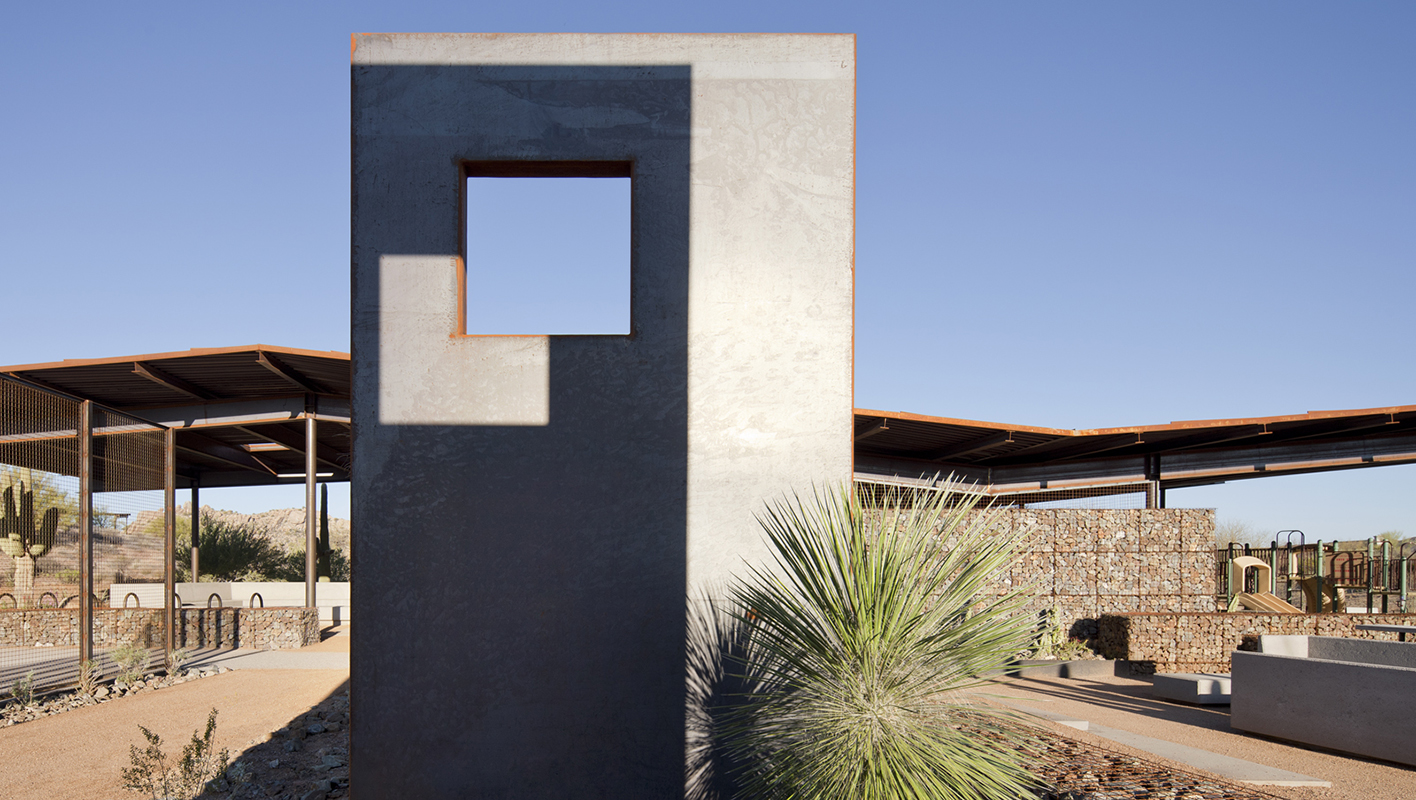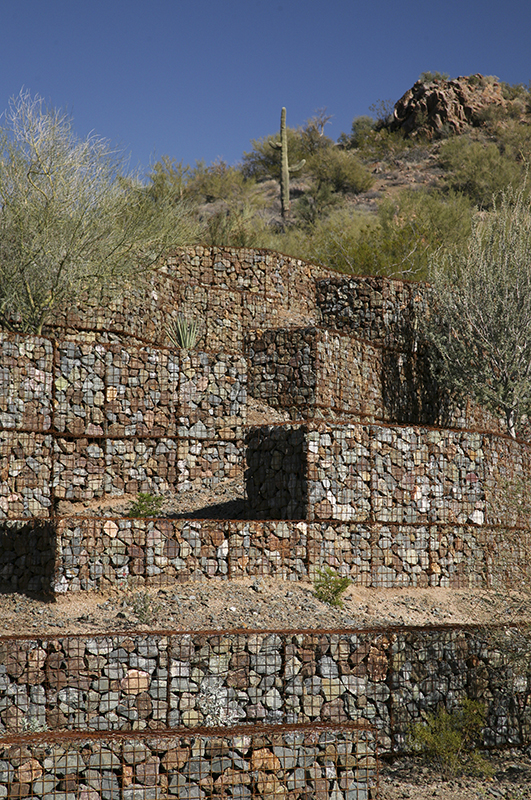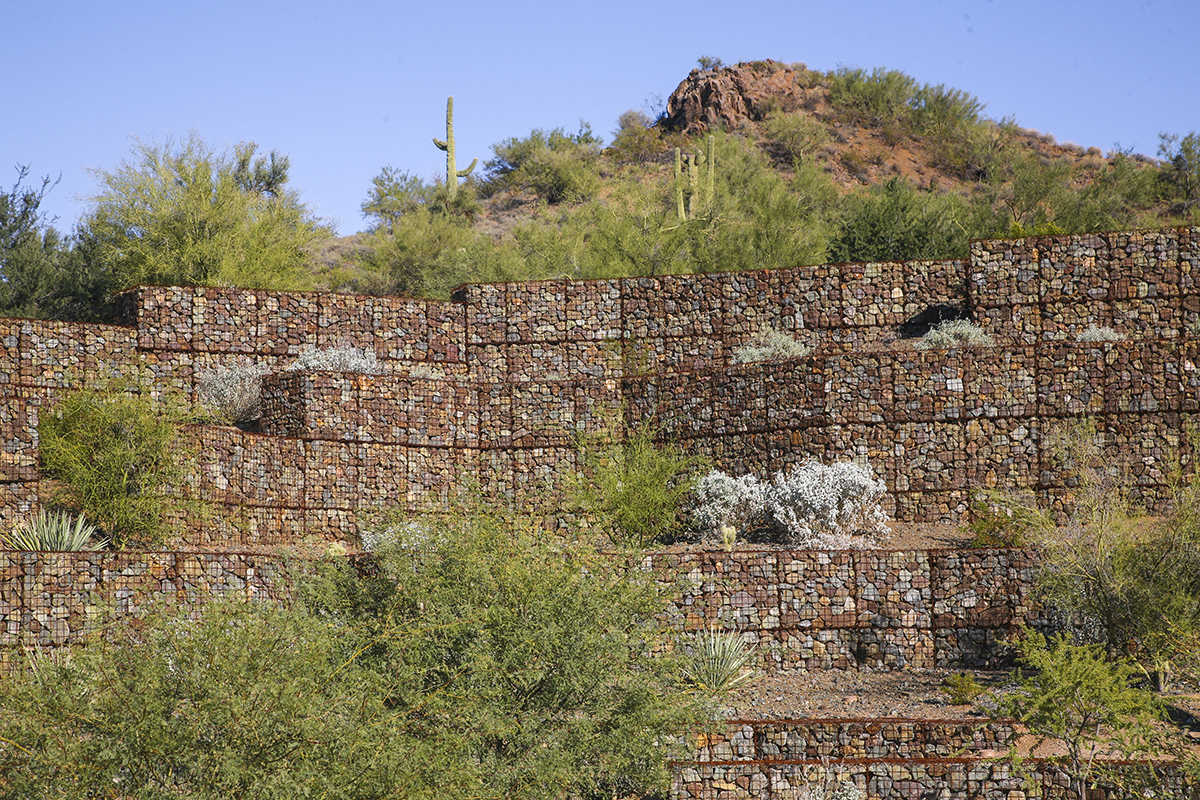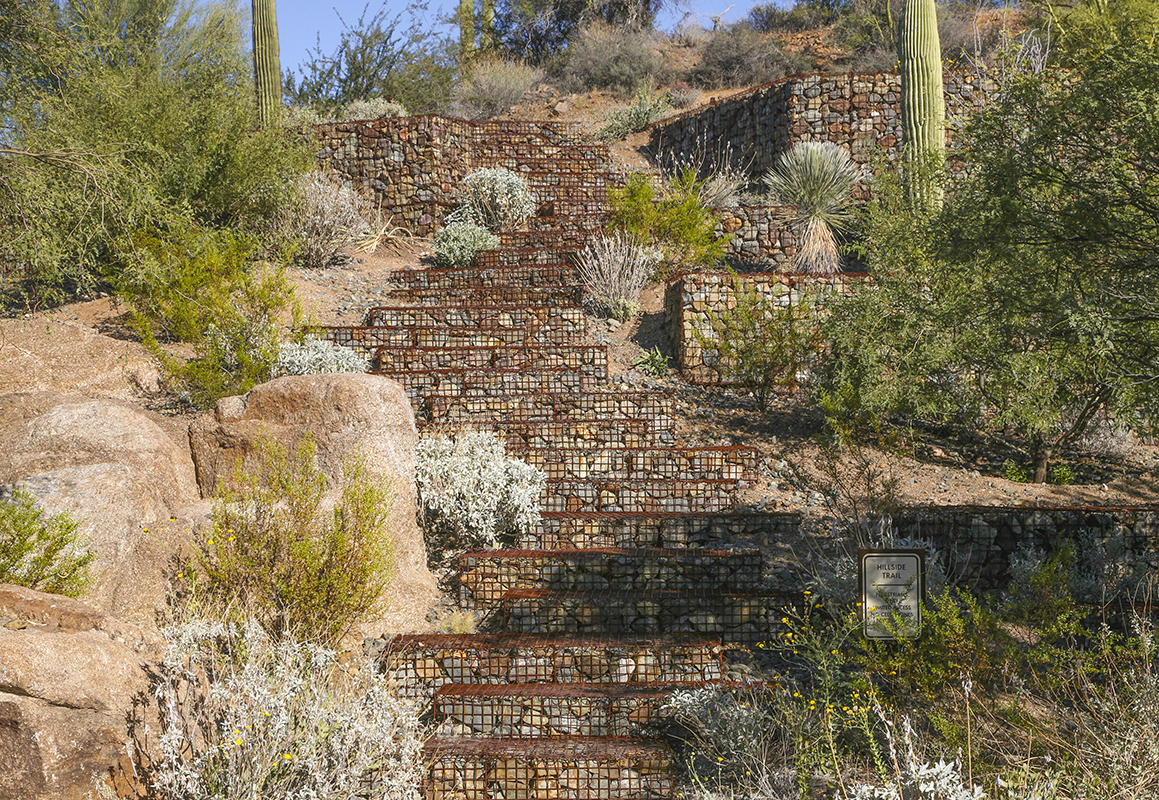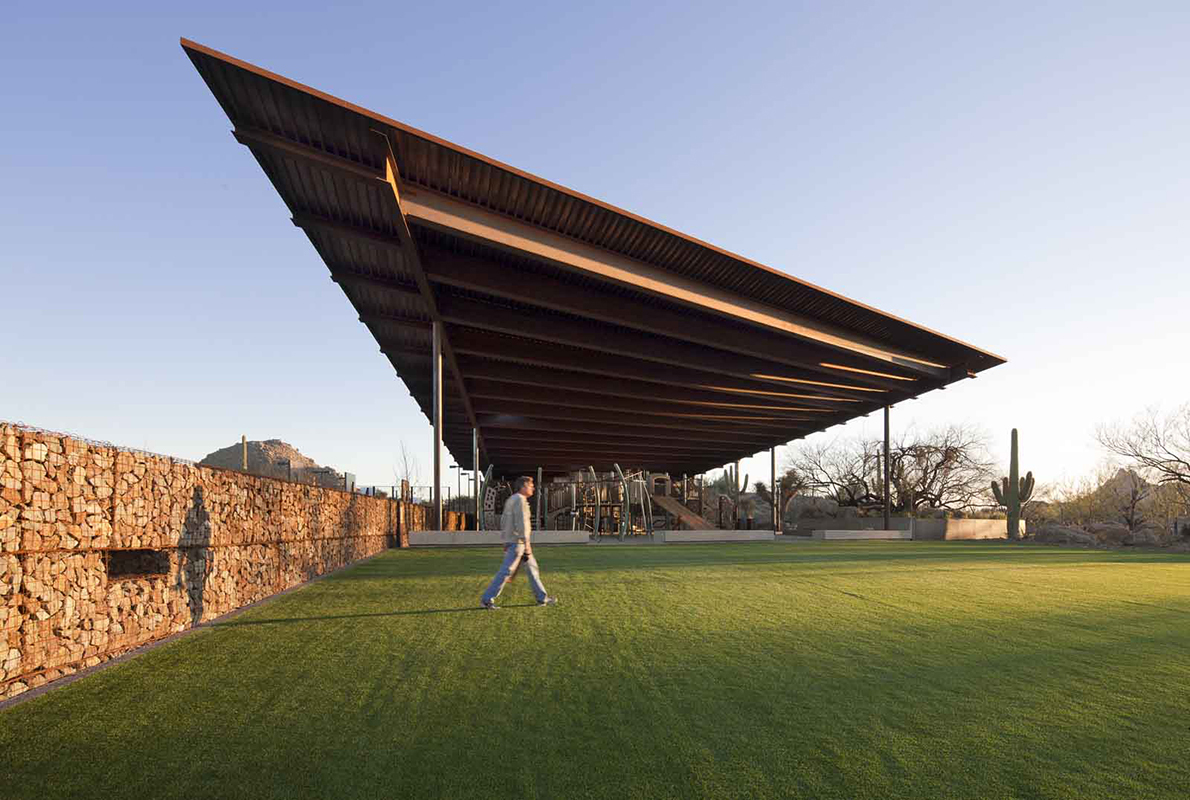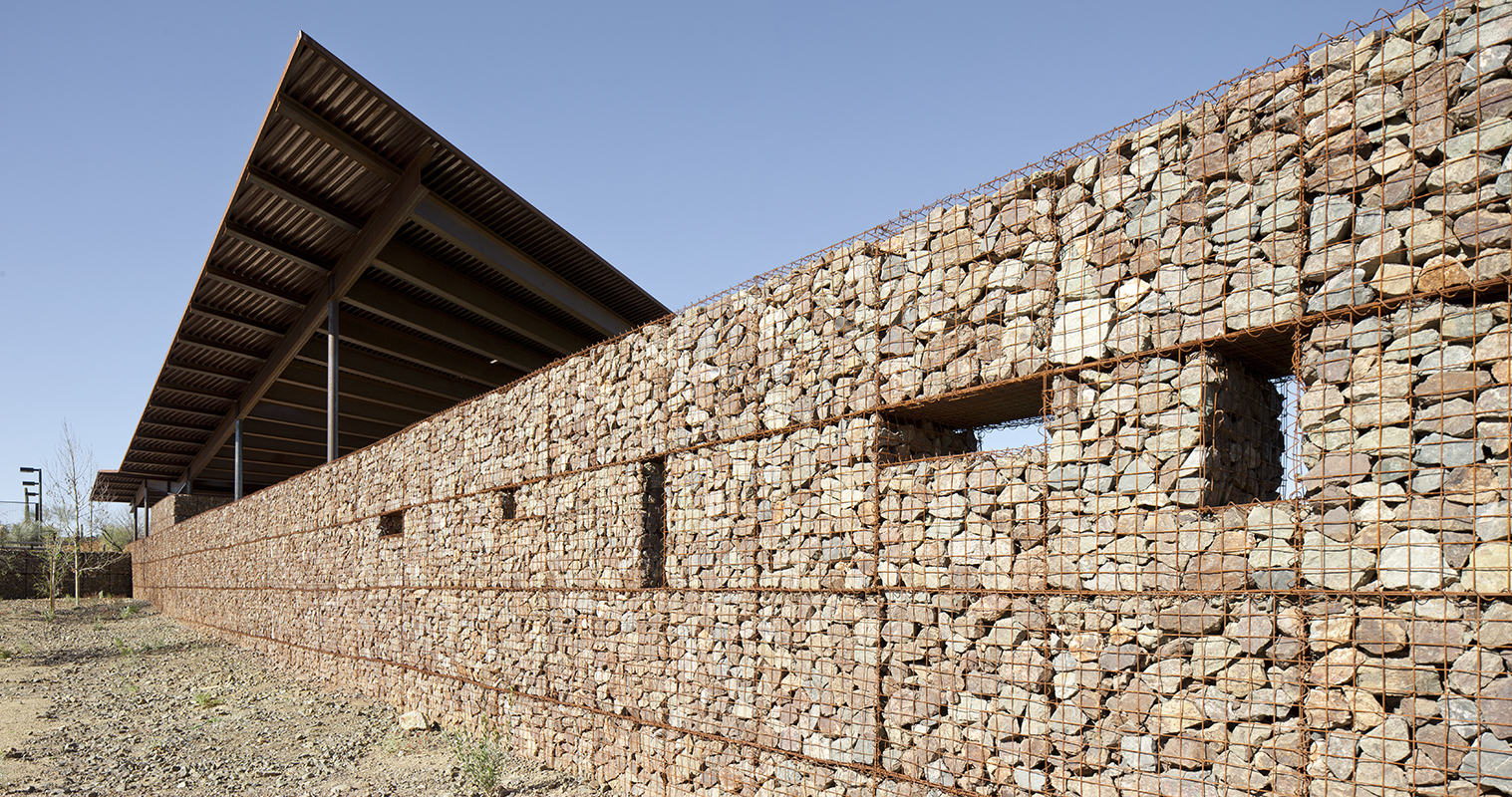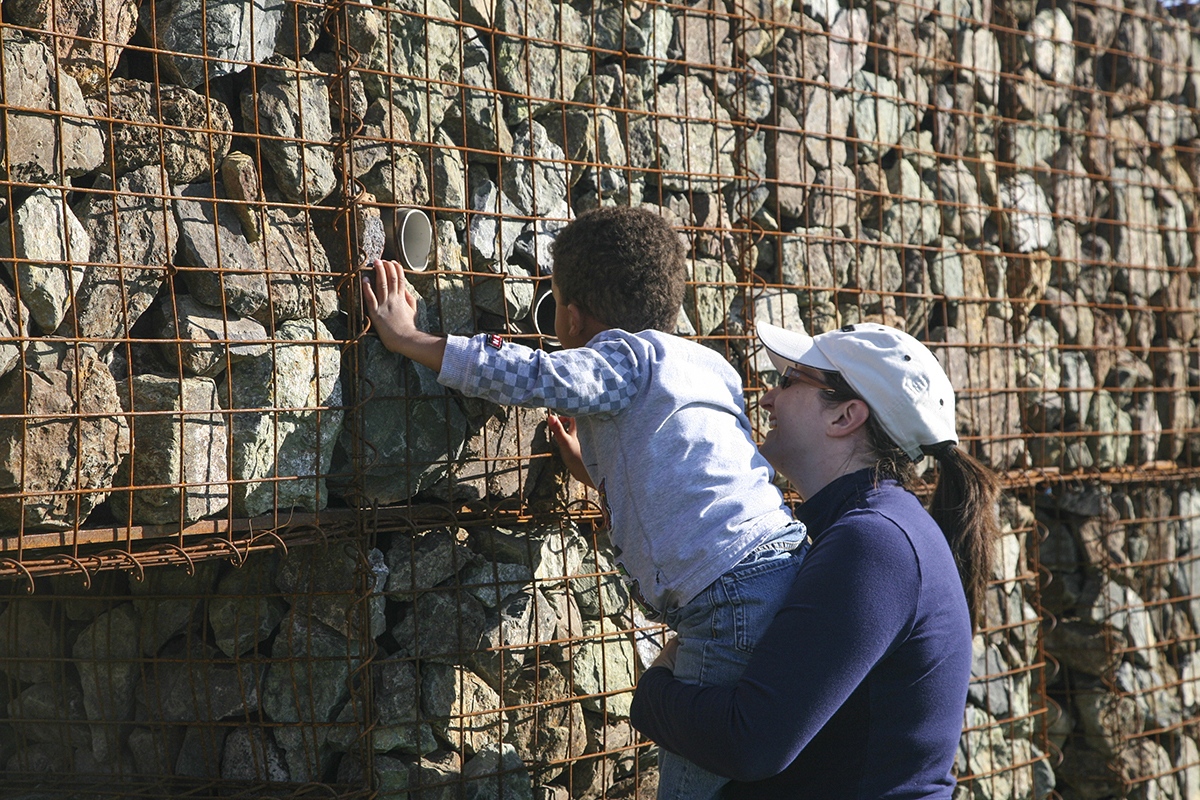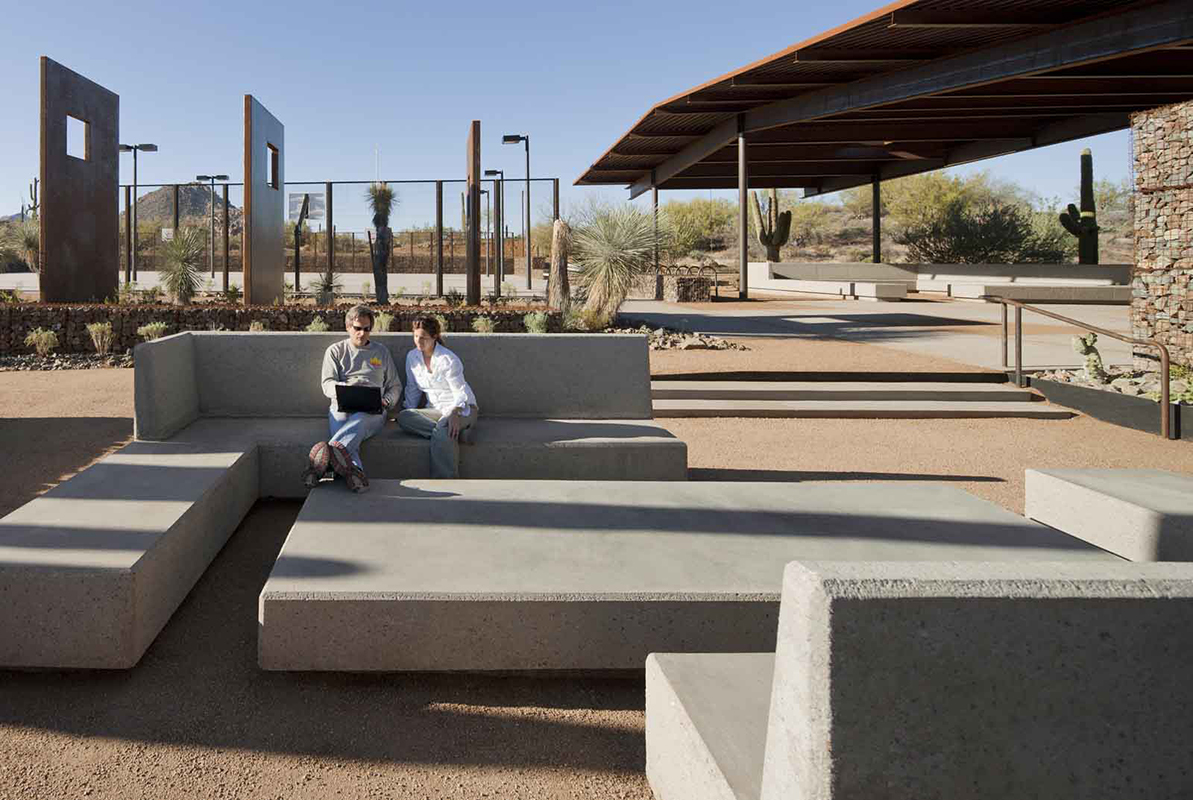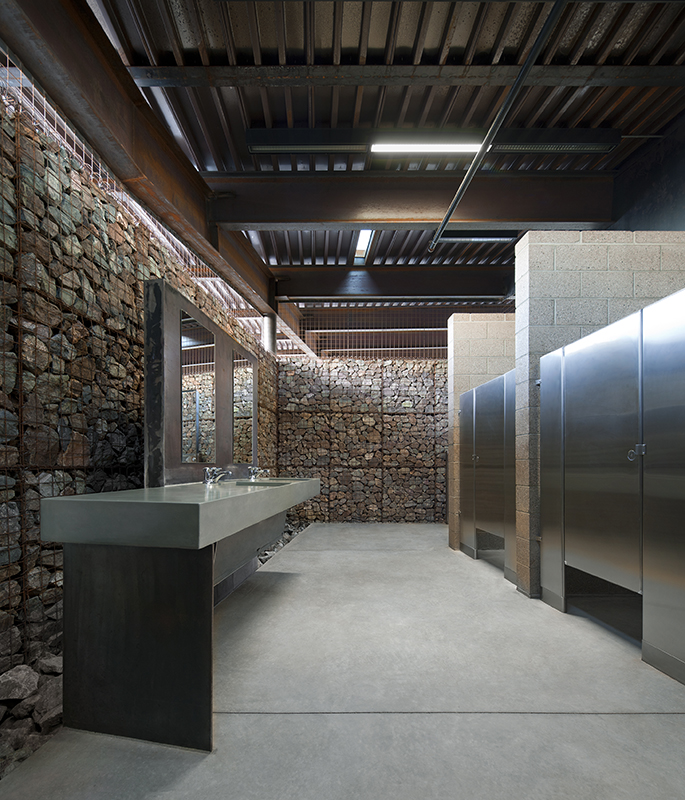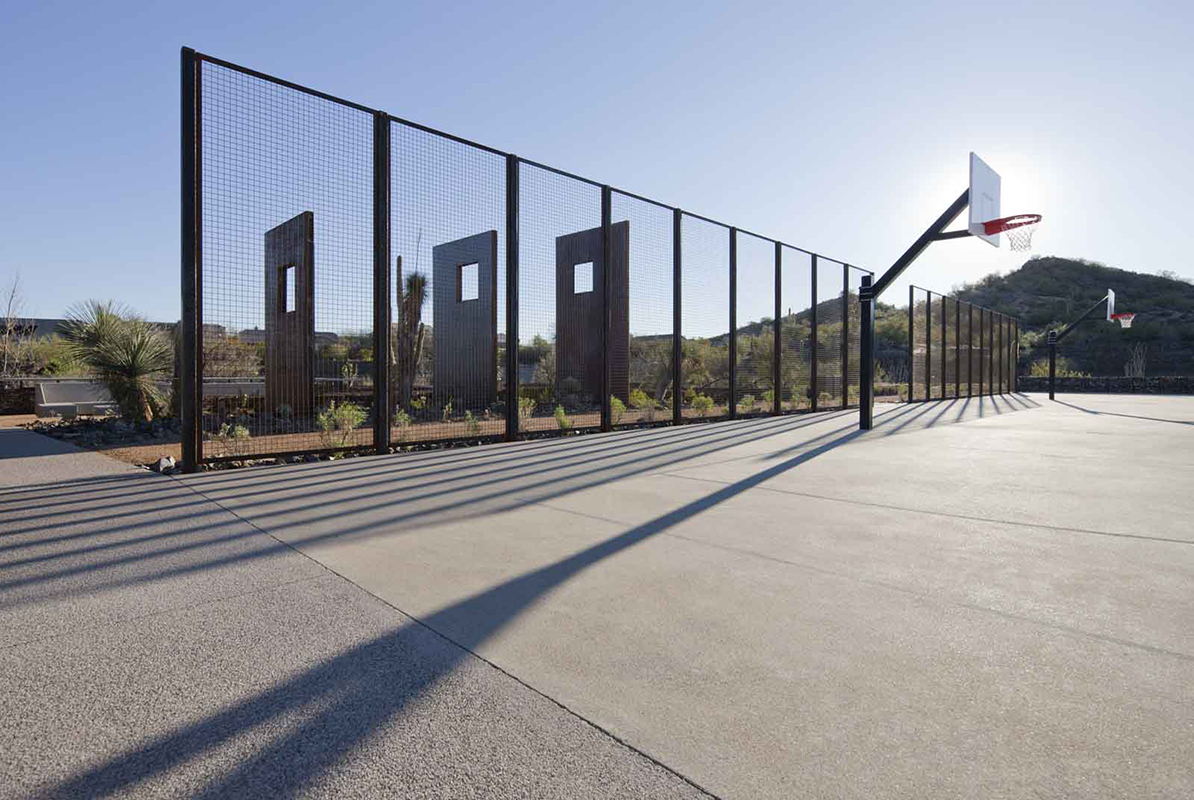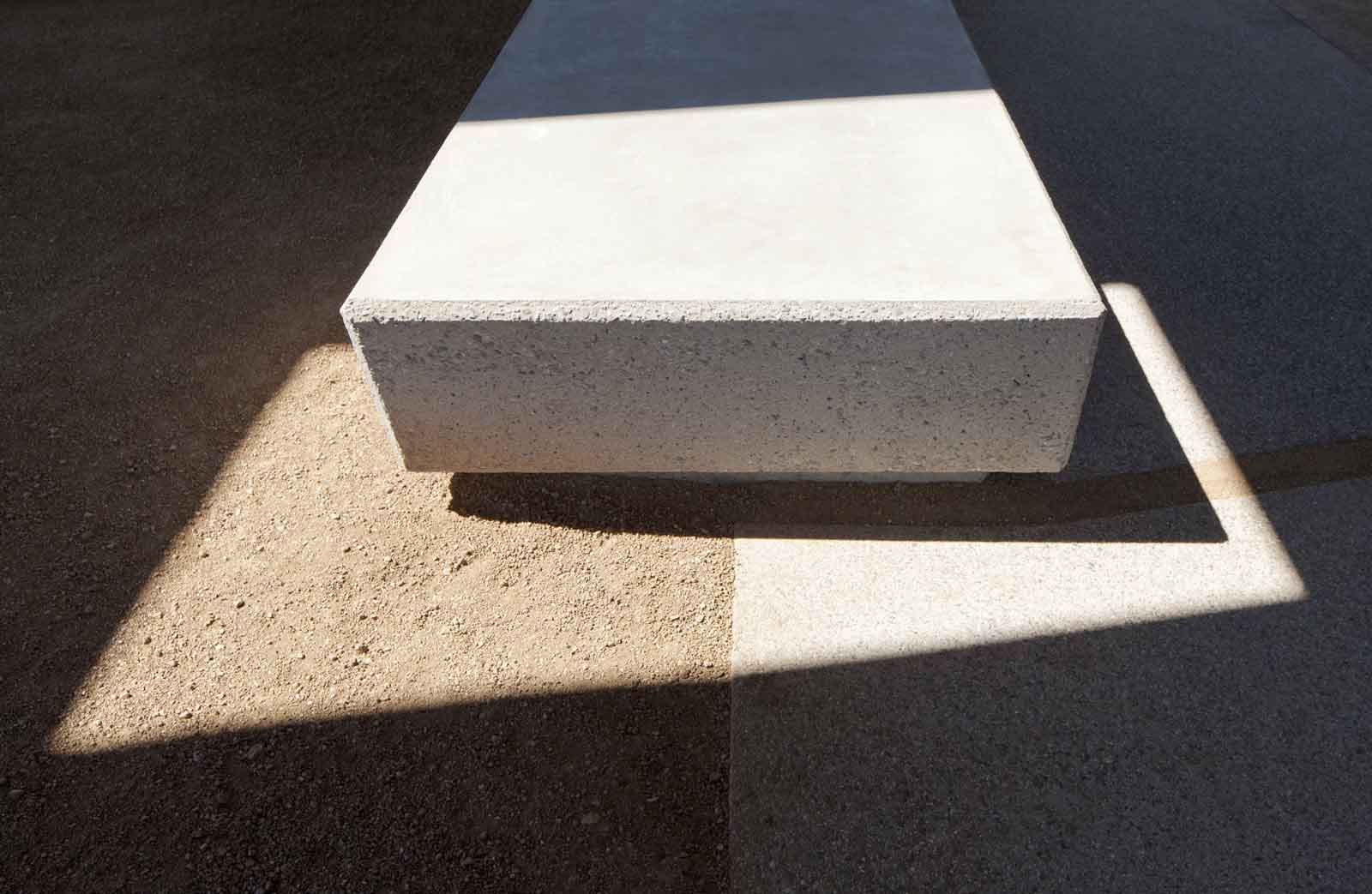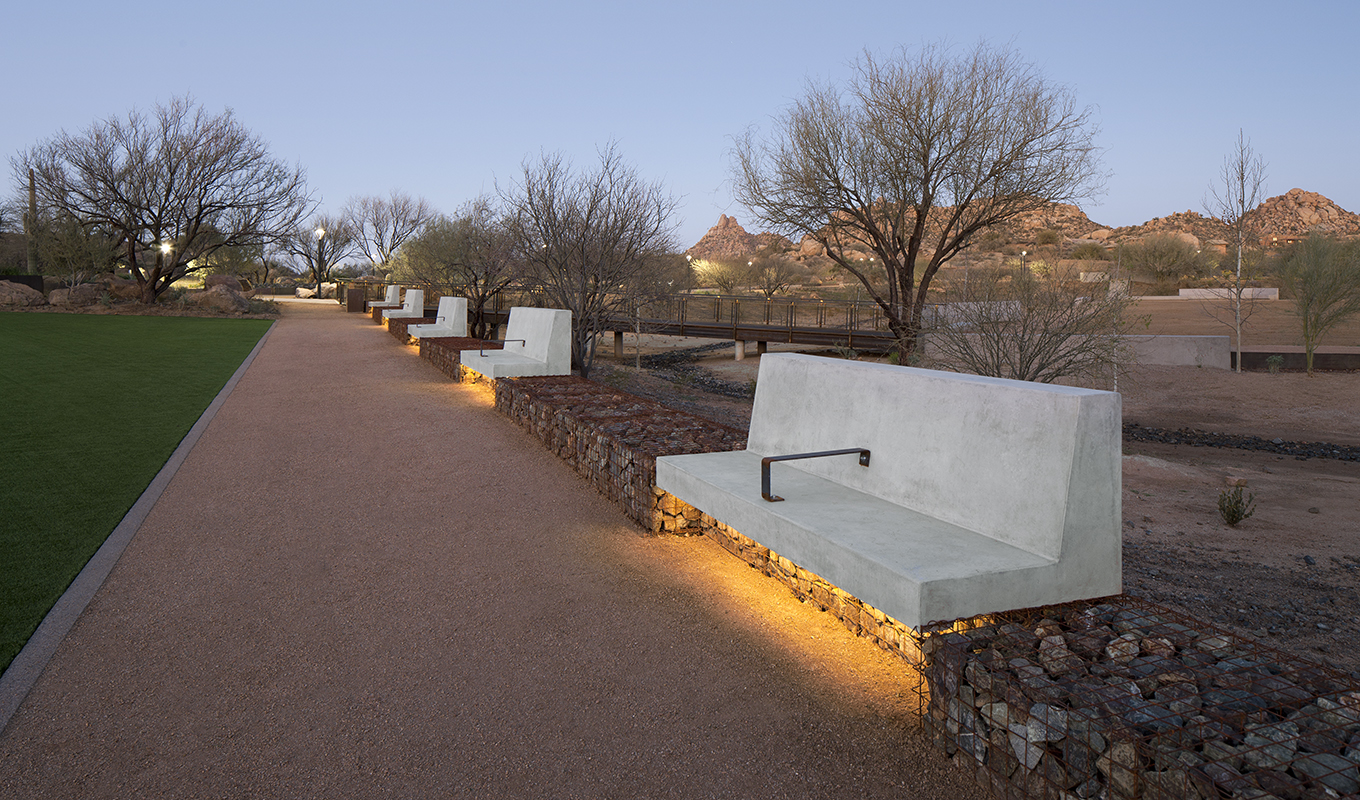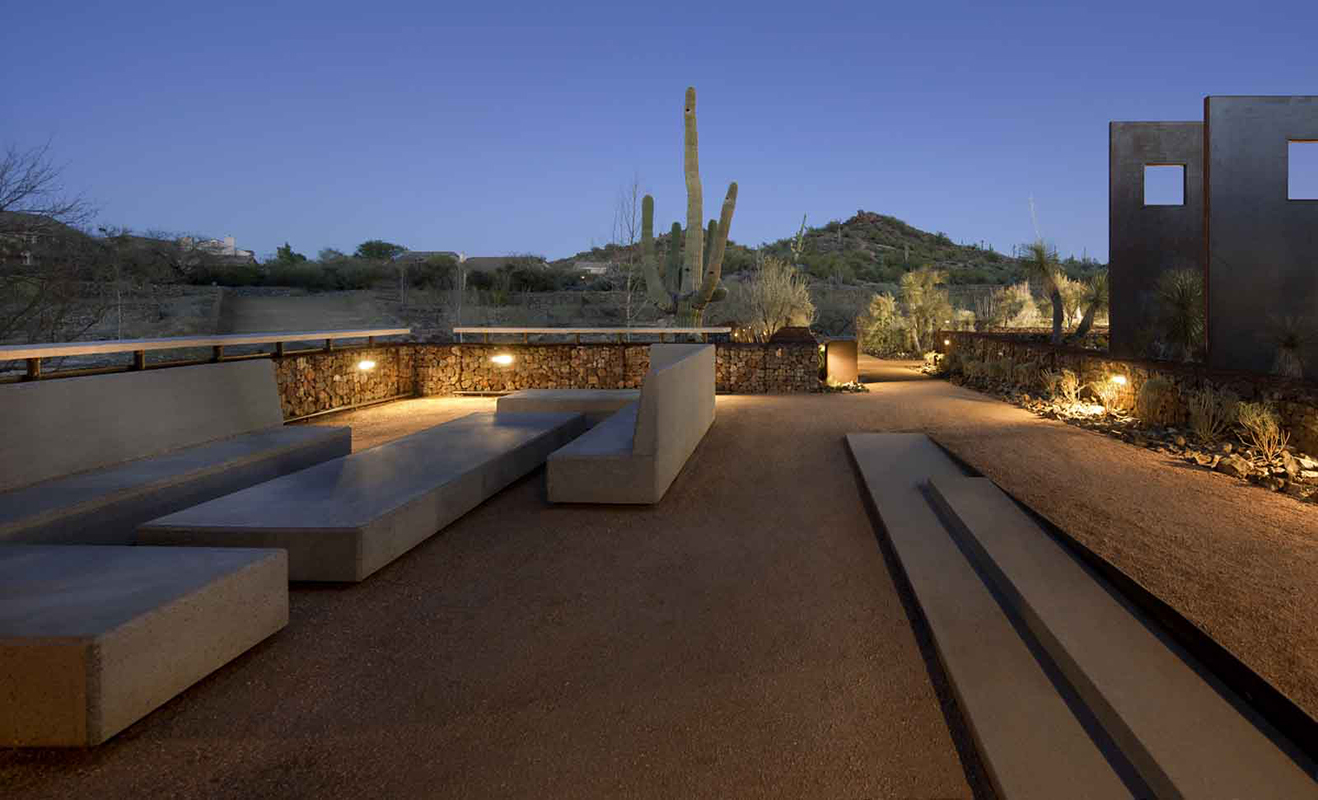 Sustainable SITES Certified
Architizer Award – 2014
Building Stone Institute Tucker Award – 2014
ASLA Arizona Award of Excellence – 2013
ASLA Arizona President's Award – 2013
Arizona Forward Environmental Design Excellence Crescordia Award – 2012
City of Scottsdale Environmental Design Award – 2012
AIA Western Mountain Region Honor Award – 2012
AIA Arizona Honor Award – 2012
Compendium of Landscape Architecture, Braun Publishing, 2018. Print.
Creating Shade, Braun Publishing, 2016. Print.
Mesquite Journal -2013
Named for one of Scottsdale's founding fathers, the park successfully bridges the history of north Scottsdale with a sustainable modern aesthetic. In recognition of this accomplishment, the park was chosen as the site for north Scottsdale's celebration of Arizona's Centenary in 2012. Cavalliere Park was also chosen by the ASLA's Sustainable SITES Initiative pilot program and is the first Certified SITES project in the state.  
Client:  City of Scottsdale
Design Team: Floor Associates, Weddle Gilmore Architects, Kland Engineering