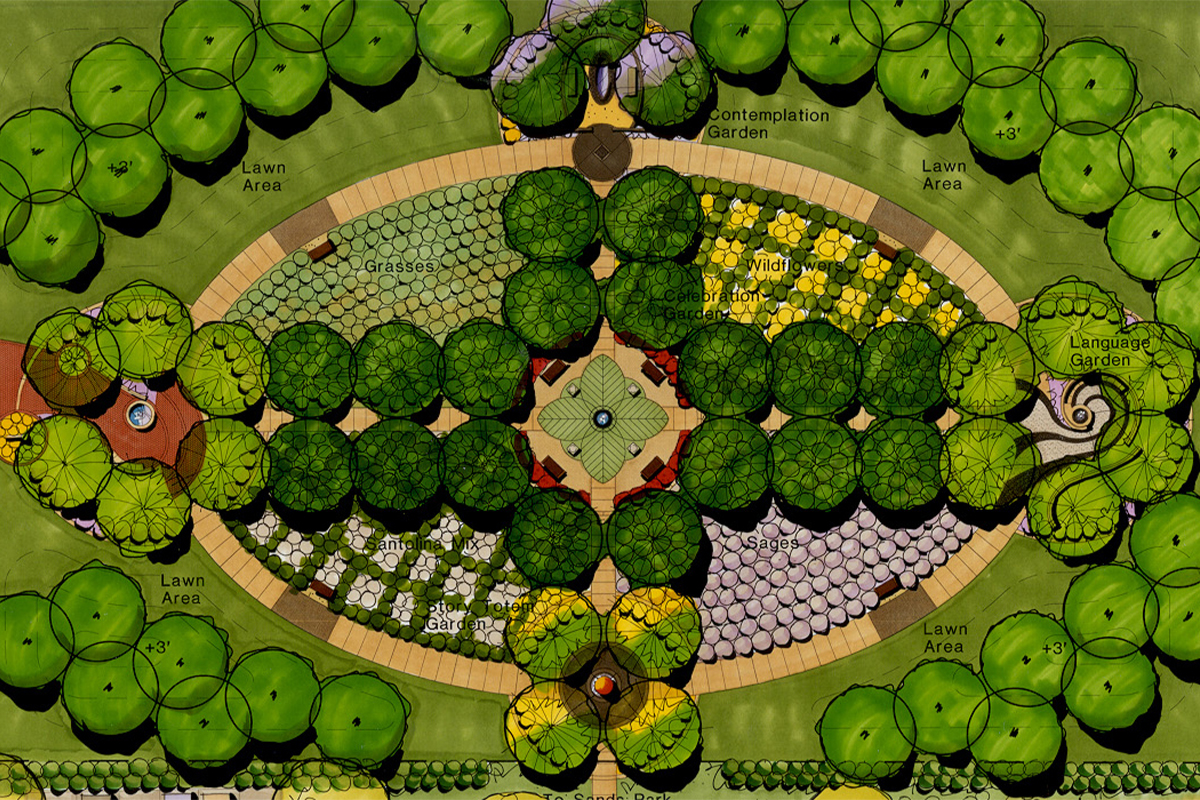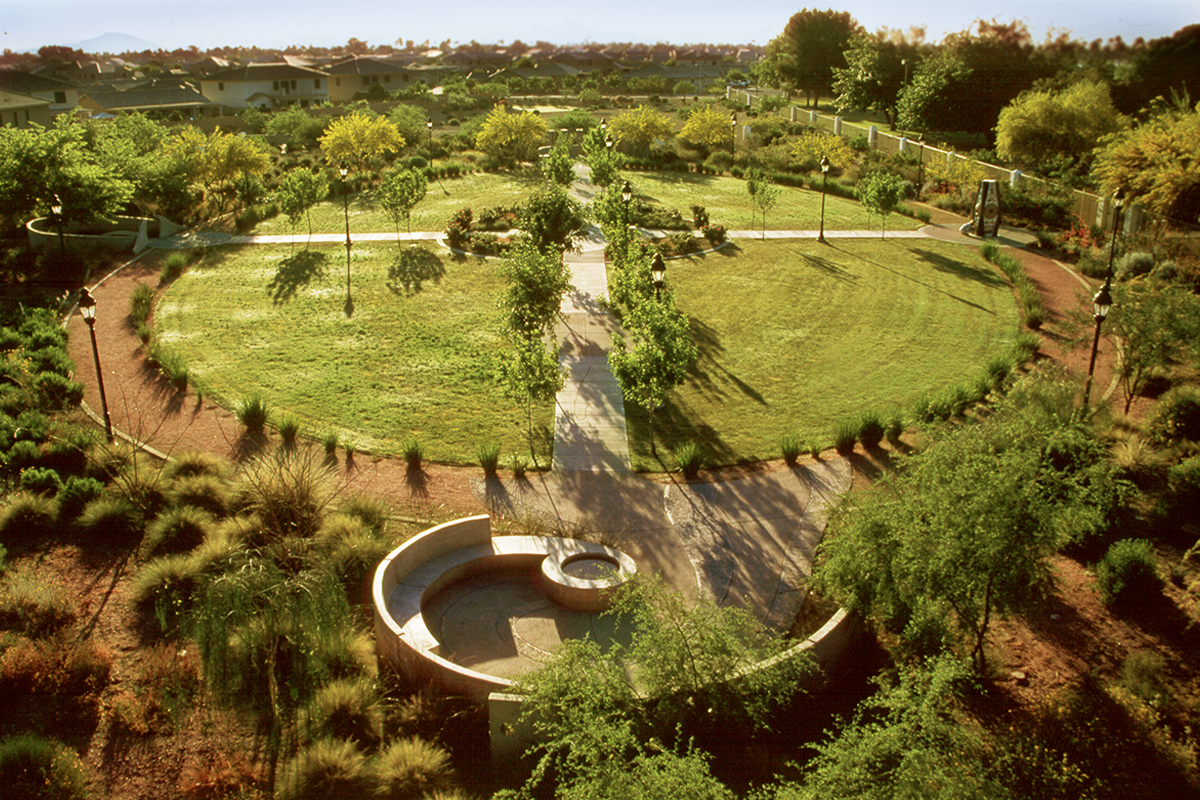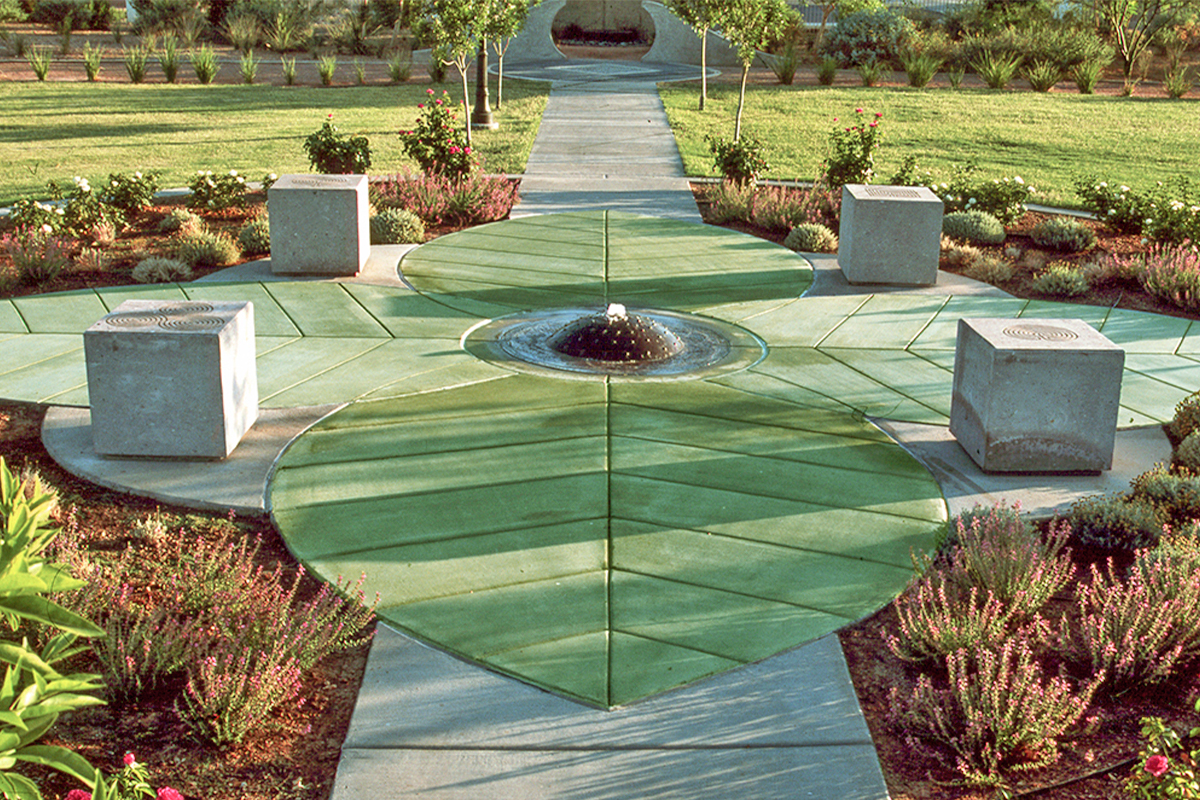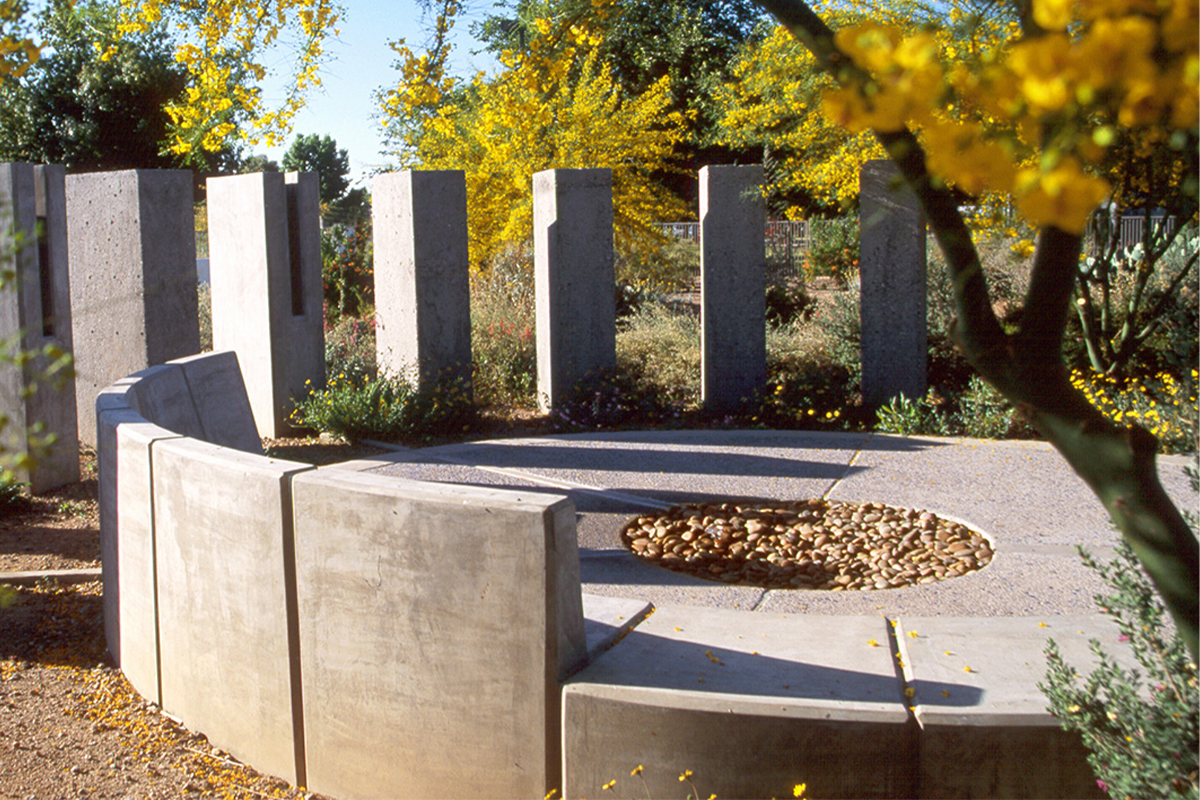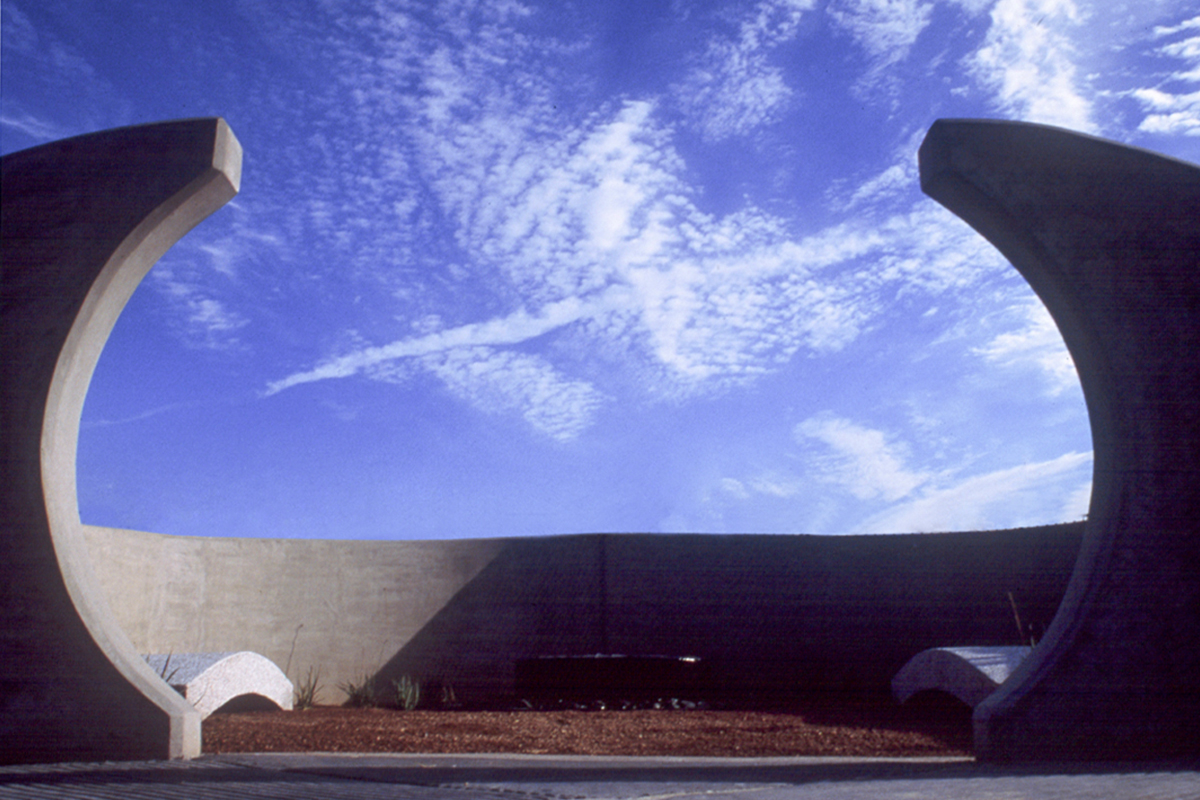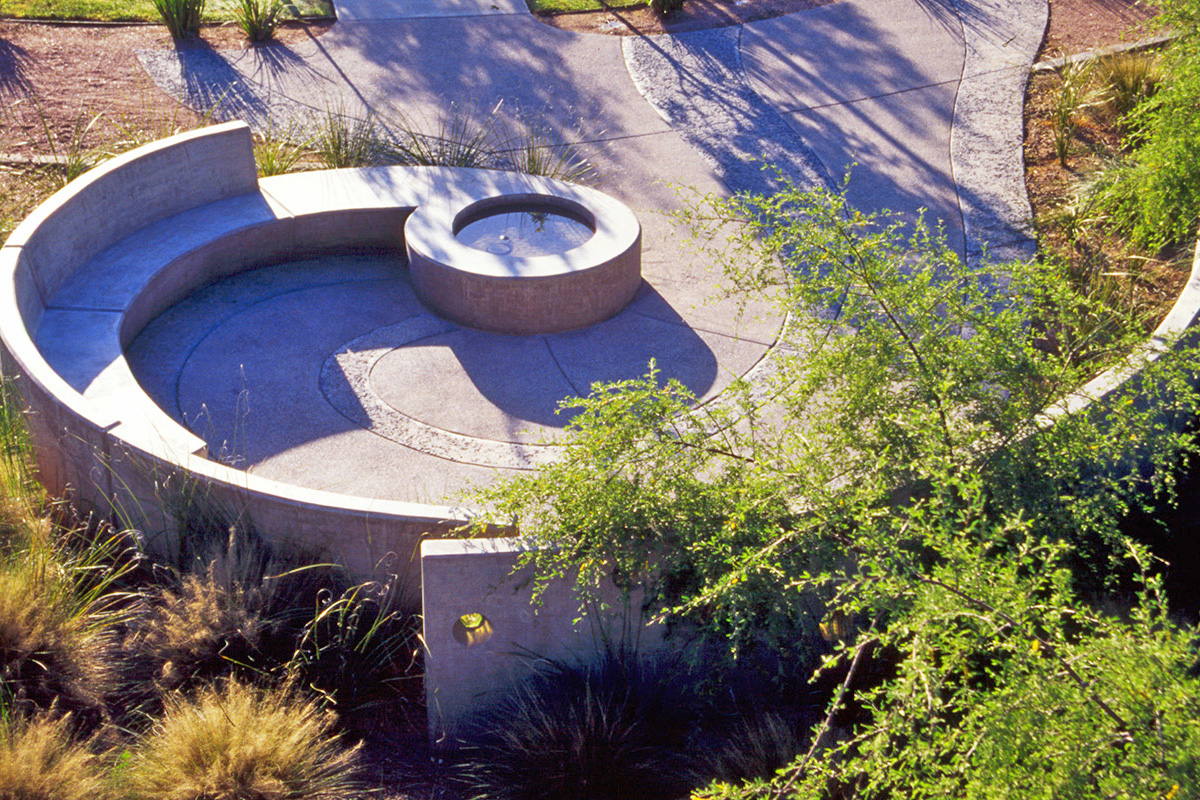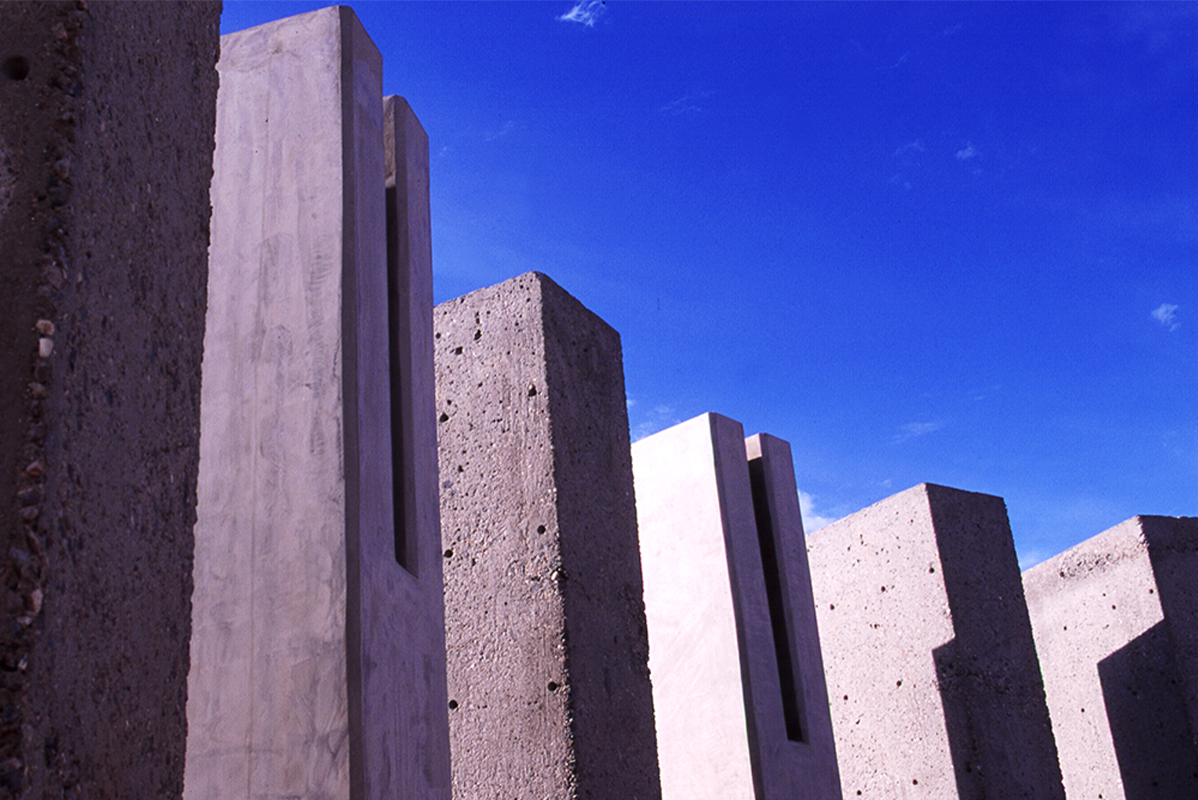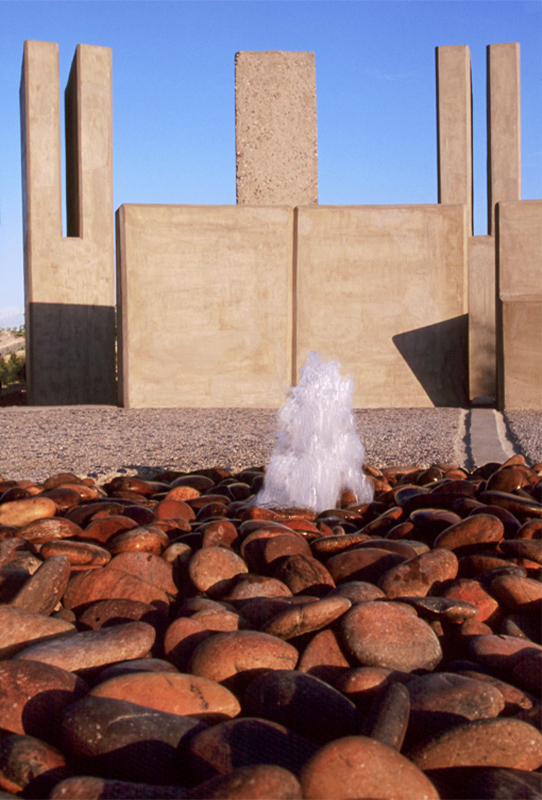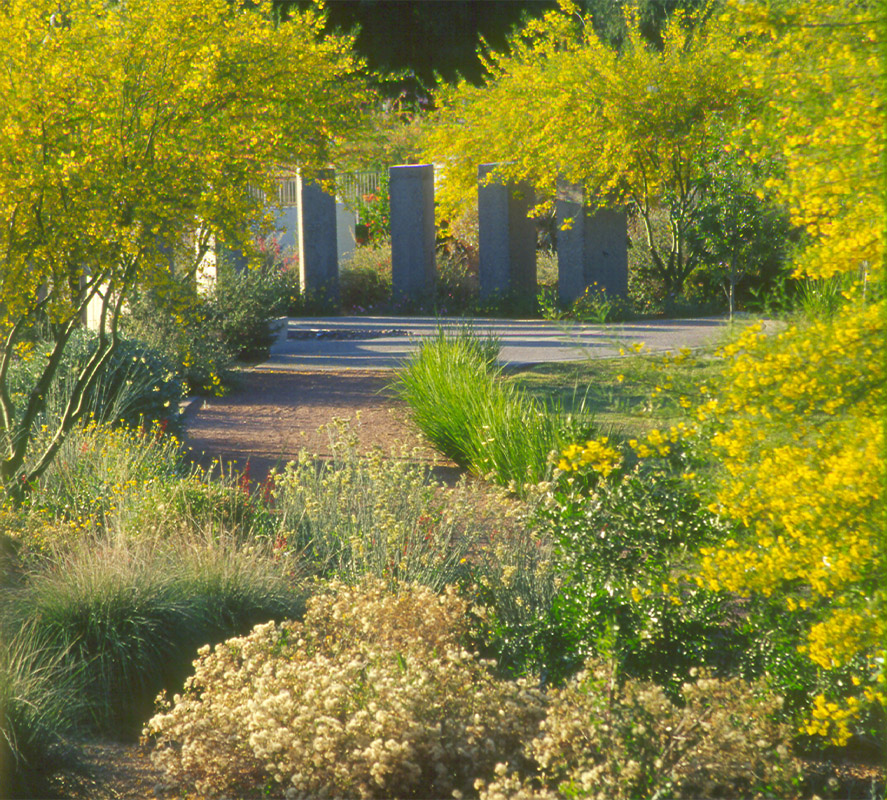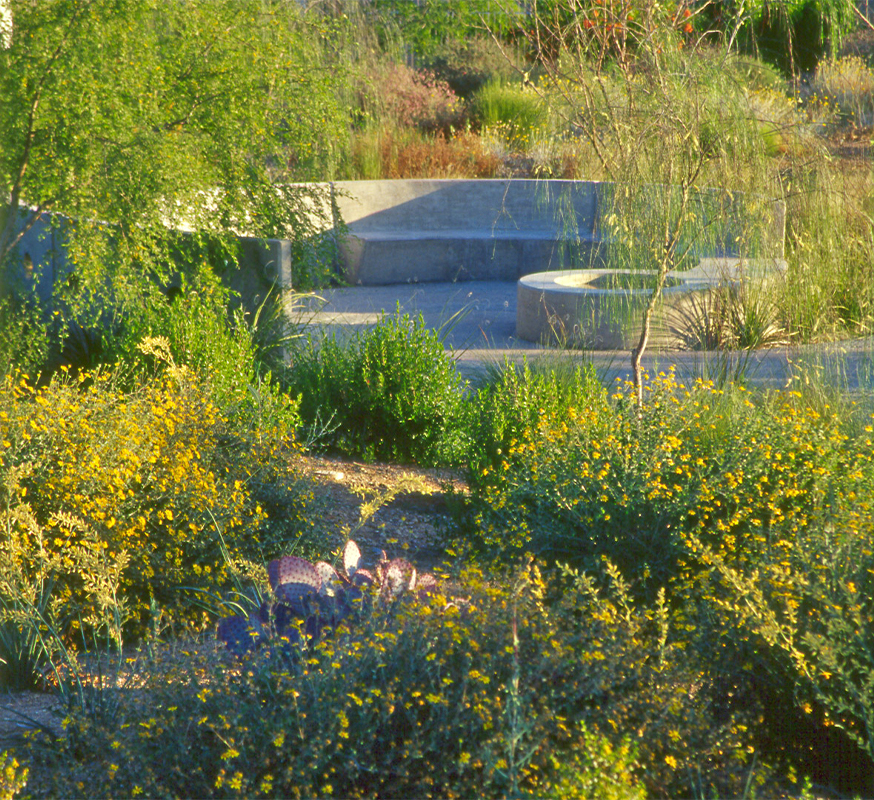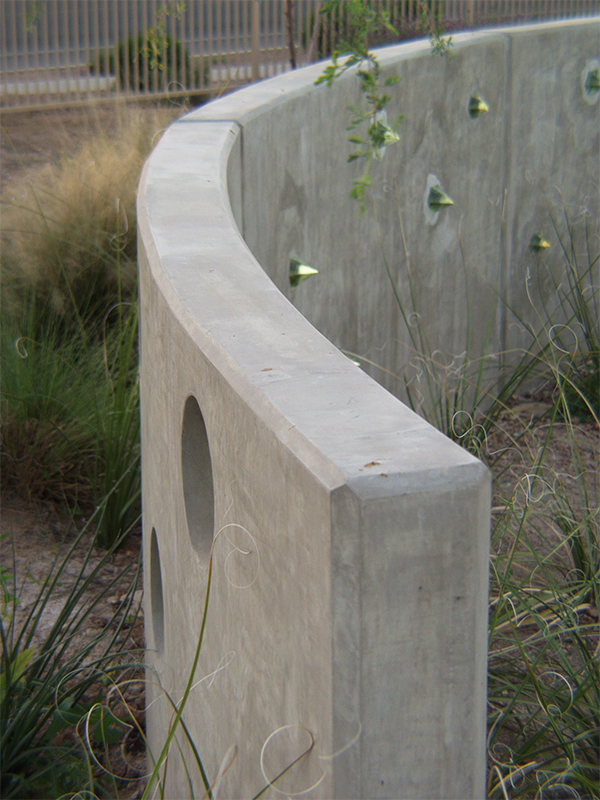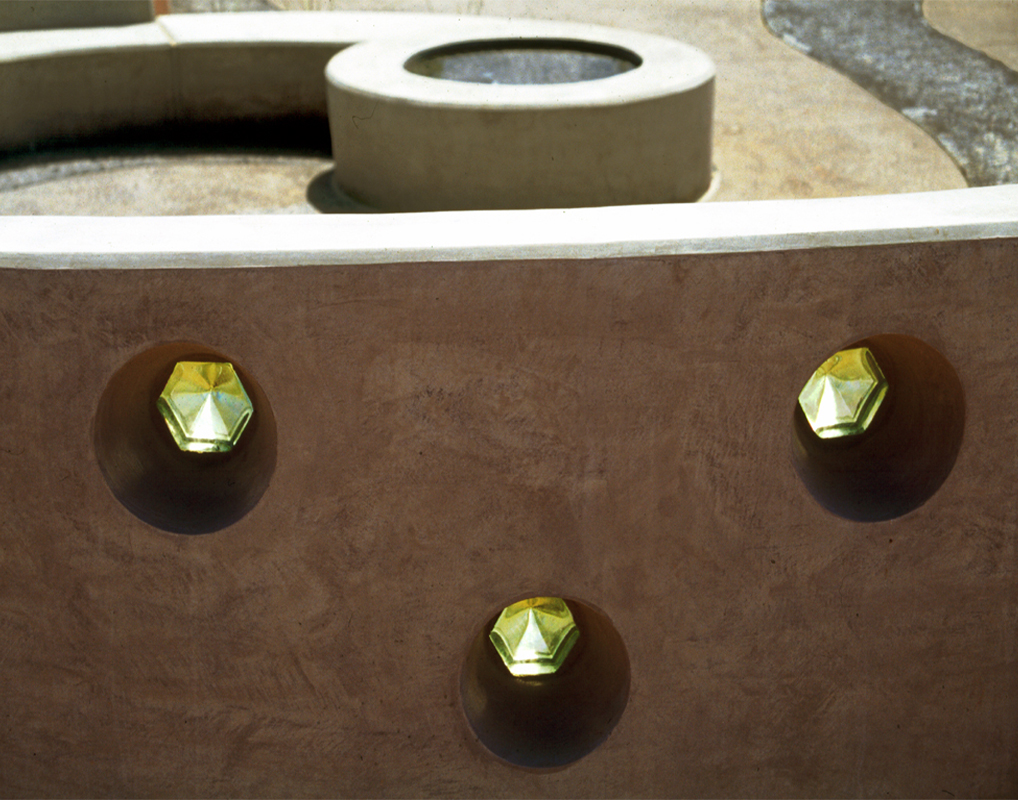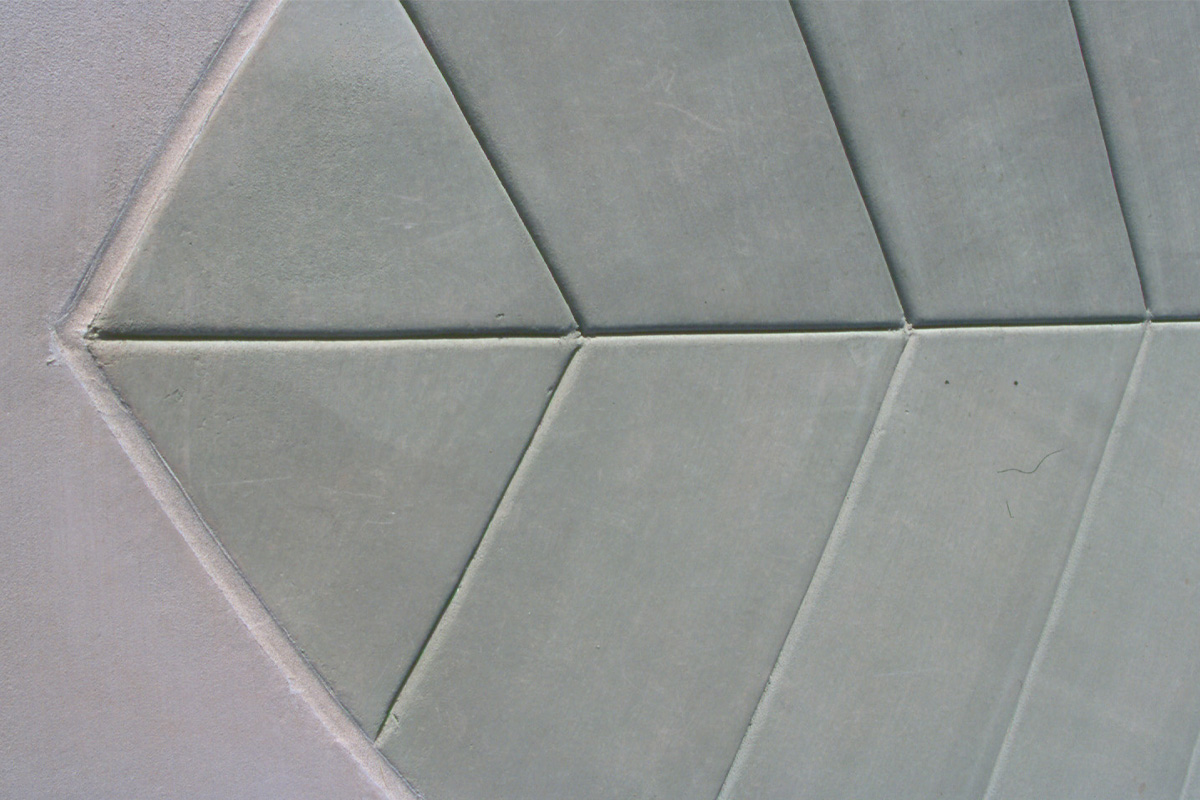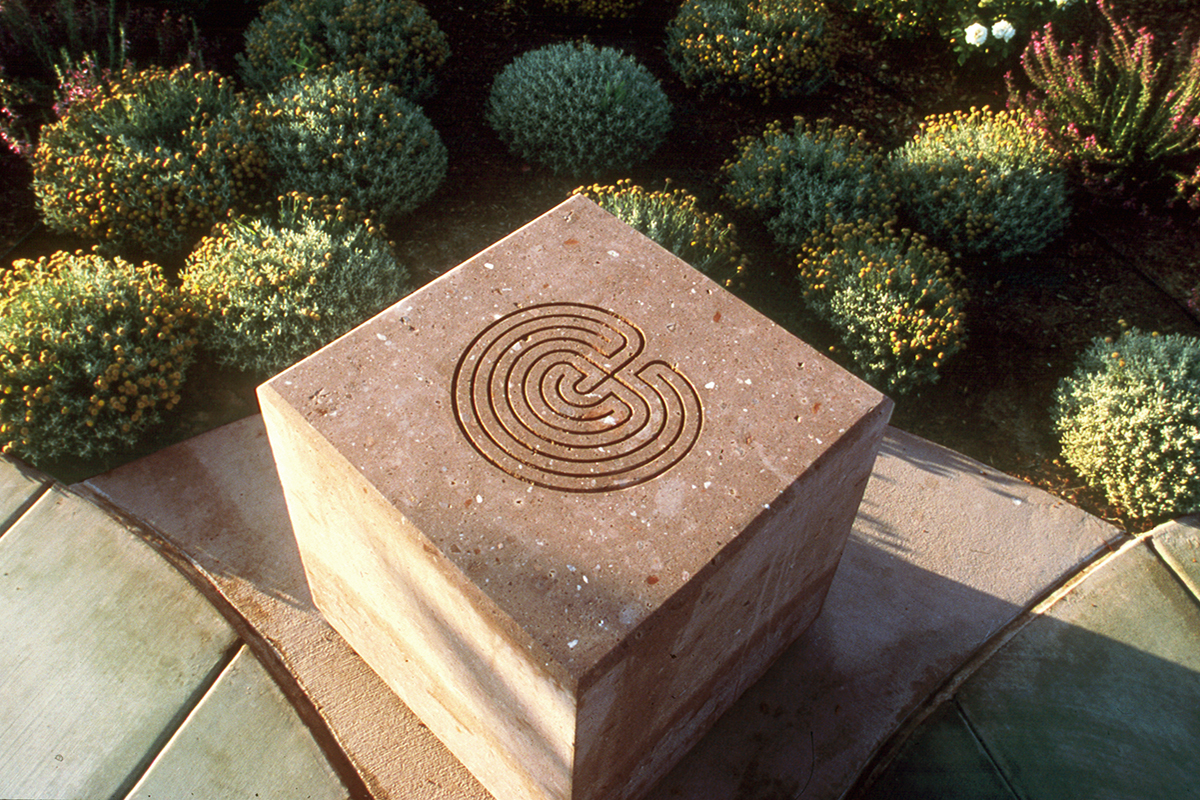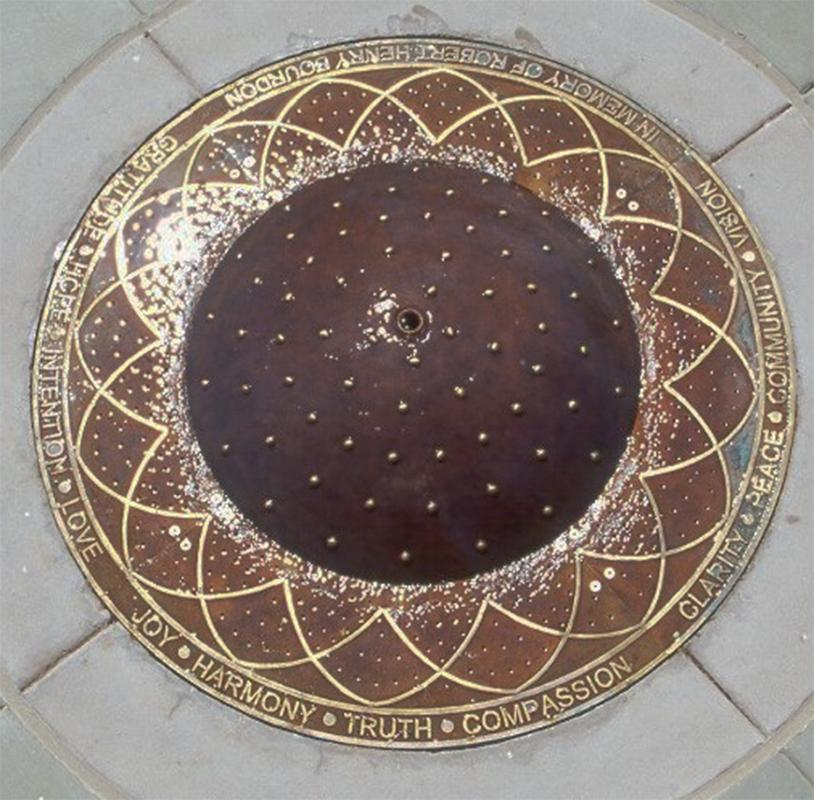 ASLA Arizona Landmark Award – 2018
ASLA Arizona Honor Award – 2003
Arizona Forward Crescordia Award – 2002
Landscape Architecture – A Manual in Environmental Planning and Design, McGraw-Hill, 2013 and 2006. Print.
Landscape Architecture, 2004
Mesquite Journal, 2018
This garden is the first in Arizona specifically designed to create a fully immersive experience for the visually impaired. Sensory Garden was funded by Elsie McCarthy who wished to create a garden in honor of her father who was legally blind.  Working with a select committee of local citizens, city staff and visually impaired individuals, the team created a multi-sensory environment that could be safely and independently explored through touch, sound and scent and includes the extensive use of small water features, tactile materials and plant materials that are pleasing to all senses. In 2018, The Sensory Garden received the ASLA Landmark Award for "its original integrity and contributing significantly to the public realm of the community in which it is located".
Client:  City of Glendale
Design Team:  Floor Associates, Barbie Crisp, Joan Baron